Business Performance Assessment Program – Use of Experience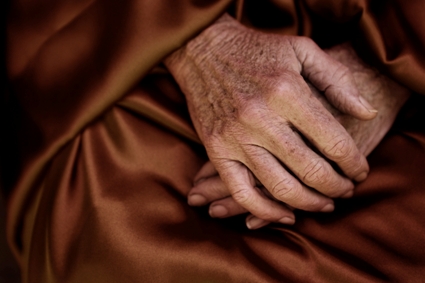 Rigorous business performance assessments rely not only on observable, quantifiable facts but also on the experience of those conducting and participating in the assessments. When properly applied, experience accelerates issue identification and deepens contributed insights. Experience, however, should not be represented as fact nor should it be used as the primary mechanism to combine otherwise unrelated facts when making the case for a performance strength or improvement opportunity.[wcm_restrict plans="25541, 25542, 25653″]
The Role of Experience in the Self Assessment Process
Applying experience is an important part of an effective self assessment. Ways in which experience should be applied include:
Identifying Observation Opportunities – Assessors identify and prioritize observation opportunities based on their past operational experience. Such application, combine with a preliminary fact review (performance metrics, procedures, past assessment reports, condition reports, etcetera), helps ensure those activities most likely to contribute meaningful data to the self assessment are observed. Furthermore, operational experience aids in the identification of activities that are at higher risk of performance errors.
Identifying Observation Relationships – Assessors should leverage their experience in preliminarily identifying relationships between facts to identify functional issues and between functional issues to identify overall organizational defects. Once an experience-based associated in made, a logical, fact-based analysis should be performed to prove the relationship actually exists for the observed conditions.
Identifying Potential Causes and Contributors to Investigate – Once a logical, factually-based performance conclusion is reached, assessors seek to identify the applicable causes and contributors of the problem by developing and then validating an initial list of experience-based hypothetical causes and contributors. The priority order of validation is also based on the assessors' past experience. Final report causes and contributors, however, are logically and factually validated and not simply an experience-based list.
General Rule of Thumb
In general, experience should be used as a starting point to identify priority focus areas and relationships; somewhat subjective steps of the assessment process. Follow-up with quantitative observations and logical, fact-based analysis is required to substantiate the experience-based suppositions thereby minimizing the possibility of a data gap and logic error that may lead to otherwise inappropriate conclusions.
Key Components Needed to Apply Experience
Those possessing relevant experience who have also learned how to properly apply their experience tend to recognize far more relationships (robust), faster (efficient) than those who do not possess this background. There are three key factors to consider:
Relevance – The experience must be relevant to the work (the self assessment in this case) being performed. This is not to suggest that the experience must be exactly aligned to be of benefit, in fact, the opposite is often true. The individual's experience should be functionally (from the same business functional area such as finance, human resources, supply chain, information technology, etcetera) or operationally (possessing the same or similar operating elements such human performance, automation, process structure, etcetera) aligned and either organizationally (from the same organization), industrially (from the same or similar industry), or characteristically (possessing the same or similar operating elements such as regulations, hazards, etcetera) aligned. Possessing one or more different experience sets than those that naturally exist within the organization can yield highly beneficial insights not otherwise available to the organization's leadership team.
Application Skill – The individual must be able to apply his/her experience to the work such that he/she is able to use it to recognize patterns, develop relationships, prioritize activities, etcetera. Applying one's experience to a new data set for the expressed purpose of identifying patters, relationships, and priorities is a skill that needs to be learned, practiced, and mastered. While some individuals possess an extensive range of experiences, they are simply not able to leverage these to the self assessment process. Consequently, the value of this experience goes unrealized.
Application Willingness – The individual must be willing to leverage his/her relevant experience in performance of the work. An employee's engagement and the organization's culture greatly influence this. Some employees are disenfranchised with their organization and some cultures establish an employee's unique knowledge and experience as representing his/her worth. In either case, these employees will not offer to apply their experience to the self assessment; robbing it of this value.
If any one of these factors is not met, the assessor's experience will likely contribute very little to the overall assessment.
Preventing the Misapplication of Experience
Care must be taken to challenge assessors who appear to be 'jumping to conclusions' based on their past experiences. While experience helps speed relationship identification and understanding, arriving at a conclusion too quickly can be the sign of an opinion-based, experience derived finding. It is often beneficial to challenge all proposed conclusions with questions including:
What observations led you to that conclusion?
Did those observed agree with your account/interpretation of their performance?
How are these facts logically related?
What have you done to test the validity of your conclusion?
What feedback have you received from the manager being assessed?
These types of questions probe and challenge an assessor's thinking and help reveal the inappropriate application of experience to the derivation of assessment findings.
Final Thoughts…
When determining a self assessment team's composition, it is important to balance individual knowledge, skills, and experience to optimally review the in-scope performance area. One common mistake leaders make during this process is to equate an individual's age or tenure with his/her experience level. Age simply reflects the amount of time an individual has enjoyed on this earth. Tenure simply reflects the number of days spent working within a particular organization(s). Neither directly equates to an experience level.
Experience should be judged based not only on the amount of time performing a specific task but on the success achieved performing that task under varying circumstances as well as the variety of activities the individual performed or was involved with over time and the success of each of these activities. When considering an individual's experience, leaders need to also evaluate the individual's skill and willingness to leverage his/her experience to advance the work assigned.
Let it also be concluded that a self assessment devoid of experience is unlikely to provide the organization the deep, rich insights needed to achieve next level performance. While there are dangers associated with the misapplication of experience, without it an assessment will not reflect the true wisdom needed to be of competitive value.[/wcm_restrict][wcm_nonmember plans="25541, 25542, 25653″]
---
Hi there! Gain access to this article with a FREE StrategyDriven Insights Library – Sample Subscription. It's FREE Forever with No Credit Card Required.
Sign-up now for your FREE StrategyDriven Insights Library – Sample Subscription
In addition to receiving access to Business Performance Assessment Program – Use of Experience, you'll help advance your career and business programs through anytime, anywhere access to:
A sampling of dozens of Premium how-to documents across 7 business functions and 28 associated programs
2,500+ Expert Contributor management and leadership articles
Expert advice provided via StrategyDriven's Advisors Corner
Best of all, it's FREE Forever with No Credit Card Required.
[/wcm_nonmember]
---
About the Author

Nathan Ives is a StrategyDriven Principal and Host of the StrategyDriven Podcast. For over twenty years, he has served as trusted advisor to executives and managers at dozens of Fortune 500 and smaller companies in the areas of management effectiveness, organizational development, and process improvement. To read Nathan's complete biography, click here.
Related content from StrategyDriven
https://www.strategydriven.com/wp-content/uploads/iStock_000010026696Small.jpg
565
849
StrategyDriven
https://www.strategydriven.com/wp-content/uploads/SDELogo5-300x70-300x70.png
StrategyDriven
2014-07-15 06:17:37
2019-07-07 20:53:47
Business Performance Assessment Program – Use of Experience