Behind StrategyDriven's experienced insight and professional quality is a dedicated team of highly experienced business professionals supported by an array of industry-specific program models, best practices, and performance benchmarks. Consequently, our products and services provide an in-depth look into critical business performance areas; placing specific focus on the alignment of organizational standards, programs, and behaviors to the optimal achievement of mission goals.
StrategyDriven Advisors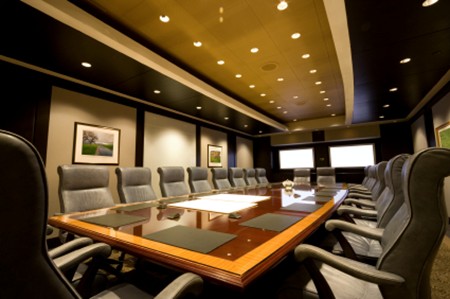 StrategyDriven Advisors possess hands-on business management experience complimented by sound academic training. Our clients receive insightful advice tailored to their unique situation from lead client advisors whose superior performance and commitment to excellence has been demonstrated through several of the following:
Personally achieved leading results while serving as an executive or senior manager1
Supported other executives and senior managers in achieving similar, superior results
Hold relevant advanced licenses, degrees, and certifications
Received industry and peer recognition by:

Contributed substantially to the development of industry-wide performance standards
Invited speaker at industry or discipline specific events
Featured author in respected, broadly circulated publications
Interviewed expert by domestic and international news agencies
Published a highly popular, immediately implementable how-to book
StrategyDriven Methods and Tools
StrategyDriven methods and tools are specifically tailored to meet the unique needs of our clients, aligned with relevant industry regulations, standards, and guidelines. These integrated products work together to promote seamless alignment between an organization's people, processes, and technologies.
StrategyDriven methods and tools were developed by experts who previously crafted similar protocols for respected companies, industry oversight organizations, and Big Four consulting firms. Our methods and tools include:
Methods
Strategic Planning Facilitation
Oversight Activity Mapping
Organizational Performance Measurement System Development
Functional and Cross-Functional Process Performance Assessment
Integrated Operational Program Design
Performance Improvement Program Development
Tools
Strategic Planning Calendars
Risk Assurance Maps
Organizational and Process Performance Metric Systems
Integrated Process Flowcharts
Program and Process Best Practice Lists
Process and Behavior Warning Flag Lists
Business Performance Models
StrategyDriven Client Experience
StrategyDriven advisors support senior leaders around the world and in a variety of industries. These individuals advise executives and managers at dozens of Fortune 500, government, and mid-sized companies; helping them define organizational needs and develop and manage the complex, mission critical projects needed to improve operational effectiveness and lower costs.
Industry Experience2
Power & Utilities
Oil & Gas
Healthcare
U.S. Navy
U.S. Army
Not-For-Profit
Global Client Experience2
United States
Canada
Brazil
Peru
El Salvador
Cayman Islands
United Arab Emirates
Angola
Nigeria
Australia
United Kingdom
France
Norway
Switzerland
Hungary
Russia
Japan
Thailand
Singapore
India
All StrategyDriven lead advisors possess this attribute. Those whose experience is limited to being a professional consultant are not considered to meet this requirement.
Clients served over the course of our advisor's careers and not necessarily through StrategyDriven.