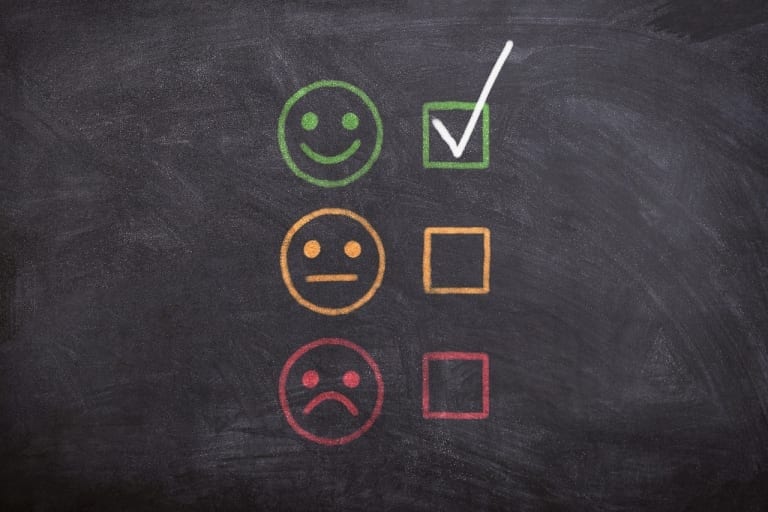 Ask any experienced marketing professional about the top moves you can make to accelerate your marketing campaigns at any level of business, and an overwhelming majority will point to the weight that compelling customer testimonials carry. From the days of infomercials on television making using of customer stories to sell anything from kitchen knives to toaster ovens, all the way up to 2019 in which unboxing videos comprise a major section of YouTube's most viewed content, and it's easy to see that we as humans attain some level of comfort in hearing from others experiences with a product.
And while still requiring a little bit of planning and scripting to pull off in the best way possible, customer stories alleviate some of the stress from the marketing team in that they can generate tons of content with a minimal time investment. That's why we've looked at this awesome marketing method and identified the four stops on the journey to a successful customer video venture. We've arranged these four stops around four simple questions that you can ask yourself when assembling a customer story video:
What do you need to prepare a dynamic testimonial?
Which customer should you approach about interviewing?
What should the time and locational context of your video be?
What platforms do you intend to promote the finished product on?
First Stop: What do you need to get ready?
Think carefully about who you want to interview the customer during the video. Whether you're the one doing it, guided by a vision for the final product, or a coworker with a more charismatic energy is the one, it's important to recognize strengths and weaknesses, then find the best person for the job.
A good interviewer will help the customer relax and forget that they're even being interviewed, delving into conversation that flows more naturally.
They'll ask product related questions, but in a way that comes across as organic, tying the overall discussion about the product back to a driving theme in the video.
A strong interview relies on collaboration to develop appropriate questions in advance and map out how the interview should be conducted, with pre-established cues prepared
Once you have your interviewer figured out, turn attention towards the logistical matters. What's your overall budget for the production? How many cameras do you need, and what kind of camera? Multiple will help in getting a stronger viewing aesthetic. Will internal microphones work? How will you handle things like lighting and makeup? What are your post-production options?
The answers to these questions will depend primarily on the first: budget. Just know that you can get this project done with any size budget, from high-tech camera equipment down to your iPhone.
Second Stop: Who should be the focus of your interview?
This is pivotal to the success of your testimonial. You want to find a customer that's not just interested in doing the video, but that succeeds on camera just as strongly as your interviewer. Be deliberate with this. Entice if needed, through free products or however else you may incentivize active participation. If they represent a client company that you work with closely, ensure that the company is aware of the participation so there aren't any surprises.
Third Stop: Where and when should the video take place?
This can vary greatly, but one excellent strategy is seeing how a client uses your product successfully in their place of business. Other strategies include setting up a dedicated interview space and having a casual sit-down conversation. You could also introduce a new variant of your product and catch the first glimpses to simulate the unboxing experience. It's all up to you.
Fourth Stop: Where will the video go?
This question will shape the length of your video, from short fifteen second Instagram stories to extended YouTube comment topping out at an hour or more in length. The awesome thing is a single day of filming may yield multiple production outcomes: you might make one extended video for your YouTube channel, then use footage and soundbites for your social media feeds. Carefully curate it to funnel traffic in the directions necessary.
Make sure to visit each stop along the journey and you'll soon discover what it takes to draft and publish creative customer testimonial content that will boost your business and maximize your marketing potential!
---
About the Author

Sean Gordon has an extensive track record recruiting, hiring, training, and unlocking the talent of people. For 20 years, Sean has been on the front lines of business across North America. He started with AT&T, where he built award-winning teams in sales and operations from coast to coast. He delivered equally stellar results for EMC, Aetna and West Corporation before becoming CEO of a technology company in need of innovation.
Sean founded vidREACH.io to engage candidates, prospects, customers and employees – all on one platform. Sean has created new lines of business, reinvigorated stagnant company cultures, and mentored hundreds of employees who have gone on to do great things.
Connect with Sean Gordon on LinkedIn.
https://www.strategydriven.com/wp-content/uploads/board-3700116_1280.jpg
853
1280
Sharon Kastoriano
https://www.strategydriven.com/wp-content/uploads/SDELogo5-300x70-300x70.png
Sharon Kastoriano
2019-09-13 08:00:08
2019-09-14 14:20:20
The Four Stops On the Way To Compelling Customer Story Content