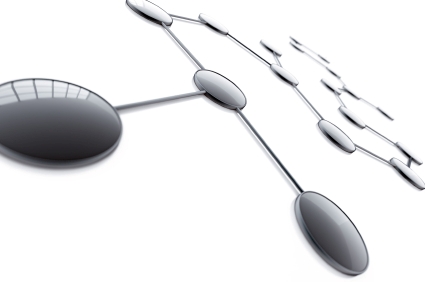 Organizational performance measures work together to illustrate a complex picture of performance; cascading up and down the organization and horizontally across it. Subsequently, it is important that the characteristics of performance measures within the system be well aligned to enable multi-indicator information development and data flow. (See Organizational Performance Measures Best Practice – Common Construction Characteristics and the StrategyDriven whitepaper Organizational Performance Measures – Construction.) Developing performance measures as a system rather than a collage of individually constructed indicators is the most effective way of achieving this alignment.
Organizational performance measures constructed in a standalone environment, given common units of measure and type, may appear to be part of a seamless and fully integrated system. However, when conceived individually, these measures often serve a singular purpose; typically to monitor one-dimensional performance of a given business process, system, or workgroup. Subsequently, the siloed development of performance indicators does not benefit from a multidimensional perspective that would otherwise infuse a system of collectively developed performance measures; measures that together reveal a complete and complex picture of performance. Instead, what evolves is a set of segmented measures that are fractured in their alignment because of the restrictions placed on the underlying drivers of their development. When used together, these individually developed measures tend to harbor information gaps and foster less than fully accurate conclusions to be drawn when compared with system developed performance measures. Therefore, to avoid these deficiencies, performance measures should be developed collectively as a system. Furthermore, the interrelated use of various measures to determine complex performance should be documented in order to facilitate the completeness of the system's development and to provide a basis for assessment should a give performance measure be altered in the future.
---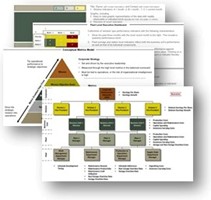 Enterprise Performance Measurement
We can work with you to assess and improve your performance measurement system; yielding metrics and reports that are operationally relevant, organizationally consistent, and economically implemented. The resulting system helps improve managerial decision-making, organizational alignment, and individual accountability. Learn more about how we can support your implementation and upgrade efforts or contact us for a personal consultation.
Related content from StrategyDriven
https://www.strategydriven.com/wp-content/uploads/System.jpg
282
425
StrategyDriven
https://www.strategydriven.com/wp-content/uploads/SDELogo5-300x70-300x70.png
StrategyDriven
2011-12-06 11:14:47
2020-10-24 16:21:04
System Development