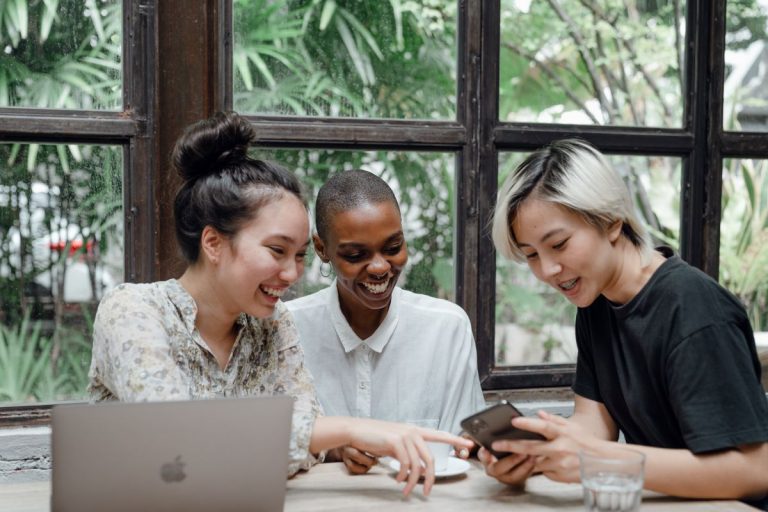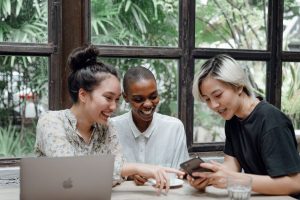 It's official: Millennials and Gen Zers are all grown up.
Millennials, in particular, now hold the most buying power in the modern world. Gen Zers, which have striking similarities with Millennials, are slowly but surely catching up.
Long story short, it's time for your business to build your content marketing strategy around these audiences.
Here are six proven content marketing strategies that will help you get their attention:
1. Use short-form videos
Short-form videos can fill the younger generation's appetite for quick entertainment and information.
That's why platforms like TikTok, Instagram Reels, and YouTube Shorts are all the rage—garnering billions of monthly viewers.
TikTok, in particular, is loaded with tools that can help brands reach their target audience and establish their authority.
Here's a quick rundown of its features:
Business integration: TikTok now lets brands showcase their website and business category on their profiles. In addition, they're set to benefit from other features that TikTok will include in future updates.
Built-in analytics: To optimize your TikTok strategy, the platform comes with built-in audience analytics. This covers content engagement, audience growth, demographics, and follower activity.
Creator and business learning resources: Not sure how to convert your brand's messaging into short-form videos? TikTok offers a library of learning resources along with tons of video examples for inspiration.
Comprehensive video editing: TikTok's very own video editor is packed with features like video effects, voiceovers, text overlays, and filters. Thanks to its popularity, there are also dozens of cost-effective TikTok tools to spice up your videos so you get more TikTok views after you publish.
Automating short-form video scheduling with Vista Social
It's also worth noting that TikTok is equipped with its own post scheduling tool, which is accessible using a desktop browser. But if you want to promote short-form videos on YouTube or Instagram, you need a third-party post scheduling tool.
Vista Social, for example, is a comprehensive social media management platform. Apart from building an automated posting schedule, it can help you measure social media analytics, manage online reviews, monitor for brand mentions, and more.
2. Invest in influencer marketing
Looking for strategies to win your target audience's trust? You should consider getting into influencer marketing.
Here's the thing: influencer marketing and Millennials go hand in hand. In fact, 82% of Millennial and Gen Z social media shoppers trust influencers when making purchase decisions.
It doesn't matter if you want to steal the young audience's attention on Facebook, TikTok, Instagram, or YouTube. There will always be influencers who can give your brand's credibility and authoritativeness a much-needed boost.
The good news is, you don't need a sizeable budget to work with influencers.
Micro-influencers, for instance, can promote your brand for only up to $500 per post on Instagram. That should be enough to put your company in front of around 50,000 followers.
Vetting influencers with the Upfluence Chrome extension
Upfluence is a well-known influencer marketing platform that can help you through every step—from influencer discovery to payments. Your business can invest in their services to streamline the entire influencer marketing process.
Alternatively, you can take the DIY route using the official Upfluence Chrome extension. This works by revealing crucial metrics whenever you visit an influencer's profile, like audience engagement and suggested price per post.
3. Get employees involved
Millennials and Gen Zers respond positively to relatable and authentic content experiences. And that's exactly what you can give them through an employee advocacy campaign.
In employee advocacy, your workforce becomes your core brand ambassadors. All you have to do is encourage them to post social media content with your brand front and center.
Some ideas include posting about a company event, live streaming team-building activities, or uploading "behind-the-scenes" photos. You can also launch full-blown employee takeovers of your brand's official social media channels.
Accelerating employee advocacy with Nectar
Nectar is one of the best employee recognition platforms that can help foster a positive work culture. It empowers companies with features like point-based rewards, employee recognition, and brand alignment challenges.
Elevating employee recognition through Nectar works perfectly for employee advocacy. Not only does it provide employees with activities to post about, it also allows companies to incentivize their duties as brand ambassadors.
4. Align value propositions with a cause
It's no secret that Millennials and Gen Z are huge supporters of causes that involve global issues. This includes diversity, inclusiveness, and environmental awareness.
That's why more and more brands are launching marketing initiatives that align with these causes.
While there's no right way to do this, it should be achievable by any brand that's creative and resourceful enough. The only unmissable step is getting everyone in your organization aboard your initiative.
For example, if you want to show your support for diversity in the workplace, employees will be more than happy to share about it through advocacy.
Getting everyone on the same page with Monday.com
Monday.com is widely recognized as one of the top project management software on the web. It has heaps of features that enable teams to strive towards a single vision, like task management, time tracking, and collaboration tools.
Monday.com makes it easy for brands to share files and guidelines around specific initiatives. This is incredibly useful if you're launching a collaborative campaign to showcase your support of a particular cause.
5. Modernize your SEO with mobile keywords
The majority of Millennials and Gen Zers use mobile devices to browse the web. Whenever they're after reliable information, a considerable chunk heads straight to Google using mobile-friendly search terms.
A good example would be question-based keywords, which are on the rise due to the growing popularity of virtual assistants. Rather than typing words using a mobile keyword, users are more inclined to use their device's dictation features to run searches.
If you want recurring organic traffic, your SEO strategy should keep up with the times. Whether you plan to buy SEO articles or handle SEO in-house, be sure to make room for mobile-friendly keywords.
Find question-based keywords with AnswerThePublic
Over the years, AnswerThePublic has remained the most convenient tool for finding question-based keywords.
All you have to do is head to their site, type in a broad keyword, and watch the tool at work. Within seconds, it will provide you with a web of question-based keyword ideas that can bolster your mobile SEO efforts.
6. Implement performance-focused content tracking
Lastly, no brand can come up with a perfect content marketing strategy overnight.
You can only refer to the known "best practices" to create a foundation for your content marketing. Beyond that, you need to rely on performance tracking to make data-driven decisions to improve your content strategy over time.
Find out what works with Google Analytics
If you want all-around content tracking, it can't get any better than Google Analytics.
Despite the free price tag, Google Analytics will help any brand analyze multiple layers of their website's performance. It can reveal your top-performing content, measure scroll depth, assess your problematic "exit" pages, and more.
Conclusion
Millennials and Gen Zers present new challenges for brands that want to stay relevant. Fortunately, they're not exactly closed books when it comes to their content consumption preferences.
The strategies above should help elevate your content marketing strategy to a level that newer audiences will appreciate. Just remember to experiment with one tactic at a time, find out what sticks, and double down on your efforts.
https://www.strategydriven.com/wp-content/uploads/pexels-ketut-subiyanto-4350210.jpg
800
1200
StrategyDriven
https://www.strategydriven.com/wp-content/uploads/SDELogo5-300x70-300x70.png
StrategyDriven
2022-04-25 07:00:37
2022-04-25 01:54:05
6 Proven Content Strategies that Hook Millennials and Gen Zers (and Tools for the Job)