Relational Leadership and Employee Retention – A Match, part 2 (Segment One)
In my previous article I discussed creating a "learning – thinking" organization. Part Two will be presented in two segments and focuses on creating a trusting organization. To be trusted is to be authentic, a trait of a relational leader. Authenticity emerges from The Building Blocks of Trust as the foundation of the leadership quotient.
This article will examine the first five Building Blocks of Trust. Companies that score high in the Trust Index will see lower turnover and greater productivity.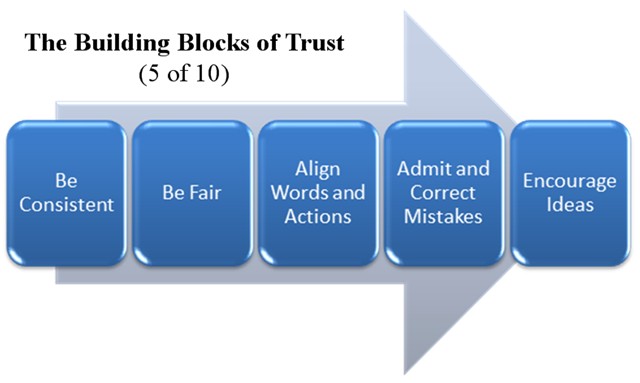 Figure 1: The First Five Building Blocks of Trust
[wcm_restrict]Consistency is essential to trust. It's the cornerstone. Consistency establishes the baseline for expectations. People's work style flows directly from this information. Leaders, whose actions are scattered, cause workers to become disconcerted. This trait is among the most challenging because performance can't be part-time, it must be all the time.
Baseball provides an excellent example. Umpires determine that a pitch is a ball or strike based on what is called the strike zone (roughly from the chest to the knees and over the plate). While the area is defined, umpires will tend to establish their own version of the zone, usually close but not always the same. Batters accept the difference as long as the umpire is consistent with his calls throughout the game. Players adjust and the game goes on without strife.
One view of fairness is that workplace practices are sensible for all parties. Also, it is important that individuals feel that their views are heard and listened to by someone in authority to act. It is not about getting your way. The individual believes that her perspective has meaning and is respected. Organizations like this are thought of as open.
For instance, at WL Gore and Company, any associate can call and talk with another associate (even if their last name is Gore) to discuss a thought or issue that bears on the success of the company. There are no boundaries and no closed doors. Gore is a very successful company specializing in its world renowned fabrics and becoming increasingly successful in medical products.
Words will always infer what actions will be observed. This alignment is a critical success factor in any human endeavor. If you are misaligned or inconsistent, you sow the seeds of mistrust, immediately. Be mindful that most people have not worked in a relational organization, so there is a built in sense of wariness that you must overcome as a relational leader.
To the above point everyone is human and thus will make mistakes. Typically making mistakes is OK; what's not OK is when the leader doesn't admit to the error. Sometimes the nature of leadership requires decisions be made quickly, often in a crisis mode. These situations carry with them the highest degree of potential for error. Leadership's big test is how it responds to mistakes.
True leaders can stands up and say, "I made a mistake, I own this, I am going to fix it, I'm not going to do it again." I offer the difference of the public's reaction to Tylenol versus British Petroleum, two CEO's – one believed and one not so. One led their company to greater heights, while the other was pulled off the job.
The leader actively listens and observes. She is open to the thoughts of others. It is arrogant for an individual to believe she possesses the only good ideas. The conundrum for leaders is they are expected to generate the ideas, when they know there are other thinkers in the organization. Systems that are open to "creativity anywhere" will outdistance those in a closed system.
Next week we will complete our examination of the remaining Building Blocks of Trust.[/wcm_restrict][wcm_nonmember]
---
Hi there! This article is available for free. Login or register as a StrategyDriven Personal Business Advisor Self-Guided Client by:
Subscribing to the Self Guided Program - It's Free!
[/wcm_nonmember]
---
About the Author

Frank McIntosh is author of The Relational Leader
(Course Technology PTR, Cengage Learning 2010). During his 36 year career, Frank has worked with many of the most recognized companies and executives in the world. He has provided consulting services for peers across the country and helped initiate Junior Achievement programs in Ireland, the Ivory Coast, Oman, the United Arab Emirates, Bahrain, and Uzbekistan. Frank was inducted into the Delaware Business Leaders Hall of Fame in October 2008, one of 38 individuals so honored and the first not-for-profit executive to receive this distinction in Delaware's 300 year business history. To read Frank's complete biography, click here.
For more information regarding this subject, visit Frank McIntosh at his website www.FJMcIntosh.com.
Related content from StrategyDriven
https://www.strategydriven.com/wp-content/uploads/SDELogo5-300x70-300x70.png
0
0
StrategyDriven
https://www.strategydriven.com/wp-content/uploads/SDELogo5-300x70-300x70.png
StrategyDriven
2010-10-22 06:21:48
2016-02-01 14:11:45
Relational Leadership and Employee Retention – A Match, part 2 (Segment One)