Evaluation and Control Program Best Practice 3 – Assess the Good, the Bad, and the Ugly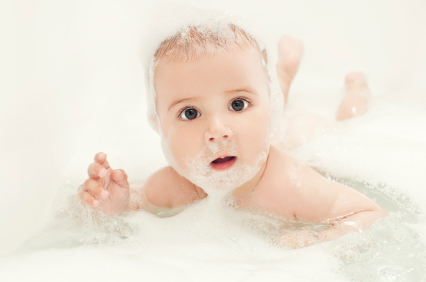 "Don't throw the baby out with the bath water."
Thomas Murner (1475 – 1537)
German satirist and poet
Author of Appeal to Fools
Many business professionals almost singularly focused on identifying and fixing 'the ugly' – shortcomings that result in their organization's most adverse outcomes. This focus is understandable as extremely poor performance can cause irreparable damage. The approach, however, omits critical examination of a range of organizational performance, 'the good' and 'the bad;' placing the organization at risk of achieving only suboptimal performance.[wcm_restrict plans="41273, 25542, 25653″]
What is good, bad, and ugly performance?
The good, the bad, and the ugly represent a range of organizational performance. Performance not included by these three characterizations are those commonly expected behaviors driving neither exceptionally strong nor poor performance such as showing up to work on time.
The Good: those deliberate behaviors resulting in highly positive business outcomes
The Bad: traditions no longer yielding exceptional or even positive results that go protected because of an organizational unwillingness to change or even challenge these actions
The Ugly: intentional and unintentional actions driving undesirable results that must be stopped so to prevent adverse outcome recurrence
Why evaluate positive outcomes?
Assessing positive outcomes often appears to be a waste of precious time… or is it? A lot can be learned from the study of positive outcomes including:
Was the outcome the result of luck or deliberate action? We'll take luck but it cannot be counted upon. Deliberate actions can be repeated. These should be recognized, documented, and trained on so they can be repeated.
Were the positive results achieved driven by your actions or the failed attempts of others? Sometimes it's not a matter of winning, it's that the other team loses.
Can the good actions drive positive outcomes in other areas? If so, they should be broadly communicated and practiced.
Who or what group contributed to the desired results? These individuals should be recognized and rewarded to promote continuation of the exhibited behaviors.
It is important to look for the good even when assessing the bad and the ugly so as to not eliminate the performance of desired behaviors when correcting the performance resulting in adverse outcomes.
What's wrong with the bad?
The bad can be deadly for an organization. When these '900 pound guerillas' go unchallenged, they stifle a business's growth; providing innovative competitors an opportunity to seize market share. Examples of such destruction include Compaq, Kmart, and Zenith.
StrategyDriven has long advocated the use of a 'Devil's Advocate.' (See StrategyDriven article, advocatus diaboli, The Devil's Advocate) We also recommend the employment of these principles when evaluating overall organizational performance. It is the expressed role of this individual to challenge the organization's sacred cows.
Long-term practices and commonly held beliefs to be challenged are characterized by:
Activities receiving whispered decent but not open challenge
Undocumented but measurable practices
Approaches uncommon elsewhere within the organization's industry or general marketplace
Drivers of outcomes that are seemingly incongruent with societal norms
Some sacred cows drive the organization's success. This good should be acknowledged. However, portions of these practices may be outdated so even the best practices might need adjustment.
Evaluating the ugly goes without saying…
Of course an evaluation program must assess adverse outcomes and underperformances. Recurrence of negative outcomes needs to be prevented and lagging performance improved if the organization is to achieve long-term success. High-risk programs, those that could result in ugly outcomes, should also be evaluated to minimize the chance of realizing undesirable events. (See StrategyDriven article, Integrated Risk Assurance Oversight Matrix)[/wcm_restrict][wcm_nonmember plans="41273, 25542, 25653″]
---
Hi there! Gain access to this article with a StrategyDriven Insights Library – Total Access subscription or buy access to the article itself.
Subscribe to the StrategyDriven Insights Library

Sign-up now for your StrategyDriven Insights Library – Total Access subscription for as low as $15 / month (paid annually).

Not sure? Click here to learn more.

Buy the Article

Don't need a subscription? Buy access to Evaluation and Control Program Best Practice 3 – Assess the Good, the Bad, and the Ugly for just $2!
[/wcm_nonmember]
Related content from StrategyDriven
https://www.strategydriven.com/wp-content/uploads/iStock_000016920271XSmall.jpg
282
426
StrategyDriven
https://www.strategydriven.com/wp-content/uploads/SDELogo5-300x70-300x70.png
StrategyDriven
2012-07-24 06:40:08
2018-10-20 13:37:05
Evaluation and Control Program Best Practice 3 – Assess the Good, the Bad, and the Ugly