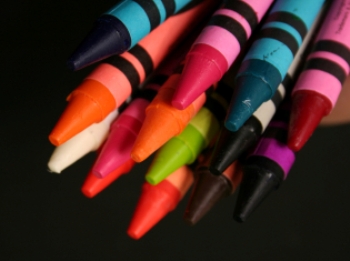 "Measure with a micrometer, mark with a crayon, and cut with a chainsaw"
Author Unknown
Evaluation and control programs provide executives and managers with the critical information they need to make effective business decisions. However, an equally critical component of the decision-making process is the understanding that no data-set is a perfect reflection of reality. Therefore, it is important for business leaders to recognize the potential inaccuracies associated with their data in order to fully assess the risks these flaws pose to the achievement of desired outcomes.[wcm_restrict plans="25541, 25542, 25653″]
The purpose of every evaluation and control program is to accurately represent the business conditions being monitored. Because of assumptions, averages, and/or approximations applied by evaluation processes and measurement systems, reality can never be perfectly represented. Leaders having an errant understanding of data accuracy will either over or underestimate the risk associated with decision options. Therefore, it is important for decision-makers to understand the accuracy of the data presented to them. Only with this information can the risks associated with each decision option be properly assessed and the decision-maker afforded the opportunity to select the best solution alternative.
The illusion of accuracy created by an evaluation method or measurement mechanism is a result of either the measurement process itself or the way in which the process is executed. While not all inclusive, the four lists below, Process-Based Warning Flags, Process Execution Warning Flags – Behaviors, Potential, Observable Results, and Potential Causes, are designed to help organization leaders recognize whether their evaluation processes and measurement systems unduly create the appearance of accuracy where less, little, or none exists. Only after a problem is recognized and its causes identified can the needed action be taken to move the organization toward improved performance.
Process-Based Warning Flags
analytical processes don't reinforce the application of mathematical principles for the use of decimals
documents are not screened for either the use of absolute terms and/or non-observable adjectives
procedures direct measurement beyond the limitations of prescribed measurement equipment, either out of range or less than one-half measurement increment
lack of independent information verification through the use of alternate measurement devices
Process Execution Warning Flags – Behaviors
conclusions stated as facts
assignment of emotional labels
lack of leadership challenge to the use of absolution terms or excessive numeric accuracy
Potential, Observable Results
distorted perception of actual circumstances
division between team members; often leading to deadlocks and infighting
faulted decisions, either overly conservative or aggressive
excessive use of decimal places
use of absolutes, such as all, none, always, and never
Potential Causes
undue desire for the feeling of security provided by having 'hard' data
misunderstanding or lack of knowledge and/or experience in the application of sound mathematic principles
lack of relevant situational experience resulting in excessive data focus
inability to relate past experience with current circumstances
[/wcm_restrict][wcm_nonmember plans="25541, 25542, 25653″]
---
Hi there! Gain access to this article with a FREE StrategyDriven Insights Library – Sample Subscription. It's FREE Forever with No Credit Card Required.
Sign-up now for your FREE StrategyDriven Insights Library – Sample Subscription
In addition to receiving access to Evaluation and Control Program Warning Flag 1 – The Illusion of Accuracy, you'll help advance your career and business programs through anytime, anywhere access to:
A sampling of dozens of Premium how-to documents across 7 business functions and 28 associated programs
2,500+ Expert Contributor management and leadership articles
Expert advice provided via StrategyDriven's Advisors Corner
Best of all, it's FREE Forever with No Credit Card Required.
[/wcm_nonmember]Additional Information
The following StrategyDriven recommended best practices are designed to reduce the likelihood leaders will receive data presented with an exaggerated accuracy.
https://www.strategydriven.com/wp-content/uploads/iStock_000004035860XSmall.jpg
282
425
StrategyDriven
https://www.strategydriven.com/wp-content/uploads/SDELogo5-300x70-300x70.png
StrategyDriven
2019-07-07 16:40:17
2019-07-07 16:43:37
Evaluation and Control Program Warning Flag 1 – The Illusion of Accuracy