Project Management Best Practice 9 – Identify the Gatekeepers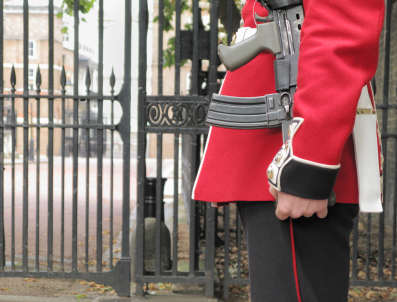 Projects, like other business activities, involve meetings and approvals. The difference between project and routine business meetings is that a project is not an ongoing concern; therefore, its meetings tend to be periodic, sporadic, or driven by one-time needs rather than recurring with some regular frequency. Consequently, these off-routine meetings and approval review sessions are a disruption to non-project team executives, managers, and contributors; representing something these individuals naturally resist so to protect the time for their normally scheduled duties.[wcm_restrict plans="41128, 25542, 25653″]
When attempting to schedule project meetings and review and approval sessions, executives and manager standout as unique because many have administrative assistants who, to varying degrees, monitor and control their schedules. These assistants are gatekeepers; representing individuals with whom the project manager must have a positive relationship in order to earn access rights to represented executive or manager. Project managers who take the time to learn who the gatekeepers are and to get to know them have far greater success in gaining access to executives and managers who are important to the project. Not doing so places the project at risk of delays because access is denied.
Knowing and Working with Gatekeepers
Project managers should identify gatekeepers at the outset of their project, meet these people in person if possible or, at a minimum, connect with them via a phone conversation. Having established some minimum degree of rapport with each gatekeeper, the project manager should consider the following actions to increase the probability of gaining future access to the gatekeeper's boss:
Provide an overview of the project, its urgency and benefits to the organization and the gatekeeper's supervisor
Understand the methods of communication the gatekeeper prefers; both with the project manager/team and with his or her boss
Learn the gatekeeper's perspective on how to best communicate with his or her supervisor
Identify the executive/manager's schedule restrictions and constraints
Understand the represented executive/manager's priorities
Identify the executive or manager's commonly recurring periods of availability including early and late hours opportunities as well as that person's tolerance for such off-hours meetings
Learn the gatekeeper's work schedule, particularly if employees within the organization are offered flexible work schedules
Identify the gatekeeper's back-up for times when he or she will be absent from the organization
Final Thoughts…
It is important to respect the significance of the gatekeeper's role in the proper functioning of the organization. In addition to showing him or her respect as an individual, this author finds assistants greatly appreciate a periodic thank you and remembrance of occasions such as Administrative Professionals' Day (celebrated on the Wednesday of the last full week of April in North America). Doing so helps build and maintain a positive relationship with these individuals who are important to the timely completion of every project.[/wcm_restrict][wcm_nonmember plans="41128, 25542, 25653″]
---
Hi there! Gain access to this article with a StrategyDriven Insights Library – Total Access subscription or buy access to the article itself.
Subscribe to the StrategyDriven Insights Library

Sign-up now for your StrategyDriven Insights Library – Total Access subscription for as low as $15 / month (paid annually).

Not sure? Click here to learn more.

Buy the Article

Don't need a subscription? Buy access to Project Management Best Practice 9 – Identify the Gatekeepers for just $2!
[/wcm_nonmember]
Related content from StrategyDriven
https://www.strategydriven.com/wp-content/uploads/Gatekeeper.jpg
302
397
StrategyDriven
https://www.strategydriven.com/wp-content/uploads/SDELogo5-300x70-300x70.png
StrategyDriven
2012-08-14 06:56:11
2018-10-13 21:40:50
Project Management Best Practice 9 – Identify the Gatekeepers