Project Management – Post Implementation Productivity
Projects introduce new products and services, processes, applications, and standards to the organization. Regardless of the change, individuals within the organization will not possess the same level of familiarity and proficiency with these new item(s) as they had with those already existing. Subsequently, productivity will drop in magnitude and duration correlating to the change preparation of the organization.[wcm_restrict plans="25541, 25542, 25653″]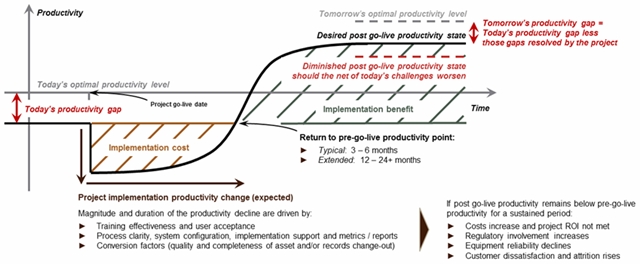 Figure 1: Project Implementation Productivity Impact
Click here to view a larger image.
The goal of every project implementation is to minimize productivity loss. This is typically achieved through:
Sincere, visible change support and reinforcement by leadership at all levels
High quality change training and communications including updated roles and responsibilities, job descriptions, and individual goals
Best practice process upgrades/development and supporting system(s) configuration including development of metrics and reports
Clean, complete transfer of data and records
Unintrusive installation of new equipment
Bumpless transfer of operations to new equipment, tools, and systems
The change management activities add cost to a project; cost that must be justified in terms of the overall return on investment. Therefore, it is important for the project team and sponsors to understand and, to the extent possible, quantified the expected productivity decline, productivity declined mitigation of change management activities, and cost of change management activities. Taken together, these yield the return on investment of the project's change management efforts.
Return On Investment = (Productivity Savings in Dollars) / (Cost of Change Management Activities in Dollars)
Note that it is important to consider the total expected productivity decline as in some instances productivity may be projected to go below a tolerable level. In such cases, the change management effort is required regardless of the return on investment.
Final thought…
As with all activities, performance and should be measured. To ensure the anticipated productivity levels and accompanying return on investment are achieved, post project implementation stabilization performance measures should be identified and defined before the project starts. Pre-go-live and post go-live performance are measured to ensure desired outcomes are achieved and so that adjustments can be made if desired levels of productivity are not realized within the established post go-live time frame. Additionally, many projects rely on productivity increases as a part of their overall business case justification. These productivity measures serve to monitor for return on investment also.
Lastly, we assumed productivity was the desired measure of performance. Other measures such as sales, per product profitability, and throughput per time period, can also be used. The appropriate performance measure will be project specific; typically defined by the authorizing business case's value statement.[/wcm_restrict][wcm_nonmember plans="25541, 25542, 25653″]
---
Hi there! Gain access to this article with a FREE StrategyDriven Insights Library – Sample Subscription. It's FREE Forever with No Credit Card Required.
Sign-up now for your FREE StrategyDriven Insights Library – Sample Subscription
In addition to receiving access to Project Management – Post Implementation Productivity, you'll help advance your career and business programs through anytime, anywhere access to:
A sampling of dozens of Premium how-to documents across 7 business functions and 28 associated programs
2,500+ Expert Contributor management and leadership articles
Expert advice provided via StrategyDriven's Advisors Corner
Best of all, it's FREE Forever with No Credit Card Required.
[/wcm_nonmember]
Related content from StrategyDriven
https://www.strategydriven.com/wp-content/uploads/ProjImpProductivity.jpg
264
640
StrategyDriven
https://www.strategydriven.com/wp-content/uploads/SDELogo5-300x70-300x70.png
StrategyDriven
2011-08-02 06:03:22
2019-05-19 19:46:42
Project Management – Post Implementation Productivity