Alternative Selection Best Practice 6 – Select What Not To Do And Stick With It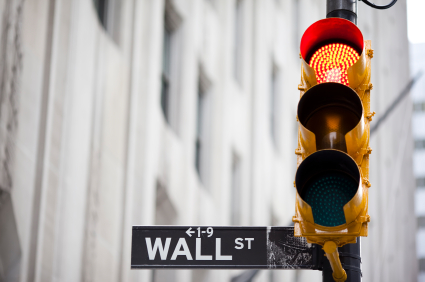 No organization can do it all. Resource limitations drive leaders to choose from those activities that will maximize the benefit derived from the assets the organization does possess. What is not commonly done, however, is the discontinuation of some ongoing activities not deliberately selected for funding. Consequently, these activities draw precious resources away from the more value-adding activities thereby diminishing the organization's overall effectiveness.[wcm_restrict plans="25541, 25542, 25653″]
Discontinuing activities, particularly those embedded within the organization's culture or identity, can be difficult. Often, the alternative selection process focuses on the act of selecting what to do and not selecting what to stop doing. StrategyDriven recommends that an organization's leadership team deliberately select those activities to be stopped as a part of the business planning process. Furthermore, these activities should be pointedly defunded and follow-up performed by a named executive to ensure activity discontinuation. Anticipated performance changes resulting from the discontinuation of the selected activities, including budgetary changes, should be monitored for during management's routine review of the consolidated organizational performance measurement report.
Final Thought…
Discontinuing activities that are a significant part of a company's history is especially difficult and there may be 'underground' efforts to keep them 'alive.' When such cases are discovered, it is important for management to positively and, as needed, negatively reinforce the company's new direction. If employees, including executives, managers, and supervisors, are not held accountable, diminished organizational performance will surely follow.[/wcm_restrict][wcm_nonmember plans="25541, 25541, 25653″]
---
Hi there! Gain access to this article with a FREE StrategyDriven Insights Library – Sample Subscription. It's FREE Forever with No Credit Card Required.
Sign-up now for your FREE StrategyDriven Insights Library – Sample Subscription
In addition to receiving access to Alternative Selection Best Practice 6 – Select What Not To Do And Stick With It, you'll help advance your career and business programs through anytime, anywhere access to:
A sampling of dozens of Premium how-to documents across 7 business functions and 28 associated programs
2,500+ Expert Contributor management and leadership articles
Expert advice provided via StrategyDriven's Advisors Corner
Best of all, it's FREE Forever with No Credit Card Required.
[/wcm_nonmember]
Related content from StrategyDriven
https://www.strategydriven.com/wp-content/uploads/StopDoingIt.jpg
282
425
StrategyDriven
https://www.strategydriven.com/wp-content/uploads/SDELogo5-300x70-300x70.png
StrategyDriven
2012-12-04 06:59:43
2019-05-01 17:09:53
Alternative Selection Best Practice 6 – Select What Not To Do And Stick With It