The Difference Between Personal Goals and Organizational Performance Measures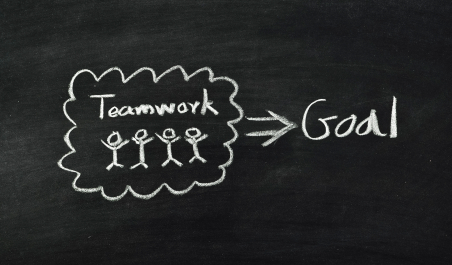 Most leaders monitor the performance of their various divisions, departments, and work groups using a system of organizational performance measures. These measures monitor the efficiency and effectiveness of that organization's functions – a reflection of the responsible manager's performance.[wcm_restrict plans="75973, 25542, 25653″]
What is the difference then between organizational performance measures and the personal goals of the responsible supervisors, managers, and executives?
Fundamentally, organizational performance measures provide information regarding process efficiency and effectiveness, product/service improvement opportunities, stakeholder satisfaction, and organizational goals achievement whereas personal performance goals assess the effectiveness of the individual. For executives, managers, and supervisors, a great part of their effectiveness is, in fact, related to the performance of the organization they lead. Thus, organizational performance measures should contribute, in part, a leader's personal performance goals. (See StrategyDriven article, Organizational Performance Measures Best Practice – Map Performance Measure Ownership.)
There is a great deal more to being an effective leader than the results their organization achieves. Leaders must not only guide their organization to achieve the results assigned but they must do so in a manner consistent with the organization's values. Additionally, leaders are expected to develop and grow the business; recruiting, developing, and retaining top talent, improving processes, and expanding customer relationships. Monitoring a leaders performance against these standards and expectations comprises yet another element of these individuals' performance goals. Therefore, while organizational performance measures make up a part of a leader's overall individual goals, they should not represent the totality of measurements against which a leader's effectiveness is judged.
Organization Leader Performance Goals Examples
The following is a sample set of topics leaders are often measured against in addition to their organization's assigned performance measures.
Values Performance
Promotion of the organization's diversity and inclusion programs and workplace environment
Level of subordinate respect and satisfaction
Personal compliance with administrative and regulatory requirements
Strategic Performance
Respective organization vision, goals, and standards setting; including clear translation to expected employee actions and behaviors
Effective organizational communications
Strategic initiative or large project leadership
Organizational Development Performance
Developing, maintaining and growing stakeholder relationships
Process, product, and service innovation and improvement
Contribution to corporate intellectual capital development
Workforce Development Performance
Workforce development including employee recruitment, training/qualification, mentoring, advancement, and retention
Personal involvement in personnel performance improvement through direct observation and coaching
Subordinate rewards and recognition
Level of employee motivation, engagement, and productivity
Personal Development Performance
Individual knowledge, skills, and experience development
Personal industry/marketplace eminence building through article publications, conference presentations, media interviews, industry standards organization participation, etcetera
Leadership participation in community, charitable, and not-for-profit organizations
[/wcm_restrict][wcm_nonmember plans="75973, 25542, 25653″]
---
Hi there! Gain access to this article with a StrategyDriven Insights Library – Total Access subscription or buy access to the article itself.
Subscribe to the StrategyDriven Insights Library

Sign-up now for your StrategyDriven Insights Library – Total Access subscription for as low as $15 / month (paid annually).

Not sure? Click here to learn more.

Buy the Article

Don't need a subscription? Buy access to Talent Management – The Difference Between Personal Goals and Organizational Performance Measures for just $2!
[/wcm_nonmember]
---
About the Author

Nathan Ives is a StrategyDriven Principal and Host of the StrategyDriven Podcast. For over twenty years, he has served as trusted advisor to executives and managers at dozens of Fortune 500 and smaller companies in the areas of management effectiveness, organizational development, and process improvement. To read Nathan's complete biography, click here.
Related content from StrategyDriven
https://www.strategydriven.com/wp-content/uploads/TeamworkGoal.jpg
265
452
Nathan Ives
https://www.strategydriven.com/wp-content/uploads/SDELogo5-300x70-300x70.png
Nathan Ives
2013-02-26 06:32:40
2020-10-24 15:47:34
The Difference Between Personal Goals and Organizational Performance Measures