System Implementation Challenges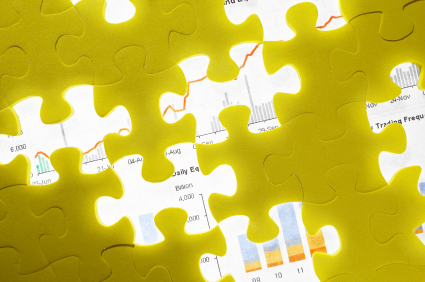 Organizational performance measurement systems are complex constructs that significantly impact leadership decisions, employee behaviors, and management processes and systems. Consequently, there are often many people, process, and technology challenges associated with the implementation or significant upgrade of such monitoring systems. By understanding these potential risks, leaders can put in place mitigating instruments to reduce the overall organizational impact and increase the likelihood that the new measurement system will be accepted and have the desired positive impact on performance.[wcm_restrict plans="25541, 25542, 25653″]
Acceptance of a new or upgraded performance monitoring system centers on metric and report accuracy. Executive, manager, and employee confidence in measurement accuracy is critical to establishing and maintaining the trust needed for the information presented to be used to support decision-making and to drive action. In our decades of performance measurement system implementation experience, challenges to organizational trust include:
Personnel Related Challenges
Processes from which metric and report data is sourced are not rigorously followed
Ongoing maintenance/development of metrics and reports are highly reliant on the knowledge and skills of a single individual
Personnel maintain and gather metric and report data differently or from differing applications
Document/Report coding is changed without a documented / communicated reason
Many individuals do not understand system data structures and relationships. Consequently, they misinterpret reports and metrics
Many individuals believe exceptions are used to artificially inflate reported performance; most notably because of the recoding that occurs to place previously counted objects into excluded categories
Process Related Challenges
Metric development processes are not well defined
Processes from which metric and report data is sourced are frequently changed
Metric and report definitions are undefined or vaguely defined
Metrics have numerous exceptions that makes individual metrics difficult to calculate and easy to manipulate; degrading the organization's confidence and trust in the performance measures
Technology Related Challenges
There does not exist a single, organization-wide application for collection of non-system related data needed to generate metrics and reports
Data warehouse not optimally configured for metrics and reports generation and data analytics
Interface failures do not trigger an alarm or notification. Errors only become apparent in generated metrics and reports
One-way interfaces prevent data transfers and complicates metrics and reports development
Significant use of desktop spreadsheets and databases to combine and manipulate data into a usable form
Needed data is not captured by supported systems and is instead resident in desktop spreadsheets and databases
Needed data is not widely accessible for use in ad hoc reports
A data historian is not used to capture point-in-time data snapshots
Systems are not configured to capture the date-time of data changes
Some data fields do not have sufficient security to prevent inadvertent changes resulting in erroneous reporting
Systems are not configured to capture the identity of the individual making data changes
Organizational and equipment hierarchies are not accurately reflected within the enterprise resource planning system
Every organization's circumstances are unique. By assessing current state conditions for the existence of these underlying challenges during the organizational performance measure system development/upgrade project, leaders position themselves to mitigate these risks. Such mitigation often translates to the degree of implementation success and the system's overall return on investment.[/wcm_restrict][wcm_nonmember plans="25541, 25542, 25653″]
---
Hi there! Gain access to this article with a FREE StrategyDriven Insights Library – Sample Subscription. It's FREE Forever with No Credit Card Required.
Sign-up now for your FREE StrategyDriven Insights Library – Sample Subscription
In addition to receiving access to Organizational Performance Measures – System Implementation Challenges, you'll help advance your career and business programs through anytime, anywhere access to:
A sampling of dozens of Premium how-to documents across 7 business functions and 28 associated programs
2,500+ Expert Contributor management and leadership articles
Expert advice provided via StrategyDriven's Advisors Corner
Best of all, it's FREE Forever with No Credit Card Required.
[/wcm_nonmember]
Additional Resources
Numerous other StrategyDriven articles provide elaborating information on how to avoid/address many of the challenge points above including:
Principle
Best Practices
Warning Flag
---
About the Author

Nathan Ives is a StrategyDriven Principal and Host of the StrategyDriven Podcast. For over twenty years, he has served as trusted advisor to executives and managers at dozens of Fortune 500 and smaller companies in the areas of management effectiveness, organizational development, and process improvement. To read Nathan's complete biography, click here.
Related content from StrategyDriven
https://www.strategydriven.com/wp-content/uploads/iStock_000015490107XSmall.jpg
282
425
Nathan Ives
https://www.strategydriven.com/wp-content/uploads/SDELogo5-300x70-300x70.png
Nathan Ives
2013-06-04 06:52:12
2020-10-24 16:13:55
System Implementation Challenges