The Advisor's Corner – How do I deal with so much on my plate?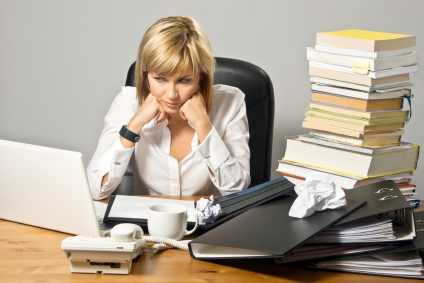 Question:
There is SO much on my plate – how do I sort out priorities, recognize the blocks, and keep an open mind for possibilities?
StrategyDriven Response: (by Roxi Hewertson, StrategyDriven Principal Contributor)
You might find that you are so focused on the 'tasks' at hand that the most important work is getting the short end of the stick. Let's identify some 'buckets' to help you navigate your way to success.
Perhaps you have just been given a challenge to solve by your leader. Your job is to identify the relevant factors, create priorities, and then execute on your own or with others on your team. My advice: start by identifying which items fall into each of four buckets: Fat Rabbits, Quick Wins, Rocks, and Who Cares.
You know what a Fat Rabbit looks like, and it probably makes you smile! These are those parts of the challenge that are foundational, have the highest/fattest impact, and must be in place to succeed at executing your assignment. These are the big fat chunks of your challenge that need to be addressed or nothing else will work matter.
Quick Wins are those parts of your challenge that require minimal effort with maximum payoff. They demonstrate tangible, visible progress. Getting them done and making them known to the appropriate stakeholders, significantly boosts momentum. Too many people think they have to get the Fat Rabbits well underway or completed before going for any Quick Wins. Ignoring Quick Wins often results in Slow Wins or No Wins.
Then there are the Rocks. These are tough blocks in the road to completion of a successful challenge. These Rocks need to be identified without denial or wishful thinking. Pretending they aren't there won't make them go away. Sometimes Rocks are pebble like, and sometimes they are more like Mt. Rushmore. Solutions may not be known immediately, and that's ok. You won't move forward without moving the Rocks out of the way one way or another, or finding a way around them. If the Rocks are too formidable, reconsider the challenge – is it the right challenge at the right time? Moving Rocks requires a lot of effort and energy, so you need it to pay off.
Finally, we have the Who Cares bucket. These might be interesting, but they are a distraction. Identify the Who Cares items so your valuable time and energy are not waste and that no one really cares about.
Let's take one challenge, Succession Planning and dip into the four buckets for a look. This sample is by no means complete, but it will give you the idea to apply to your own work.
Fat Rabbits
Define the workforce realities with indisputable facts, and create the 'burning platform' of urgency
Identify current competencies and compare with necessary next generation competencies
Align all HR/OD functions: to meet forecasted job content and design
Quick Wins
Learn why people come to work at ABC Company, why they stay, and why they leave
Identify key positions and key people to target for succession planning
Analyze internal/external labor demographics/pipelines
Rocks
Decentralization reality vs. having one ABC Company strategy, are in conflict
IT Systems, as they are today, and aggregate data reporting are insufficient to collect enough accurate data
Who Cares
Offices need to be rennovated when people leave, thus impacting the budget (lots of things impact the budget – it's off topic or very low priority)
When you focus on the things that really matter, you make progress. When you don't, you don't make progress. Make sure your Rocks are not show stoppers, then go for a few visible and happy Quick Wins as you work on your Fat Rabbits!
---
About the Author

Leadership authority Roxana (Roxi) Hewertson is a no-nonsense business veteran revered for her nuts-and-bolts, tell-it-like-it-is approach and practical, out-of-the-box insights that help both emerging and expert managers, executives and owners boost quantifiable job performance in various mission critical facets of business. Through AskRoxi.com, Roxi — "the Dear Abby of Leadership" — imparts invaluable free advice to managers and leaders at all levels, from the bullpen to the boardroom, to help them solve problems, become more effective and realize a higher measure of business and career success.
---
The StrategyDriven website was created to provide members of our community with insights to the actions that help create the shared vision, focus, and commitment needed to improve organizational alignment and accountability for the achievement of superior results. We look forward to answering your strategic planning and tactical business execution questions. Please email your questions to [email protected].
Related content from StrategyDriven
https://www.strategydriven.com/wp-content/uploads/SDELogo5-300x70-300x70.png
0
0
StrategyDriven
https://www.strategydriven.com/wp-content/uploads/SDELogo5-300x70-300x70.png
StrategyDriven
2014-06-18 06:13:29
2020-03-17 21:55:58
The Advisor's Corner – How do I deal with so much on my plate?