Find High Acceptance Loans the Easy Way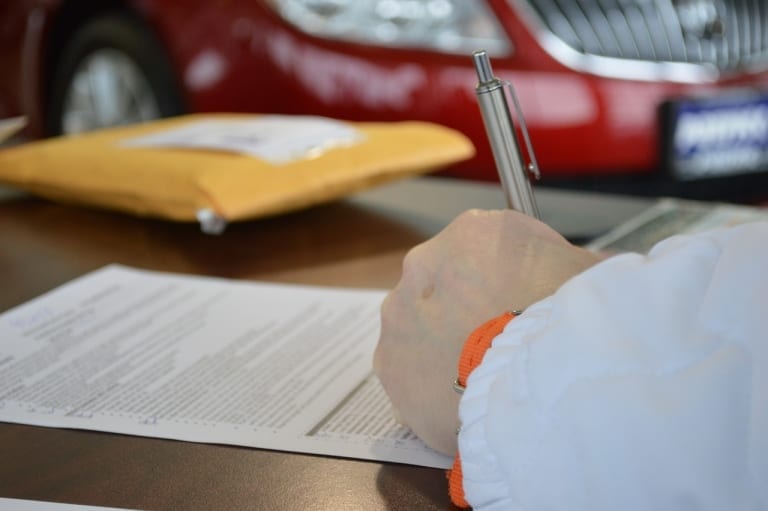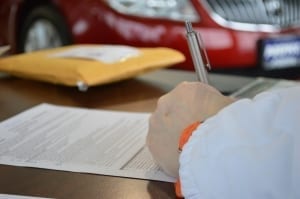 When it comes to personal finance, finding the right sources when you need funds quickly is paramount. Finding a balance between a trusted lender and high approval rates can be tricky and making the wrong choice can end up costing you considerably more. With lawmakers reported to be looking to tackle high-cost, high-interest loans, you'll want to be able to spot one before using one. So where can you still find a loan with high acceptance and affordable interest?
Search the Market
To be able to find lenders who offer high approval rates with low-interest rates, you'll need to look at the market in general to compare the lenders. This way, finding high acceptance loans becomes a much easier task to navigate. You'll find specialist lenders who can help with searching the market so that at a glance you can compare what's available to you. You'll want to ideally avoid the lenders who will charge you a fee during the application, only pursuing no fee lenders. One of the problems you may find is that some lenders will claim they can offer high acceptance even with poor credit and charge a fee to go through an application. This way, they will still make money from you even if you are declined. Be cautious with any of the fee-charging lenders and make sure you read their terms carefully before agreeing to a loan.
Avoid Payday Lenders & High Interest
As tempting as it may be to use a payday lender, you should consider all your options. Because payday loans are designed for the short term, they generally charge a higher rate of interest. This is why it is not advisable to take one out if you want to pay a loan over a longer period with more manageable repayments. Although they offer same-day funding and high approval rates, you'll find better options when you start to look.
Budget Accordingly
This is important; you should be working out exactly what you can afford to borrow and repay each month before applying for any borrowing. Even if you think you know what you can pay or a loan term seems affordable, you should audit your finances to see what disposable income you actually have each month. The reason this is important is that some lenders who offer high acceptance rates may focus more on what you can afford than your credit rating.
Although your credit score will play an integral part in the approval process, you need to be able to prove what you can afford.
Responsible lending is vital in 2020, with more and more lenders wanting to ensure that lending to you does not create financial difficulties. You should, for this reason, only use trusted lenders. If you're unsure how to spot a trusted lender, then use the Better Business Bureau to see a list of them. Not only will you be able to see all the trusted lenders you should ideally use, but you can also find out about any current scams you should avoid falling victim to.
Don't Go For the First Offer You See
There is searching, and then there's searching well; because there are hundreds of online lenders available, it can be easy to go with the first offer you see just because the monthly repayments seem affordable. As the saying goes, if it's too good to be true, then it probably is. Fully consider your options, even when using a comparison tool.
Although a lender may come out as the top result in comparison, that could just be because it offers the lowest monthly repayment. It may miss out on other aspects such as the interest rate and length of the term. If you take your time and not rush into a loan just because you want the funds quickly, you can hopefully save yourself a lot of money.
Consider the Amount You Want to Borrow
With the loan amount itself, do you need to borrow that much? The reason you should ask yourself this question is that it can affect the chances of being approved. The lower the loan amount is, the higher the acceptance rate because the lender will be taking a much lower risk. You should consider whether the loan amount is enough to cover what you need it for, and secondly, that it is not too excessive. Some lenders will offer a higher amount by saying what they can offer up to, but you should carefully consider if you need to borrow more than you need.
Additionally, with higher amounts of loan, you may need to offer the lender more assurances, such as with a secured loan, and attach something as collateral to guarantee it. If you want to keep it unsecured, then keep it low to what you need it for and those high acceptance rates should still be accessible.
Related content from StrategyDriven
https://www.strategydriven.com/wp-content/uploads/contract-945619_1280-1.jpg
851
1280
StrategyDriven
https://www.strategydriven.com/wp-content/uploads/SDELogo5-300x70-300x70.png
StrategyDriven
2020-01-22 09:00:25
2020-01-22 00:11:26
Find High Acceptance Loans the Easy Way