The Top 15 Shows That Every Aspiring Entrepreneur Should Watch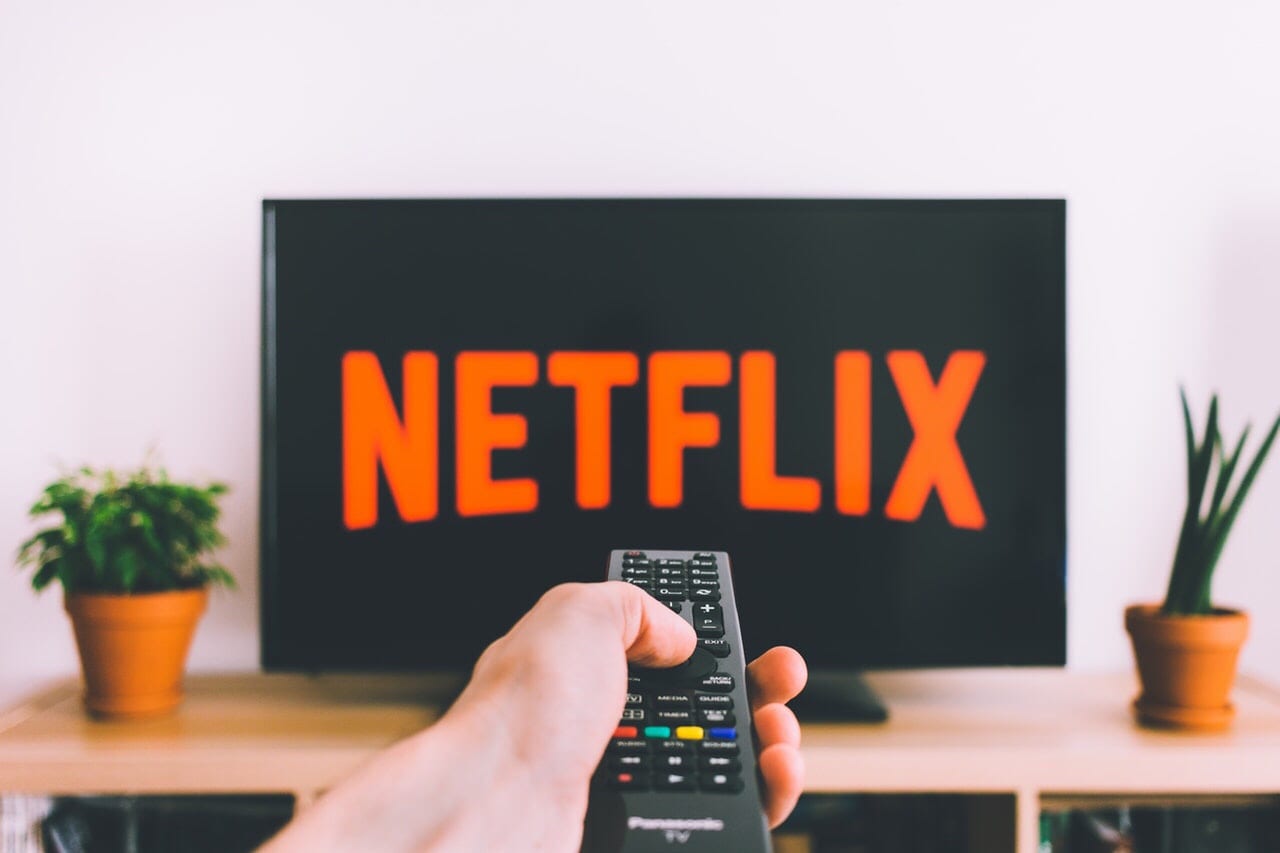 Whilst starting your own business is both exciting and fulfilling, it can also be exhausting. Never ending work hours and a lack of weekends can mean at times, all you fancy doing is sitting back, relaxing and watching your favorite box set on TV. If you're interested in maximizing your downtime however, we've found the best TV shows that every entrepreneur should watch, to make sure that down time is not only guilt free, but invaluable.
1. Dragons Den
If pitching for investment isn't already nerve-wracking enough, imagine doing in front of some of the countries most successful business people and on TV. That's what the brave entrepreneurs on Dragons Den have to do. The current panel includes business greats such as Peter Jones, Deborah Meaden and Jenny Campbell.  Watching Dragon's Den is great for getting tips on how to pitch, an insight into what kind of questions you may get asked and probably most importantly- what not to do. Think you can take on the dragons? The show is open to applicants- enter the den if you dare!
2. Girl Boss
Inspired by the bestselling book '#GirlBoss' by Sophia Amoruso and based on her start-up story, this Netflix original shows how Sophia went from broke to running the multi-million dollar fashion empire, Nasty Gal. Sophia starts by selling vintage clothes, but as her business starts to grown, she learns about all the ups (and downs) of running your own business.
3. Billions
If you want a lesson in power struggles, Billions is the one of you. Set in New York, it tells the story of the U.S. Attorney Chuck Rhoades, who boasts the title of never having lost an insider trading case. In Billions, he is taking on Axelrod, a (corrupt) hedge fun tycoon. What follows is a battle of intelligence, ambition, influence and ultimately power.
4. I Give It a Year
In this show, Baroness Karren Brady (who you may remember as one of Lord Sugar's advisers on 'The Apprentice') meets with entrepreneurs who have just taken the leap and decided to start their own business. One year later she goes back and revisits them, to see how far they may (or may not) have come. The types of businesses vary from episode to episode- one of our favorite episodes involves one entrepreneur tackling the constant battle of trying to keep your cup of tea warm. A dilemma indeed!
5. Undercover Boss
Ever felt like your previous management was a little 'out of touch' when it came to the day-to-day running of the company? In Undercover Boss, the company leaders go undercover in the guise of a new employee within their own company. With the change of perspective, problems are uncovered they hadn't realised were occurring and relationships with workers are both forged and strengthened. A great programme to help you change your own perspective on how to run your company, as well as proof of why you should always maintain a working knowledge of every aspect of your business.
6. Empire
Empire is a fictional drama, focused on the company 'Empire Entertainment' and it's CEO, Lucious Lyon. When Lucious learns his life may be cut short due to health issues, Lucious must pick between his sons to decide who should take over his multi-million dollar company. With an ex-wife adding more drama to the mix, Empire shows the potential consequences of mixing family and big business.
7. How It's Made
Ever looked at something and wonder how on earth they made it? How It's Made has the answer, by looking at how everyday items are created and manufactured, covering everything from foil to chewing gum. It gives you a great insight into what is required for different items and may help you uncover the secret as to how to take your prototype to the next level. Or perhaps you have a better idea when it comes to how something is currently made… Either way, you'll be inspired (and sometimes in awe) of the manufacturing processes that goes into those things we take for granted everyday. This show is also great for getting to grips with supply chain management as well as the basics of product design.
8. The Profit
The Profit follows Marcus Lemonis (Camping World CEO) as he invests $2 million dollars of his money into companies that are struggling to stay afloat, with them giving him a percentage of their future profits in return. Instead of giving them the money and expecting them to go it alone, Marcus offers his experience, expertise and knowledge, to help the businesses get back onto the right track for a fruitful future. Some will thrive and some won't survive, but you can learn valuable lessons along the way by watching their journeys.
9. Mad Men
Set in New York in the 1960's, Mad Men follows Don Draper's power struggles at his Madison Avenue advertising firm and how he balances his position at work with his home life. A great insight into how the advertising industry operates combined with enough fictional drama to keep you binge watching those episodes. If you're getting stuck on finding a name for your company, you can find out more here. Investing in company branding and advertising only to find your name is already taken is a costly mistake to make!
10. Shark Tank
A spin off from Dragons Den, this American reality TV programme shows entrepreneurs pitching for cash from successful millionaire entrepreneurs in exchange for equity. The sharks do not hold back in their assessment of the contestants businesses, with their harsh questioning sometimes bordering on brutal. The sharks include Kevin O'Leary, Barbara Corcoran and Daymond John. However, if the sharks like the sound of the business pitching, deals can be made then and there. A dramatic cut down of a longer pitch, it still captures the intensity of pitching for investment and is a must for any entrepreneur.
11. The Apprentice
This British reality TV show follows multiple hopeful entrepreneurs competing against each other for an investment in their business idea. The contestants are given weekly business challenges in which they work in teams, with one contestant being fired each week from the losing team. The final winner gets £250,000 and Lord Sugar as a 50% owner of their new venture. The weekly challenges vary and show not only the talents of the candidates, but also the importance of team-work when striving to reach goals.
12. Gordon Ramsey Kitchen Nightmares
In this reality TV series, Gordon Ramsey takes his foul mouth and flaring temper to various restaurants that are struggling to stay afloat. After uncovering what is going wrong in the business, Gordon tries to help turn it around. From awful food and stubborn management, to shabby interiors, Gordon often ruffles a few feathers in his bid to create a viable restaurant business for the owners. Not only great dramatic viewing, it shows the importance of customer experience and being open to feedback.
13. House Hunters
House Hunters is a US show that follows the journey of people looking for a new home. With the realtor working hard to make their customers dreams comes true, this show is a lesson in knowing what your customers wants, and shows how emotional reasons can overtake financial sense when it comes to consumer purchases.
14. Silicon Valley
Despite being a fictional comedy show, Silicon Valley was influenced by the experiences of it's co-creator (Mike Judge) during his time working in Silicon Valley. The show is the story of Richard- a computer programmer who works alongside his intelligent friends to try and tap into the booming tech industry with their start up Pied Piper. Living in the home of the leader of their start up incubator, this show will help you laugh and unwind whilst getting an insight into the lives of those living in Silicon Valley.
15. How I Made My Millions 
When you start your own business, you trade in huge risk for potentially huge reward. This programme tells the story of individuals who took exactly this risk and for whom it has paid off, creating million dollar businesses. Instead of showing the journey as all roses, this programme shows the reality and the hard work that goes behind creating a successful business. A great one to keep you inspired during those scarier moments in your entrepreneurial journey.
Related content from StrategyDriven
https://www.strategydriven.com/wp-content/uploads/img_7750.jpg
853
1280
StrategyDriven
https://www.strategydriven.com/wp-content/uploads/SDELogo5-300x70-300x70.png
StrategyDriven
2018-05-12 11:00:27
2018-05-20 14:17:06
The Top 15 Shows That Every Aspiring Entrepreneur Should Watch