Great Ways To Improve Your Work Environment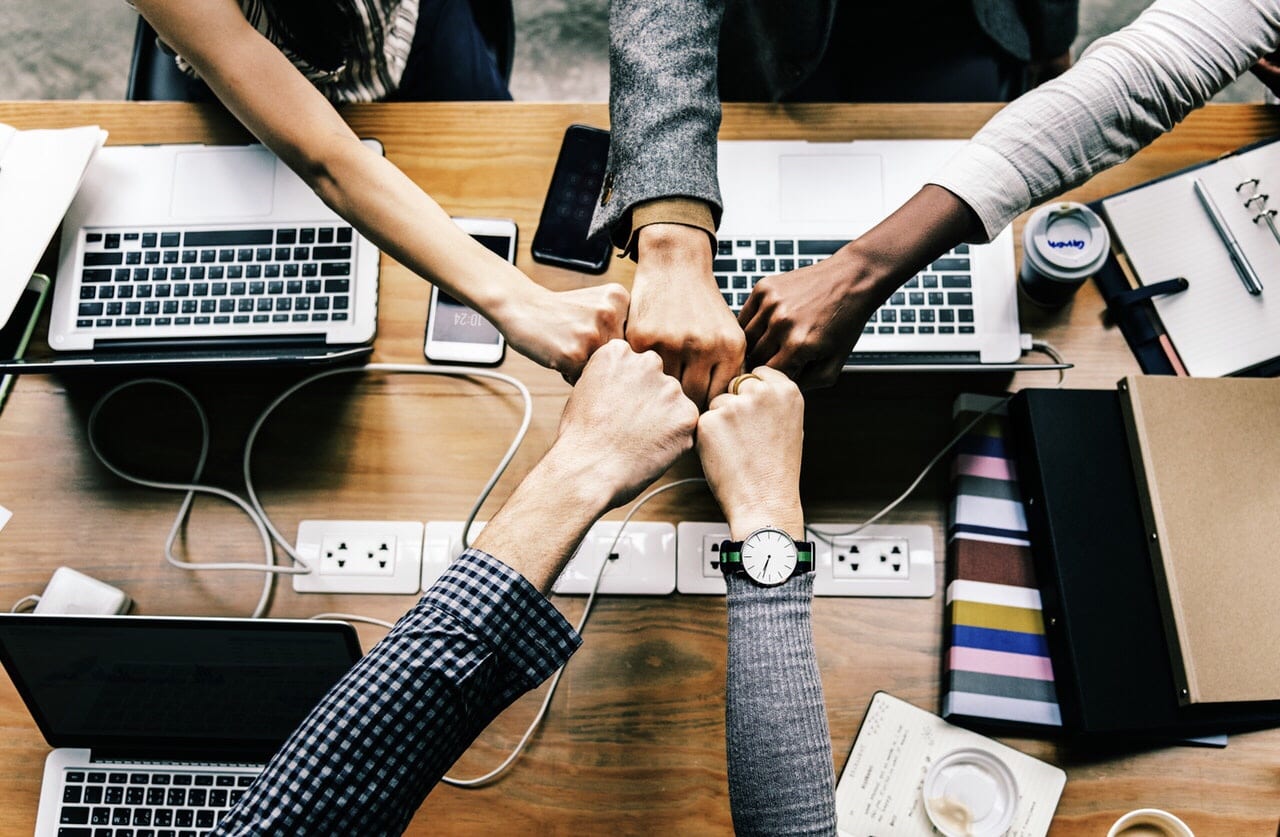 Being a business owner, whether it is a small company or a larger one, is one of the most challenging activities, which is one of the reasons why not everyone can launch a business and make it work long-term. Entrepreneurs have a lot of commitments and daily responsibilities to take care of; besides having the necessary knowledge and skills to start a business, one has to be truly organized and know how to establish relationships with workers. As no one likes working in a disorganized environment, it is important to make changes to the workplace. It is a well-known fact the productivity of the employees is often linked to the environment where they have to perform their tasks.
Optimizing that space and making it look and feel as comfortable and welcoming as possible should be the main priority for business owners. Making a small investment is worth it in this case because your workforce will appreciate your effort and your company will benefit a lot from that. Contrary to popular belief, improving the work environment does not always involve spending large amounts of money. With the help of some simple yet effective tips, business owners can improve the mood, drive, and performance of their workers.
Hire Great Team Members
In order to be able to make a business work, it is essential to hire the best professionals out there. The hiring process is the first step to creating a great work environment. Generally, professional people have a positive attitude and know how to handle difficult situations. If you already have a team of workers, you might want to take some time and assess their work performance. Don't be afraid to let go of those who are not good enough for your company. You want to avoid hiring toxic workers at all costs as they will easily transform the general atmosphere from a normal one to a negative one, which will decrease the productivity of your workforce. Let poisonous employees go no matter how hard it is for you.
Improve Communication
Working as a team leads to success. As a business owner, you need to be careful when communicating with your team members as your message can be misunderstood. A simple way of motivating workers to become better is by making them feel valued and giving them positive feedback. Your employees need to understand that their work is very valuable and it contributes to the success of your business. Moreover, they need to be able to establish connections between them and know how to communicate effectively. Improving communication is simple if you keep your employee's feedback in mind. Ask them how they feel about this aspect and think of ways of showing gratitude for their work.
Create a Comfortable Office
One of the most important aspects that provide great results is the office where your employees perform their work. You need to make sure that little aspects such as lighting and office furniture are comfortable enough for your workforce. Working in a clean, organized office can have great effects on the team members and their relationships with both you and each other. For example, you need to allow employees to work in a comfortable place, whether it is a certain area of the office or a standing desk. If the furniture of your office is considered "bad" or "uncomfortable" by the workers, they will be less productive. A virtual office is a great option in this case because they are a lot cheaper and provide all kinds of facilities.
Add a Nice Smell
According to academic studies, there is a close relationship between certain scents and memories. They found that certain scents can have a positive impact on people. Although different people can react in different ways to certain smells, there are subtle scents that add to the overall atmosphere. Therefore, if you're working with traditional office space, you can add a few flowers and plants to each corner of the office. For a fresh and clean atmosphere, you can count on air fresheners. However, opening windows or burning a scented candle has a great effect as well. A cheap bouquet of fresh cut flowers works wonders in any office. It does not only elevate the aesthetics of the place, but it also provides a fresh smell.
Schedule Breaks
Breaks are an important part of the workday. Most workers tend to stare at their screen for a long period of time without taking any breaks for their eyes. You should encourage your employees to take regular eye breaks each time they get a chance. Even a few moments of looking away can make a big difference for the health of their eyes. At the same time, it is just as important to step away from what you are doing. When you step away from your work and focus on your surroundings, you come back with a fresh pair of eyes and mind. You can create a relaxing room where workers can play games, chat or listen to music while they are on their lunch break. Make sure breaks take place often in so that you can prevent burnout.
Water and Snacks
Work days are long and tiring, and people need to stay hydrated all through the day. Nonetheless, water is a pain to drink for some. A great way of motivating people to drink water while they work is by adding a bottle next to their desk. Water improves brain functioning, prevents headaches and makes you feel fresh. As plain water is boring for some, it might be a good idea to provide workers with either flavored water or lemon and fresh mint so that they can prepare lemonade. Moreover, taking a few short snack breaks is just as important when it comes to improving the work environment and the general atmosphere. Workers are encouraged to disconnect from work, communicate with one another and leave their chairs for a few minutes.
No matter where you work, you need to make an effort to create a comfortable space. These tips might come in handy whether you are a business owner or a simple worker. They can be easily customized to your needs as there is no strict recipe for success.
Related content from StrategyDriven
https://www.strategydriven.com/wp-content/uploads/img_7775.jpg
837
1280
StrategyDriven
https://www.strategydriven.com/wp-content/uploads/SDELogo5-300x70-300x70.png
StrategyDriven
2018-05-25 11:00:55
2018-05-27 12:12:08
Great Ways To Improve Your Work Environment