How To Create More Revenue From Your Online Presence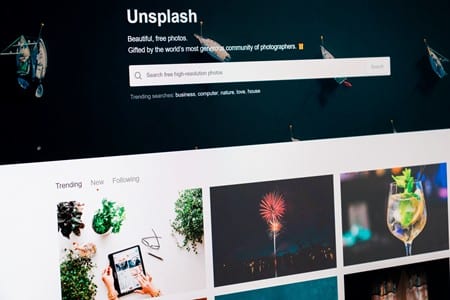 While every business owner should be aware of the need for a strong online presence, often this comes down to making the occasional Facebook post about their new product and nothing else. In the digital age, where even the youngest consumers are internet-aware, that's simply not going to be good enough. You want your online presence to not only act as a roadmap to purchase but also to work for you in order to attract more customers and create more profits. That's why it is essential that you look at every way possible to optimize your website, streamline your social media management, and find new ways to make your online presence work for you. There are a number of ways that you can use what you already have to increase revenue, and this handy list will help you to generate more profit.
Reach more people
The internet allows you to reach across geography and attract potential new customers from anywhere in the world. This is a huge benefit to businesses that are now able to boost global sales and source cheaper suppliers. It used to be a matter of billboards and newspaper ads, but now your advertising can be controlled in-house, and by using your market research into your customer demographic, you can literally target potential customers based on age, interests and current trends. By targeting your brand to your potential audience, you are making it far more likely that you will be able to find new customers and increase your sales figures. Keep an eye on your conversion rates and make sure that you are up to date on the latest sales tools.
Internet marketing strategy
A significant part of your marketing strategy should be focused on online platforms. Although it can be all too easy to either dismiss social media as oversaturated or even worse, put all of your eggs in the social media basket, the truth is that social media platforms are an incredibly useful tool for every business. They allow you to interact regularly with both current and potential customers, and that interaction is key. Consumers now demand interaction, and that alone can boost your company profile. You want consistent two-way communication that reflects your branding and reinforces your business in the minds of those that interact with you. It's simply not good enough these days to post a new product and walk away. Remember, it's called social media for a reason. So be social, and always stay on brand.
The benefits of membership sites
There are a number of key reasons why you may be considering a membership site. If you're unsure what this means, it's simply an area of your website (or the website in its entirety) that is only accessible to certain paying customers. A membership website can pay dividends, and for several reasons. The main benefit of a membership site is that it can reinforce loyalty to your brand that makes it far less likely that your customers will look elsewhere for your services when they need them. They have committed to your business financially, which means that they already have a vested interest in your output. It is a lot easier to than you may think, however, look for guidance on how to create a membership site. They can help in not only attracting users but keeping them too. Whether you're offering an online course, granting early access to new products, or showcasing industry-relevant how-to guides, having a membership site can end up being a very profitable extension of your company.
Lift your Google rankings
Having a strong presence on search engine rankings can drive more customers to your site than you might think. Underestimating the importance of Google is an issue that more and more businesses are facing, so to avoid that you need to make sure that you are doing everything possible to appear on the first page of any related Google search, and the higher, the better. There a number of ways that you can boost your search engine rankings, and whether you do it via fresh and regular content updates or even through Pay Per Click advertising, a good search engine ranking will play an important part of your online marketing strategy. Don't be afraid to invest some of your marketing budgets in SEO, and you'll find that your rankings will grow organically.
It may seem an obvious truism, but every customer facing element of your business needs to be optimized in order to attract as many potential customers as possible and convert those visitors into sales. Failing to make use of the online presence that you have cultivated means that your business is not making the most of every revenue source.
Related content from StrategyDriven
https://www.strategydriven.com/wp-content/uploads/Unsplash.jpg
300
450
StrategyDriven
https://www.strategydriven.com/wp-content/uploads/SDELogo5-300x70-300x70.png
StrategyDriven
2018-06-23 16:00:21
2018-06-23 14:03:25
How To Create More Revenue From Your Online Presence