Adjusting to the New Consumer Norm through Multichannel Strategies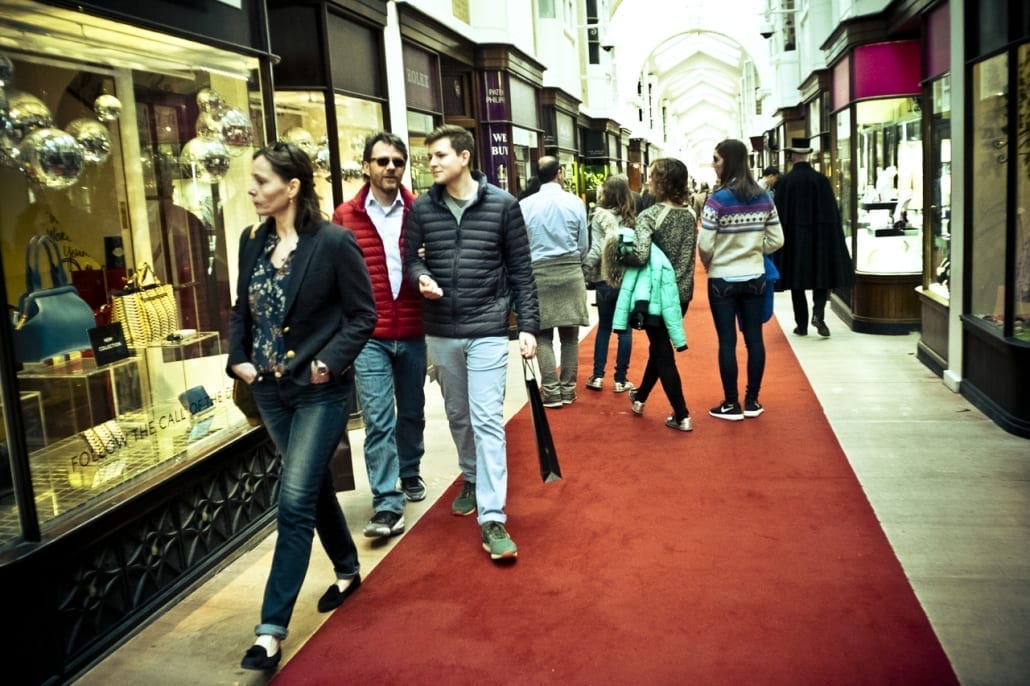 The last decade has been a consistent wave of change for the retail industry, with countless stories of traditionally profitable brick-and-mortar stores closing their doors to in-person customers. Around the US, more consumers are opting to do their shopping online, highlighted by a recent survey from comScore and UPS. Of more than 5,000 consumers surveyed, 51% shared that their purchases are predominately completed through an e-commerce site as opposed to a physical location. Those numbers are up from 47% in 2014 and 48% in 2015. This growing trend has some retailers with heavy in-store business models shaking in their boots. However, opportunities abound for those willing to put in the work.
Keeping up with the digital landscape of retail today is no small task. It begins, however, with an understanding of two tactics used by consumers around the world to conduct their shopping. Both webrooming and showrooming are becoming more prominent among shoppers, and the retailers able to withstand the digital disruption wave recognize the importance of each.
Understanding Webrooming and Showrooming
The process of webrooming is simple in practice. Consumers utilize the internet to research products and goods they want to purchase from the seemingly endless number of suppliers. They are able to compare product reviews from other customers, see the specifications of a product, and get a feel for pricing from retailers all with a few clicks of the mouse. However, webrooming requires a consumer to make the final purchase in-store. Many consumers still find the traditional retail experience helpful in making purchase decisions, particularly for big-ticket items, but they are relying on online details to help guide their decisions at the start of the process.
Showrooming is the opposite process. Instead of browsing for a product online first, consumers visit a brick-and-mortar retailer to get a real feel for a product. They may ask an associate or employee questions about its functionality, future sales on the product, or other specific concerns they have about the item itself. Without making the purchase, the consumer then heads home to do his or her shopping online. They complete similar tasks as the webrooming buyer, just in the opposite order. Ultimately, a product is purchased online, not in-store, leaving some retailer concerned about the future.
Both webrooming and showrooming are increasing in popularity among consumers, as more retailers move their businesses online. However, retailers with physical store locations can compete, so long as they have the right strategies in place to do so.
Adapting to the New Normal
Businesses with physical store locations are not completely out of luck in this new era of digital shopping. Retailers must embrace the new normal by implementing tactics to capture the attention of consumers both online and in-person. This can be done by using online price comparison sites. Through these digital tools, consumers have the ability to compare the prices of products from a multitude of retailers, alongside helpful customer reviews and product specifics. Retailers that do not participate in these sites may lose out on both webrooming and showrooming buyers in the long run.
In addition to being included on price comparison sites, retailers must come up with a strategy to boost their online presence. In both webrooming and showrooming instances, consumers are leaning heavily on the digital experience they have access to through a particular retailer. If a retailer's site is not easy to use or it does not offer free shipping or in-store pick-up options that are convenient for the consumer, business will move elsewhere. It is also necessary to implement a mobile strategy, where a retailer's site is optimized for mobile use, including purchase options and price comparisons when needed.
Retailers with physical locations can also stay on pace with e-commerce competitors by creating an in-store experience for consumers that cannot be matched. Using technology to help consumers find what they are looking for in stores, having knowledgeable customer service associates, and a clean, organized environment all play a critical role in consumer satisfaction when visiting a store. While this may not help in the transition to showrooming, webrooming consumers are likely to remain loyal to a retailer that provides a one-of-a-kind in-store experience.
The boom of e-commerce is not necessarily a threat to the retailers that can keep up with modern approaches to engaging and enticing customers. This, however, requires an understanding of current and future consumer behaviors as well as the right strategies to keep customers coming in the physical door.
Related content from StrategyDriven
https://www.strategydriven.com/wp-content/uploads/strategy-driven-webrooming-showrooming.jpg
853
1280
StrategyDriven
https://www.strategydriven.com/wp-content/uploads/SDELogo5-300x70-300x70.png
StrategyDriven
2018-12-28 20:00:03
2018-12-29 00:39:04
Adjusting to the New Consumer Norm through Multichannel Strategies