The Strategy Driven Guide to Improving Your Digital Marketing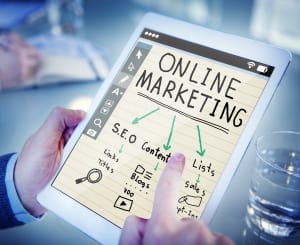 Digital marketing can be a difficult beast to master. Not only do you have changes made to the technology, trends have never come and gone so fast. More has changed in the last 2 years of marketing than the previous 50, and it's all thanks to technology, technology integration, and globalization. You have the opportunity to build a true global community for your brand, but only if you work out a solid digital marketing strategy.
The key to a successful digital marketing strategy is to use multiple avenues. The digital world is incredibly connected, and so too should the channels you use and your strategies. Your home page needs to be optimized to make best use of your PPC marketing campaign. Your influencer marketing must coincide with your social media marketing and sales, and so on.
Improving your digital marketing strategy can only be done if you focus on all these key areas:
Optimize Your Website
The first step to improving your entire digital marketing strategy is to improve your website as a whole. This means revamping it so that it is a breeze to use, is beautiful, secure, and the home page is compelling. You want people to go through your website and to either hire your services or buy your products as a result.
To optimize your site you will first want to audit it. Go through and make sure that all the content is up to date, fresh, optimized for search engines, is fun, and reflects your brand. You will also want to check links to make sure they all work and that no page is "lost" – or, in other words, cannot be accessed to via a page link.
Search Engine Optimization
SEO applies to all aspects of your digital marketing strategy. You will want to optimize your on-site content for search engines, you will want to improve your back link profile, and so on. SEO can be a mystery to many business owners, which is why it is best to hire a digital marketing agency that specializes in SEO from the start.
Pay Per Click Marketing
SEO can help you raise the ranks within Google. PPC marketing can put you right at the top. That being said you want to be very careful when it comes to which keywords you use and invest in. The more specific the keyword, the better, but you don't want to overdo it. You want to instead conduct keyword research so that you make the most out of your budget.
When creating a PPC strategy it is important to remember your home page. Create a call to action that reflects the keyword or keywords you have chosen for your PPC campaign. If you are paying to be at the top of results for "gardening supplies" and you are an outdoor landscaping company, you will want to put gardening supplies offers right at the top of your site. Otherwise users will click away.
Social Media Marketing
Social media is powerful for building up a community. Any company type can benefit from this, even manufacturing businesses. On social media you want to:
Post high quality photos
Be genuine
Be informative
Be engaging
This means not only do you need to worry about your own content, you need to respond to messages, reply, and interact with the community you are building as a whole.
PR Marketing
Public Relations marketing refers to contacting media and influencers with the hope that they will give you free publicity as part of their story. PR marketing and SEO go hand-in-hand. To be successful in this you will want to only contact relevant parties. If you are a gardening business, contact gardening magazines. If you are a local boutique or café, contact local travel magazines or local newspapers.
Influencer Marketing
Influencer marketing has greatly changed in recent years. Instagram models with hundreds if not millions of followers have failed companies, and for one simple reason: they are unauthentic. Most of them have fake followers, and even if they are genuine followers, chances are they will never be able to be as engaged as a micro influencer.
Micro influencers often have 10,000 or less followers. They are notable because they are active in their community. They build up real relationships and engage in authentic and genuine ways. This engagement builds trust between them and their followers, so when they use and review your product, you can bet that their followers will trust their word and even consider buying your product for themselves.
Collaborative Marketing
Collaborative marketing is similar to influencer marketing. Smaller brands that really work in building an engaged community are the perfect partners. The difference is that you both work together to offer a combined service or a special product line to your followers.
What to Remember
The key to any successful strategy is to keep updating it. Try new things, see what works, and remember that past success does not guarantee future success. Trends, values, and news will all change over time, and your digital marketing strategy must reflect this.
Take single use plastic as an example. Just a few years ago no one was talking about it. Today, it has become such a contentious issue with citizens and consumers around the world that government after government are banning it.
You need to stay up to date with what the public wants from their companies, and change accordingly. Take fast food chains, for example. Previously it would have been unheard of for them to serve vegan options, and yet, the number of vegans is only growing in popularity. Today even brands like Burger King offer a vegan burger. Due to the spices and unique taste, they are a huge hit with vegans and non-vegans alike.
Keeping your ear to the ground in this way can help you get on top of trends and be a real leader in your industry. Combine this forward-thinking with a solid marketing strategy, and you will have crafted a recipe for success.
Related content from StrategyDriven
https://www.strategydriven.com/wp-content/uploads/online-marketing-1246457_1280.jpg
1047
1280
StrategyDriven
https://www.strategydriven.com/wp-content/uploads/SDELogo5-300x70-300x70.png
StrategyDriven
2019-04-23 17:00:38
2019-04-23 22:39:30
The Strategy Driven Guide to Improving Your Digital Marketing