Marketing Your Restaurant: 4 Strategy Driven Tips that are Guaranteed to Work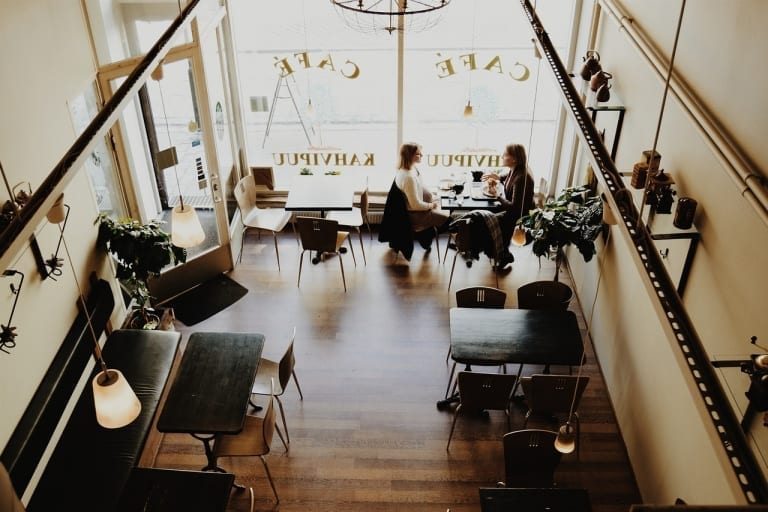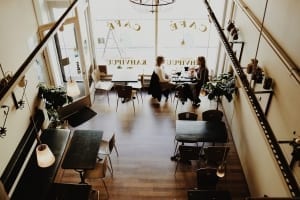 The restaurant business fulfills a need that has to be refilled on a continuous basis, so it is no wonder that it's a flourishing trade to get involved in. As is common to any lucrative field of business, it's also an extremely crowded and seemingly saturated market. "Seemingly" being the key word, there is still ample room to have a successful restaurant business anywhere in the US, as long as you fulfil certain criteria.
The most important of those criteria is of course the knowledge and resources necessary to run such an establishment. As you probably have that part covered, we are going to concentrate on the second most important aspect of running a successful business in this sector, which would be marketing.
Utilizing the Power of Artificial Intelligence to Drive Traffic from Social Media
While AI is still in its initial stages, the machine learning process has progressed to a level already, where its application in marketing is beyond what anyone could have ever imagined even just three to five years ago.
So, how do you capitalize on the infinite data collection, organization and targeting abilities of artificial intelligence in marketing? Just visit the Targetable website and they will help you to build AI-driven restaurant ad campaigns in a matter of minutes, which essentially removes the digital ad agencies from the picture altogether.
Targetable offers a one-step solution for almost every aspect of a restaurant's social media marketing needs with the help of their automated platform, that only requires access to your restaurant's data and answers to a few relevant questions to better tune the ad campaign.
Facebook and Instagram marketing are a must for the restaurant business these days, and Targetable makes it a superfast and easy process, not to mention, not a single second is wasted as the artificial intelligence eliminates guesswork. Every step you take with them is a strategized one, designed to promote your restaurant to the target audience on social media with pinpoint accuracy.
Get Acquainted with the Popular Food Bloggers in Your Locality
People believe more in what social influencers suggest, than what a highly paid celebrity might endorse. There might still be a few people following only celebrities in everything they do, but the majority of the consumers have become aware and intelligent enough to rely on actual, real life people who have made a reputation for themselves by honestly reviewing restaurants and food in general.
Seek out those social influencers (particularly YouTubers and Instagrammers) and invite them to enjoy food at your restaurant so that they can review it for you. However, as they are not paid endorsements, be prepared for honest reviews. It helps immensely if you make sure that everything is on point before sending them an invitation of course!
Sometimes, it's just better to ask them in for a free meal, rather than a full-on review of course; you get them to post pictures of themselves, your place and the food they ordered, without too much critical judgement!
Even mediocre ratings by a popular social influencer are part of the strategy we have here, as it will get your business in front of people and provide you with the limelight that the restaurant needs to promote itself.
SEO is Still All-Important
The number of people that search for "good restaurant near me" on Google is pretty huge, so unless your restaurant is search engine optimized properly to show up whenever geographically relevant and potential customers search for a restaurant, you are missing out big time.
Alongside the usual steps for successful SEO which are necessary for the strategy driven marketing campaign we are discussing here, be sure to sign up your business with Google as well. It's a free process but its importance cannot be stressed enough. When someone looks up your business's name after seeing a few targeted ads on social media, it should come up registered as a restaurant on top of their SERPs.
Stress on Customer Reception and Experience to Create a Great Reputation
There is no better or more powerful way to promote your restaurant and build a strong following of loyal customers than to treat them well. Concentrate on providing an experience to your customers that they would actually want to have again. Now, this is trickier said than done, because depending on the customer group which you are trying to attract, the approach, menu and theme of the restaurant will have to vary.
For example, family restaurants will likely have customers who will want attention from the waiters almost constantly, while a romantic place will benefit if the waiters give couples as much space as they need in order to feel comfortable. Sports bars on the other hand, are supposed to let people yell, drink, eat and have a great time in general.
The food is an important part of the restaurant business and it has to be at least average to even be considered by anyone, but most people come back to a place because of the reception and service they receive there, more than anything else. They will bring their friends the next time around and post photos on social media too. The list and the chain goes on, with everything working in your favor.
There is actually an online aspect to a restaurant's reputation as well these days, and it mostly comes down to how you interact with your customer base on social media. The contests, ads and promotions are all fine, but did you tend to that one-star review on Facebook by asking about the issue which the customer had?
It is impossible to please everyone, and some people complain about things that are beyond anyone's control, but if there are genuine grievances, they need to be addressed in order to save your online and offline reputation.
All of this may seem like a lot, but there's no getting around it! The restaurant business is a highly profitable trade that you are delving into and as a result, the competition is immense. Nonetheless, as long as you serve good food and keep promoting your restaurant, you are almost guaranteed to break even, sooner rather than later.
Related content from StrategyDriven
https://www.strategydriven.com/wp-content/uploads/cafe-768771_1280.jpg
853
1280
StrategyDriven
https://www.strategydriven.com/wp-content/uploads/SDELogo5-300x70-300x70.png
StrategyDriven
2019-05-08 08:00:15
2019-05-08 04:34:32
Marketing Your Restaurant: 4 Strategy Driven Tips that are Guaranteed to Work