5 Challenges of Starting a New Business From a First Time Business Owner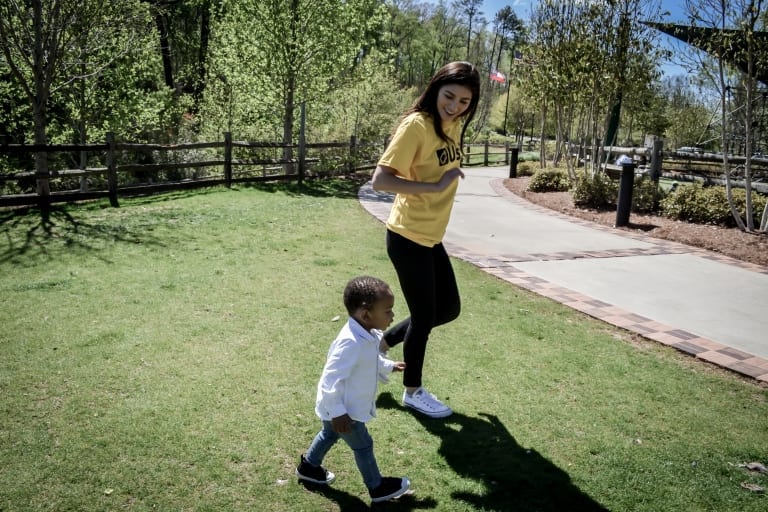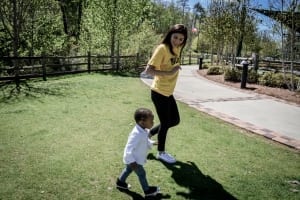 You might have heard the stereotype that millennials don't know how to work hard, how to pound the pavement, how to put in the blood, sweat and tears it takes to build a business from the ground up but, I am here to smash that stereotype into smithereens.
I'm 23 years old and started my business when I was just 21. Usit (www.usit.care) was an idea that I had that babysitting could be done better. It could be done wiser. It could be done with more benefit to the worker bee and the worker bee hirer. Still in college with a full load of classes, I certainly made my share of embarrassing mistakes, but I lived to tell about them and I think the mistakes made me stronger and even more determined. I am going to use the word "Challenge" instead of "Mistake" as a necessary euphemism because mistakes conjure up negative emotions while "challenges" are something to overcome and persevere through- which I did and I still do as I work to expand my business into a small empire!
Here are 5 challenges I faced and some essential ways to mitigate those challenges so you don't become discouraged while on your path to building your own business.
1. Find the right team
You've heard it said you are the company you keep – and it's true. Aim high here. Finding the right Co-Founder or partner(s) in your startup journey is a difficult one, especially in the beginning, but even if it delays your launch, don't settle here. Don't go straight to your friend, family member, or roommate. Go to someone who has a complementary skill set (it doesn't help if you are both good at the exact same things,) someone who is as passionate as you about the business, and someone who loses as much sleep about the business as you do. Find someone reliable, someone with a similar work ethic, someone with the same 'failure is not an option' mantra.
2. Finding advisors and mentors
Again, you are the company you keep. Seek out smart, successful people with proven track record. I wouldn't be where I am now without a supportive startup community, mentors and advisors, and other founders. Get advisors who understand the startup world because they've lived it already. You don't have take everything they say as a blueprint for what you must do – each business is different, but let their ideas be springboard for your own.
No one knows your business better than you do. I go to my advisors when I'm conflicted with business decisions, fundraising questions, pitch help, or general advice. They are important nutrition to the over health health of your business so find the right ones who have different skill sets and experience. You've heard it said "Diversify" in your financial investments. The same is true when assembling your team. "Diversify." Find people with different superpowers. Find a person who excels at sales, find a whiz marketer, find a tough-as-nails lawyer to advise you on all things legal. You get the idea.
3. Keeping your team motivated during tough times
To hit the peaks, you'll be in your fair share of valleys. What goes up, must come down. You can't defy the laws of gravity so know there will be tough times. Staff can smell fear a mile away. Never give off that sense of concern even if you feel it on the inside. It's up to the Founder to rally the troops and keep the team motivated and positive. If you're freaked out, the team will be freaked out and success never flourishes in fear.
4. Working with limited resources
It pretty much goes without saying that when starting a new business, you are working with limited resources. "Money does not grow on trees." But there are big decisions to make about when to fundraise, how to fundraise, the how and when of green lighting big expenditures that require an investment. Talking to mentors and advisors to decide when the right time is to tackle those big questions is essential in maintaining a healthy bottom line.
5. Rejection
Take a "No" or a closed door in your face as a personal challenge. No great companies were built without rejection. No actor gets every part he/she auditions for. No singer got a record deal without hearing some naysasyer along the way. You'll face a lot of "No thanks, Not Nows, Not Evers," but rest in the knowledge that it's just part of the process. That said, don't discount every bit of criticism you receive. Constructive criticism may well be your best asset. Follow your gut, and dust yourself off every time you're thrown onto the ground from the bucking horse that is the startup world.
Good luck! I am rooting for you!
---
About the Author

Ifrah Khan is the Founder and CEO of Usit, the last minute babysitting app that connects busy parents to vetted college student babysitters in their community. Ifrah was named one of Atlanta Inno's 25 under 25 entrepreneurs in 2018 and has a passion for how technology can help create new communities and opportunities in dual sided marketplaces. She just completed Atlanta Tech Village's Pre-Accelerator and is focusing on disrupting the babysitting industry by turning what used to be a huge pain in the butt for both parents and sitters into an easy and exciting process. Ifrah supports and brings together other young entrepreneurs with her position as a Kairos Society Executive with a mission of focusing the next generation on problems worth solving. She graduated from Emory University's undergraduate business school in 2017 and previously worked in Finance at Accenture. Although she's not a mom, she is passionate about helping mothers and children in need which is why she serves on the board of Helping Mamas, a fast growing local Atlanta non-profit aimed to help moms and children in need.   https://www.usit.care/
Related content from StrategyDriven
https://www.strategydriven.com/wp-content/uploads/Usit-kidsitter_2.jpg
3072
4608
StrategyDriven
https://www.strategydriven.com/wp-content/uploads/SDELogo5-300x70-300x70.png
StrategyDriven
2019-07-13 11:00:46
2020-03-21 20:12:57
5 Challenges of Starting a New Business From a First Time Business Owner