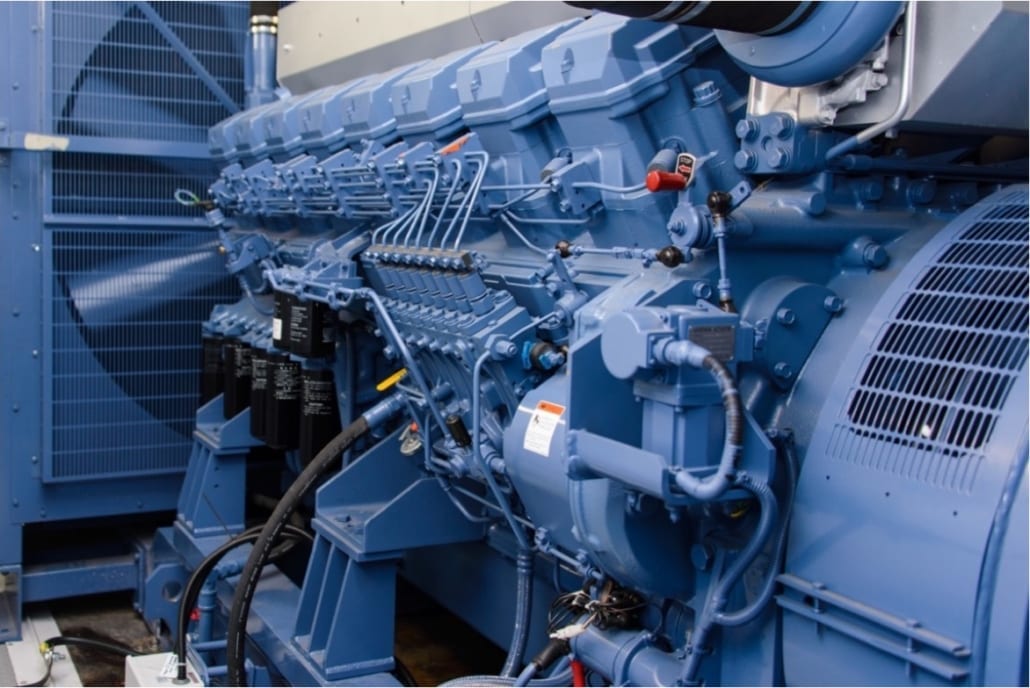 Before you choose a generator for your place of business, you have to measure the building to buy the right one. Learn about industrial generator sizing here. Power outages are one of the most common reasons businesses experience interruption-related loss. Claims of this type have totaled more than $5 billion. If you live in an area where there are storms of any kind, then you are at risk for this type of loss. It is easily preventable, though. All you need is a generator. But you can't buy just any generator. You need to buy the right one that is big enough to run your business. Use this guide on industrial generator sizing to help you with your purchase.
Size
Before you start shopping for a generator, you need to know what you want to power. This will help you determine what size generator you need.
Factoring Size
You can determine the size you need by calculating the voltage of all of the electronics you wish to power. Then you can figure out the total voltage you need to power everything.
Make a list of everything that needs power. Now note on your list the starting and running wattage requirements for each item. Calculate your total need.
You should be able to find these requirements in the owner's manual or on a metal plate affixed to the unit. Occasionally you will find amps instead of watts.
You can use this formula to convert them.
Reactive load: (amps x volts) x load factor= wattage
Resistance load: Amps x volts = wattage
You need to know both the starting and running demand to ensure you buy a generator that can handle these two different types of needs.
Single or Three-Phase
You will also need to decide if you need a single or three-phase generator. The power that comes out of the generator is the same as your home electrical outlets. The power travels in a wave pattern.
A single-phase generator has a single output of fluctuating wave where the power goes up and down. A three-phase generator uses three different waves. They are slightly out of sync so that the generator is always at peak power.
If you need to power basic office electronics, then you're probably okay with a single-phase generator.If you need to power large equipment or machinery, then you will do better with a three-phase generator.
Noise Level
Think about where you plan to place your generator. Generators can be loud, and it will disrupt your work if you put it too close to your office. You should also consider any noise ordinances.
As a general rule, the larger the generator, the more noise it will produce.
Budget
Our guide wouldn't be complete without a section on budget. Determine what you can afford and stick to it.
Keep in mind that this unit will save you thousands in losses from power outages. You should also consider the growth of your business. You don't want to invest in a barely big enough generator that you will outgrow in a year or two.
Bellwood Rewinds has plenty of options so you can find the perfect generator for your business.
Know Your Industrial Generator Sizing
Now that you know the basics of industrial generator sizing, you are ready to start shopping for your generator. Remember, you need a generator that will power your electronics during both starting and running.
You can narrow down your search by focusing on generators that are within your budget.
Be sure to read our insights section for more advice on running a successful business.
FREE related content from StrategyDriven
https://www.strategydriven.com/wp-content/uploads/Slide1.jpeg
783
1172
StrategyDriven
https://www.strategydriven.com/wp-content/uploads/SDELogo5-300x70-300x70.png
StrategyDriven
2019-08-22 11:00:49
2019-08-22 19:53:12
Industrial Generator Sizing: How to Measure Your Place of business for the Right Generator