Top management schools in USA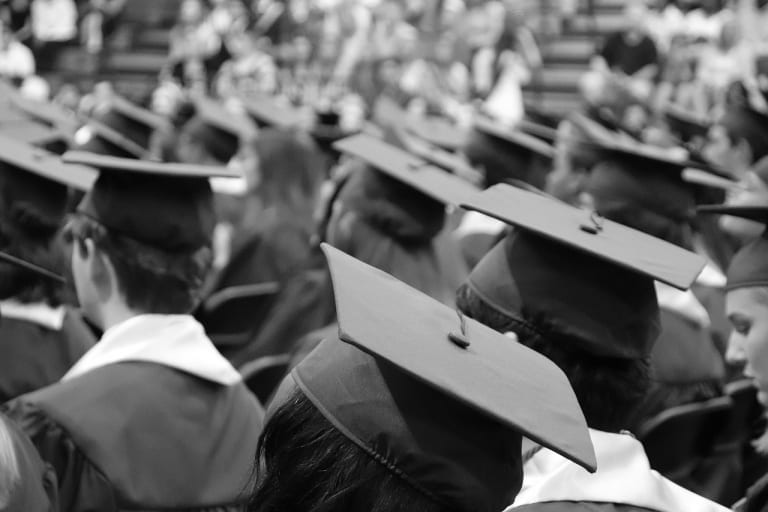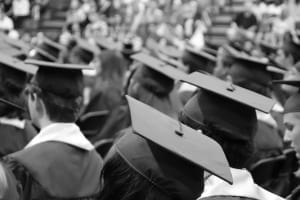 A business school is a university level institution that confers degrees in business administration or management. They offer subjects which are relevant to a business environment and those which help in laying the foundation of business studies such as accounting, business strategy, economics, finance, entrepreneurship, etc. Students are fostered in such a manner that they are able to find the coincidence in the past, current and future practices such that they could solve real life problems as well as enhance structures to obtain and retain the best results. USA is one such country which ensures the welfare of its students who have enrolled in the top business schools by providing them with world class facilities. There are also many schools under Ivy League Universities in USA for pursuing masters in the field of management or business. Let us have a look at top management schools in USA :
Top management schools in USA
University of Pennsylvania (Wharton) The Wharton School at the University of Pennsylvania is the oldest business school established in USA. The school is known worldwide for its vast alumni network. Students, across departments, are subjected to week-long trips named Ventures, during their coursework where their leadership skills are put to test. Students also get on-campus hands-on experience through 25 research centres and 150 organizations to get involved in. Students also have opportunities to pursue joint degrees in conjunction with prestigious institutes like Penn Law School and Harvard School of Government. 83.6 percent of graduates of the full-time program are employed at reputed organizations. Program fees for the full-time program are $72,300 a year.
Stanford University One of the most prestigious universities in the world, Stanford Business School offers graduate programs in various business concentrations. The school aims to encourage students to create ideas that deepen and advance their understanding of management and thus transform them into innovative, principled and insightful leaders who are dedicated towards changing the world. 68.7% of the graduates are placed at prestigious organizations. Program fees for the full-time program are $70,590 a year.
Harvard University Harvard Business School has been renowned worldwide for educating leaders who make a difference in the world. Graduate students at Harvard Business School get a hands-on education through the case method, which poses true-to-life problems students must tackle in teams. The experiential learning extends to field study teams, in which small groups of students evaluate existing organizations, and immersion trips, intense weeks of study in another country over winter breaks. 79.10% of graduates of the program are employed. Program fees for the full-time program are $73,440 a year.
Massachusetts Institute of Technology (Sloan) Graduate student organizations at MIT have a global focus, with business clubs for nations around the world. Though graduate students at the Sloan School of Management study at the campus facilities in Cambridge, Mass., their business education has a broader slant. The academic courses are inherently global in nature, and there are dozens of opportunities for students to travel and study abroad. The school also has Action Labs for students to tackle real problems in existing companies in the United States, China and India. 86% of graduates of the full-time program are employed. Program fees for the full-time program fees are $74,200.
University of Chicago Chicago Booth offers the world's most flexible full-time MBA program under the Booth School of Business. The university is focused upon building upon students' existing academic and professional backgrounds, bringing them closer to their goals. The multidisciplinary approach to problem solving empowers students with frameworks for freethinking and sound decision making. The program includes only one required course—leadership effectiveness and development—which gives flexibility to students to design their own course depending on the requirements of potential employers. Experiential learning bridges theory and practice, and skills gained during the course are tested in real business settings. Booth's academic culture emphasizes problem analysis and discovering innovative solutions through dialogue and debate with peers and professors. 98.4% of the graduates received job offers within 3 months of graduation. Program fees for the full-time program are $72,000 a year.
Conclusion
The art of doing business is both innate and acquired and in either case it needs a boost in the right direction. It is important to research, choose and apply for the postgraduate business school in order to receive a holistic environment that provides the theoretical and practical knowledge necessary. The reason why a balance between both is necessary is that it is not enough to enter the market and grow drastically for a limited time and then collapse. It is equally crucial to sustain in a competitive place after finding a niche for yourself. A prior simulation of such a situation helps aspirants land at the best positions.
---
About the Author


Abhyank Srinet holds a Masters in Management degree from ESCP Europe & has an engineering degree with a specialization in Instrumentation & Control. His interest in the digital landscape motivated him to create an online start up for Masters in Management application consulting (MiM-Essay.com), focused on spreading quality information about the MiM degree & performing application consulting services for clients. He is the chief consultant of the company and takes care of Business Development and Digital Marketing side of the company. He is very passionate about writing and marketing.
Related content from StrategyDriven
https://www.strategydriven.com/wp-content/uploads/graduation-cap-3430714_1280.jpg
853
1280
Sharon Kastoriano
https://www.strategydriven.com/wp-content/uploads/SDELogo5-300x70-300x70.png
Sharon Kastoriano
2019-09-05 08:00:15
2019-09-05 02:26:11
Top management schools in USA