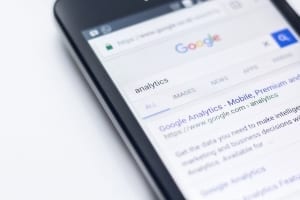 If you have an e-commerce business, driving traffic to your site is one of the ways you get conversions. Without traffic, it is impossible to meet your financial goals. As an ambitious entrepreneur, the best way to turn a profit is ensuring that your site always has visitors who convert to buying clients.
Apart from your real website traffic, you can also consider buying traffic.
What is buying traffic?
Buying website traffic is a process where an e-commerce business pays to get a number of visitors to their site. This traffic is directed to e-commerce sites in packets where the buyer chooses the size of the packet. For instance, if an e-commerce business buys 10,000 visits, they can determine how many visitors they want to access the site each day.
The traffic provider owns many domains, websites, and search engines. They will place ads on these platforms where their visitors can see and share the information. If a visitor sees an advertisement on a product they are interested in, they click on it. This redirects the client to the e-commerce site where they can view the products or make purchases.
This art of driving traffic to websites makes it possible for you to request for specialized niches, even based on country of interest. This is the easiest method of building traffic and increasing conversions.
There are a few benefits you enjoy when you buy website traffic.
Minimized reliance on organic web traffic
Organic web traffic also referred to as the real website traffic, is the main method websites get clients to see their site. This is achieved through organic search on different search engines such as Google. The problem with organic web traffic is that only a few websites get to rank on the first page of Google. Therefore, your site can go for months with minimal activity if it does not rank on page one. Buying website traffic gives you traffic instantly.
You get to pick your target market
When you buy website traffic, you can dictate precisely who you want to access your site. Traffic buying allows you to reach your target audience. This increases the chance of converting the visitor to a buying client. This is because your visitors are interested in your product.
It is affordable
The affordability of paid traffic is one of the benefits of buying traffic for your website. This is a relief, especially with the high rates charged by other targeted audience services such as CPC and Adwords. In the recent past, the Adwords and CPC rates have hit the roof. The Google ad layout policies make this cost go even higher. By buying traffic, you overcome this challenge of spending too much money trying to drive traffic.
You do not have to break the bank to get the attention of your target audience. With a bit of research, you can buy website traffic from a trusted vendor. They will tailor the service to your needs while at the same time providing excellent customer service. With the best service provider, you can be sure to boost sales in your e-commerce business.
FREE related content from StrategyDriven
https://www.strategydriven.com/wp-content/uploads/electronics-1868708_1280.jpg
853
1280
StrategyDriven
https://www.strategydriven.com/wp-content/uploads/SDELogo5-300x70-300x70.png
StrategyDriven
2019-09-11 20:00:20
2019-09-11 16:31:50
The benefits of buying traffic for your website