Three Reliable Strategies to Help Your Growing Business Up Its Game
Once you've got your startup off the ground, your next exciting phase is all about growth and development. And it can be a steep learning curve! To establish your company as a leader in your field and beyond, you need to be able to stay stable through periods of explosive growth, even if your resources are stretched. Many companies hit a speed-wobble once the demand gets too high. Unless you can keep calm and carry on, your growing business may never reach its full potential.
So how do you ensure sure that your startup takes growth—and the many challenges that growth brings—in its stride? Putting into place these strategies could help you keep up with demand without sacrificing quality… or sanity!
Get Your IT Sorted Once And For All
One of the top challenges for emerging companies is trying to meet higher demand with limited IT capability. Once your business is on its way, it makes sense to use your incoming capital to iron out all the hitches in your IT department once and for all. Purchase specialized or purpose-built programs to make your life easier. Everything from HR to payroll can be greatly simplified with the right software for the job. Likewise, where hardware is concerned, now is the time to invest in optimizing things like your Cabling System and building access system.
As is often the case in life, you get what you pay for when it comes to IT services. Expensive custom-builds can be hard to justify before your business has peaked, but paying a little extra now is likely to pay off down the line, as you'll end up with the perfect software solution, not just for the present moment, but to meet the additional demand as your business grows.
Take The Lead in Customer Service
Maintaining top standards in terms of service is essential to your ability to keep attracting and retaining new customers as demand goes up. Whether it's through intensive training or technological enhancements, delivering an unmatched customer experience at every step of your customer journey will make it more likely that your business customer base will not only continue to expand, but also grow more loyal. Repeat business is the bread-and-butter of many businesses in the small to medium-sized bracket, so treating your customers like royalty is a sure-fire way to keep your ship stable when the storm clouds gather and the waves get a little choppy.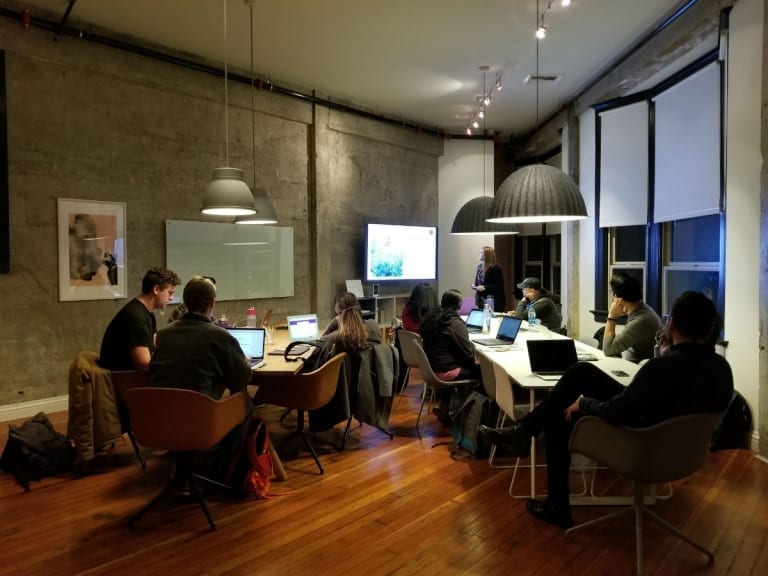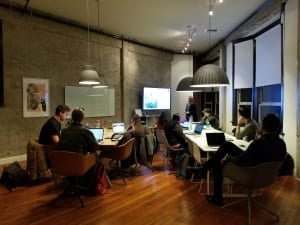 Nail Down Your Brand Voice
Once your company starts to grow and your brand gets more exposure, this is a crucial time to invest in the voice of your brand. You can do this in-house, but you may get a better result if you get professional help. Find a copywriter who can demonstrate that they 'get' what your brand is all about, and get them to help you distill and clarify what your business sounds like—how you talk to your customers, pitch your ideas, and even speak amongst yourselves within your organization. A skilled copywriter will produce a "Brand Bible" for you to distribute among your team, ensuring that all internal and external communications (from website copy to client emails and social media posts) are in line with your brand values, and how you see yourselves as an organization. Having a cohesive brand voice is crucial to building rapport with your audience and fostering trust in your brand.
Whether you employ two people or two hundred, dealing with growth can be a huge challenge. These tips will help you embrace change and deal with whatever the market throws at you.
Related content from StrategyDriven
https://www.strategydriven.com/wp-content/uploads/adult-black-boardroom-1345085.jpg
800
1200
StrategyDriven
https://www.strategydriven.com/wp-content/uploads/SDELogo5-300x70-300x70.png
StrategyDriven
2019-09-11 17:00:53
2019-09-11 15:26:39
Three Reliable Strategies to Help Your Growing Business Up Its Game