You only have to say the word expansion, and people working within a business start to sweat. It's not that they inherently dislike the idea. It's just that traditionally, alongside growth, you can expect additional work, risks, as well as an increase in stress and hassle. Of course, when expanding your business, there will always be additional tasks, and hazards to navigate, the same is true for any business. However, much of the hassle can be avoided if you manage the expansion right. Something that you can read all about doing in the post below.
Do your research
The first tactic for a hassle-free business expansion is to do plenty of research before you go ahead. In fact, data is one of the most valuable assets when it comes to successfully growing your business. The reason being that if you make your decisions based on cold, hard facts, rather than instinct, you have a much better chance of mitigating any risks.
What that means is you need to invest in market research before you plan to expand. This being an activity that can provide you with all sorts of information. Such as what type of demographics your products will appeal to and what kind of prices customers will be willing to pay. It can even help to inform the sort of launch that would work best for your expansion.
Additionally, market research is not the only information-gathering exercise that you should do before deciding to grow your business. You also need to make sure that you have all of the figures and projections from your current endeavor. Something that will allow you to establish whether you have the finances to fund a successful expansion or not.
Source new staff before you get big
Next, if you wish to minimize hassle when expanding your business, you need to be on top of your recruitment process. What that means is you need to start thinking about the possible roles you will need to fill. You will also need to consider the different type of employees you will need for your expansion to be a success. Well, before you start to enact your plans.
Happily, there are strategies you can use to help you with this, including creating a database of potential candidates that you can call upon should the need arise. Additionally, for some firms partnering with an agency can help them to quickly fill mission-critical positions during expansion, without having to dedicate too much person-power to this task.
Rebrand accordingly
The next things you need to get a handle on, if you want your expansion to go off without a hitch, is your rebrand. In fact, this is crucial and nearly always necessary. The reason being that there are few products that can be transitioned to other markets and demographics with precisely the same marketing materials that were used before.
Of course, savvy businesses will use the information they gathered at the research stage to inform their rebrand. Something that will make sure that it is as effective as possible for the market in which it is intended.
Particular caution needs to be taken here if you are hoping to expand into overseas markets, as international branding faux pas are common. Of course, these can be hilarious to observers but disastrous to any expansions success, and so be a costly mistake that is best avoided whenever possible.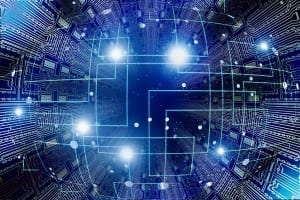 Use scalable IT services
Scalability is another important concept that you will need to grasp if your business expansion is to be conducted with the minimum amount of stress possible.
In particular, scalable IT solutions are a must for any type of expansion that you want to be a success. The reason being that you will be able to expand the infrastructure of your company as your need for output increases. A situation that more practical, and cost-effective than having to rebuild everything from the ground up every time you move into a new market.
With that in mind, using a data management service for your IT before you begin your expansion is the best course of action. Then, your IT provision can expand quickly with the needs of your business, without it interfering or delaying your movement into other profitable markets.
Secure your supply lines
Finally, if you want your business expansion to go off without a hitch, you need to be sure you can supply the next influence of customers with product. This means you will also need to make sure that you have a consistent supply of materials and the resources you need to create the products. All within enough time to go through the manufacturing process.
Additionally, do not forget to factor in delivery time when you start to supply a new market either. Especially if you plan to make the product in the country in which you are based, and then ship it overseas and distribute it to individual customers.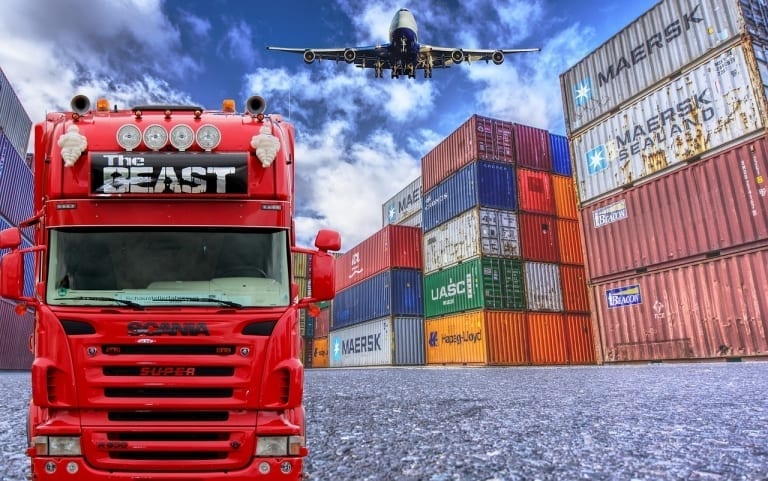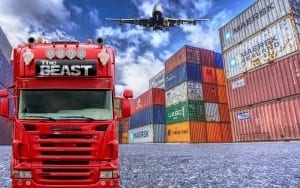 Happily, making use of the logistics infrastructure that is already in place within a new location can help you to do this. In fact, many smaller businesses choose to partner up with companies that are well established in their new location like Amazon. An action that can make a successful geographical expansion significantly less complicated and stressful to achieve.
Summary
If you are looking for a hassle-free expansion, there are some things you need to bear in mind. The first is that there will always be some risk, and additional work associated with growing your business. However, you can ensure that things go as smoothly as possible by doing the following things.
First of all, you must do your research both in terms of what your potential new customers want. Secondly, be sure that you can staff your expansion successfully. Thirdly, at least some rebranding will be necessary if you're going to grow your business. While fourth on the list is that you will need to grow your IT alongside the other parts of your business for things to work.
Finally, don't forget that if your expansion is to go off without a problem you need to source the additional supplies, as well as deliver the product to your new market. Something that partnering with another company can help you do most effectively.
Related content from StrategyDriven
https://www.strategydriven.com/wp-content/uploads/trace-3157426_1280.jpg
853
1280
StrategyDriven
https://www.strategydriven.com/wp-content/uploads/SDELogo5-300x70-300x70.png
StrategyDriven
2019-10-03 16:00:11
2019-10-03 23:54:39
Phenomenal Tactics For A Hassle Free Business Expansion