The Ultimate Guide to Throwing Events for a Business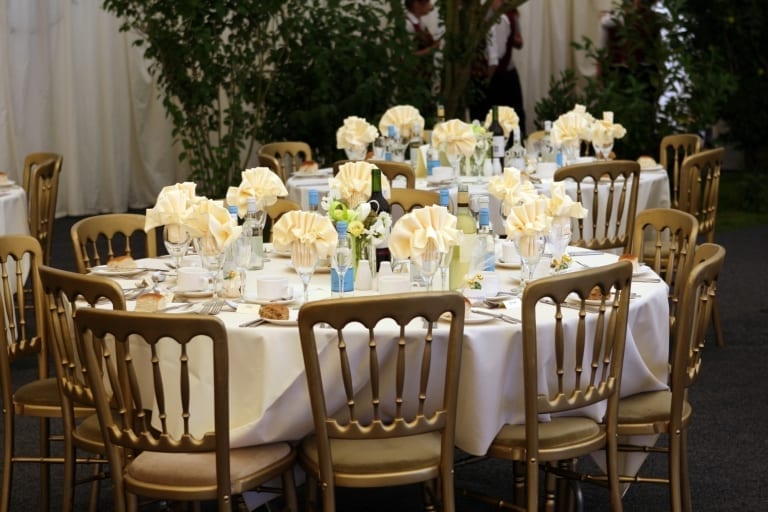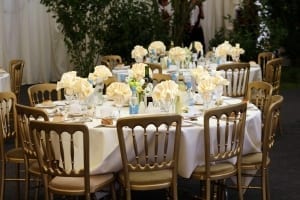 The U.S. has about 32.5 million businesses, although the exact number depends on just how you define a business.
With millions of other businesses to compete with, how can you ensure yours stands out? Throwing events is one surefire way to get noticed.
However, a business event can quickly become a business disaster if it's not properly planned out. If your event is badly organized, out of touch, or otherwise unimpressive, it can actually be worse for your business than not having an event at all. They say there's no such thing as bad publicity, but for small business owners, that doesn't ring true.
But don't let the risk of a failed event scare you away from trying. To ensure that your event gets you the right kind of recognition, you just need to plan ahead properly.
Not sure how to promote an event successfully, or how to make sure the event goes well on the day of? We've got you covered. Here's our complete guide to throwing events as a business.
1. Lay out Your Goals
One of the hardest parts of planning a business event is knowing what kind of event it should be. To decide what the main event should look like, it's often easier to work backward from your goals or desired outcomes.
Why have this event? Is it to thank your current customers, turning them into repeat customers?
Is it to get the word out about your new brand? Is to have an exciting place for a big announcement?
Once you know your goal, the type of event will soon become clear. For example, if you want to get the word out, you could consider having an open house with free refreshments and entertainment. If you want to reward your current customers, you could have an exclusive after-hours shopping event with special discounts just for them.
2. Lock Down the Basics
Now that you have your goals or "why" together, you need to nail down the "who, what, when, and where."
In addition to knowing what kind of event it'll be, and who it'll be for, decide who on your team will take charge of different aspects. Figure out your location and set a date.
Make sure the date is far ahead of time so you can prepare. When it comes to event planning, it's best to start early, especially for big events.
3. Create a Promotion Calendar
Now that you know your event basics, you have a timeline to work with. Take the time you have between now and the event date, and create a calendar for promotion.
This means you'll also need to decide how to promote it best. Social media always works well, but email, text, mail, and other tools can also help.
Add each promotional method to the right places on the calendar. For example, you might start making monthly social media posts about the event now while you're six months out. But when you're two months out, you could bump it up to biweekly posts, and send a save-the-date mailer to your current customers.
4. Work Word of Mouth
Although it may not go on your official promotion calendar, word of mouth is an important part of promotion too.
Make sure to talk up the event to everyone you meet. Train your employees to do the same. Consider giving them a short "script" so they can easily pitch the event essentials.
Talk to customers, other business owners, neighbors, and anyone who you think may be interested. Consider carrying a stash of flyers to hand out when opportunities come up. While this can't replace your promotion calendar, it can be more successful than you might think.
5. Stick to a Budget
When you're early in the promotion game, you may not need to think much about a budget. Unless you're paying to reserve a venue, most of your early promotion and planning will probably be free or inexpensive.
However, as time goes by, the event will become more pricey. You might need to order promotional merch, hire a catering company, or pay local bands or speakers, for example. Without a budget, your event can quickly become impractically expensive.
Set your budget early and make sure it's realistic. Try to foresee every possible expense, but leave some flexibility beyond the essentials too.
If your budget is tight, you can still have a great event, but you might need to compromise. For example, instead of the fully-catered meal you imagined, maybe bringing some food trucks to the parking lot will be more realistic for this event.
6. Make a Day-Of List
You've meticulously planned everything else out so far. So don't leave the day of the event up to chance.
Make a list of all that needs to happen on the day of, when it needs to happen, and who's responsible for it. This schedule will keep you and your team on track.
Of course, unexpected things during the event can throw the schedule off a bit. It's important to be flexible too. But having a map to guide the day will ensure nothing major gets forgotten.
7. Have a Follow-Up Plan 
Finally, the event doesn't end when everyone goes home. You'll need to follow up, see how it went, and start planning your next event.
Send out an email to attendees with post event survey questions to learn what went well and what could've been better. Offer a thank you to those who attended, like a discount or free trial.
Then, start planning the next event using what you learned! Whether you make your last event a regular occurrence or plan something totally new, you'll be able to make it a success thanks to your prior experience.
Ready to Start Throwing Events for Your Business?
With this guide, you're ready to start throwing events that everyone will look forward to.
A good business event is a great experience for your customers, your staff, and you. These events are crucial for keeping your brand ahead of the competition, so start planning yours now!
Looking for more ways to grow and improve your brand? Our insights might be just what you need. Check out our other blogs to learn more.
Related content from StrategyDriven
https://www.strategydriven.com/wp-content/uploads/The-Ultimate-Guide-to-Throwing-Events-for-a-Business.jpeg
1333
2000
StrategyDriven
https://www.strategydriven.com/wp-content/uploads/SDELogo5-300x70-300x70.png
StrategyDriven
2019-11-01 20:00:44
2019-11-01 21:02:37
The Ultimate Guide to Throwing Events for a Business