To Outsource IT Services or Not? 8 Reasons a Business Should Outsource IT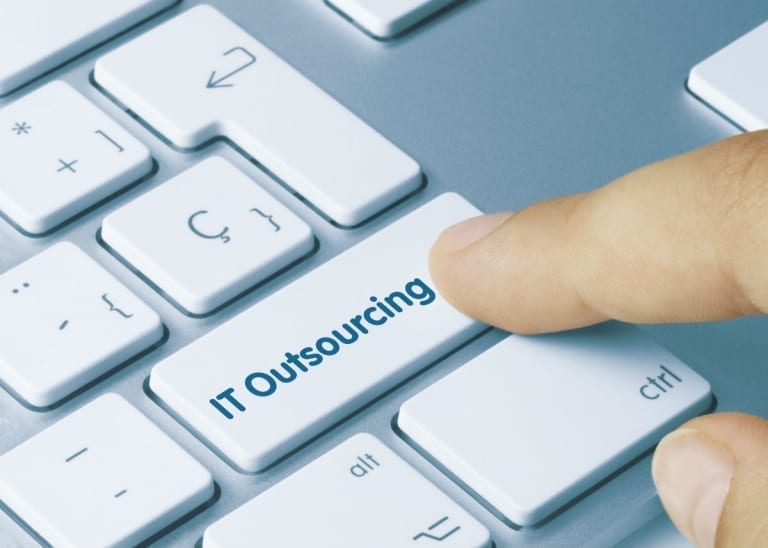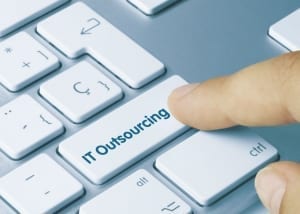 Outsourcing has become a standard part of business today. If you're looking for a function to start with, there's no better option than IT. It's the most commonly outsourced position in the business world.
Do you want to learn more about what benefits you will get when you outsource IT? Keep reading to learn eight reasons why working with a managed services provider is worth trying.
1. Save Money
It isn't a cheap process to hire a new employee. You have the cost of sending out job postings and the cost of spending time in interviews. Even after all that work, there's no guarantee that you find the right person for the job.
Then you have the cost of a salary. One employee is expensive enough. If you have a lot of IT needs, your entire IT budget can go up by a lot.
You can save a lot of money by working with a managed services provider. You only pay a retainer based on the needs of your business.
2. Focus on Your Core Business
Getting the things done that you're good at is challenging enough at times. If you decide to manage an IT team yourself, you're going to run the risk of spreading yourself too thin.
By working with a managed services provider for your IT needs, you can keep your focus on your core business. They will handle the planning and hiring for your company. The only thing you need to do is approve what they want to do.
3. Secure Your Business Online
If you haven't been following the news, you probably aren't aware of all the recent data breaches. Even large companies are getting compromised. Nobody is immune from cyberattacks.
You must protect your business from these types of attacks. The bare minimum isn't going to cover you.
When you work with an IT provider that has a security expert, they can help you put an internet security system in place to protect your company network. It will watch your network at all times and block anything that shouldn't be there.
4. Backup Your Data
You can't afford to lose your data in the data-driven world we live in today. Your data is what allows you to make the most informed business decisions. Without it, you're going to be going into things blind.
Unfortunately, you aren't going to know ahead of time when an accident will happen. It's vital to have a backup system in place for when this happens.
Your managed services provider will help put a backup system in place that will do backups regularly. If you do ever lose data, all you need to do is log into your backup system and restore your lost data.
5. Get Help With Compliance
You need to handle a lot of regulations and compliance issues in business today. Consumers won't stand for companies taking shortcuts anymore. The problem is, it can be hard to keep up with everything you need to do.
Being compliant is even more critical when you deal with technology. You'll need to invest a lot of resources for staying up to code. An IT company can help you do that.
If you work with a provider that is experienced in your industry, you can count on them to know all the regulations your business needs to follow. They will audit your business to make sure there are no problems that can get you in trouble. After they find the issues, they can start getting them fixed for you.
6. Find Vendor Support
You work with a lot of hardware and software companies to keep your business running smoothly. Things work well most of the time. However, you can run into problems if something you use breaks.
If you don't have reliable IT support, you're going to spend a lot of time digging through your contacts to figure out who you need to call. Once you find the right person, it's a matter of finding the right questions to ask. If you don't have a background in tech, this can be a complicated process.
Your managed services provider can handle this process for you. They already have relationships with all the prominent vendors in the tech industry. They'll be able to track down someone to fix your problem and get things fixed before you know it.
7. Scale Your IT Team
It's hard to grow a team when your business is unpredictable. Sure, hiring people will save you in the short-term, but then you have to find something for them to do when business calms down.
You'll either need to create new positions for the people who don't have things to do or start laying people off. Either way, it will create frustration for you and your team.
If you use a managed services provider, you can use them to supplement your team during busy times and not need to worry about what to do when work returns to normal.
8. Get Access to Experts
Technology is making its way to every part of business. The problem is, hiring the experts to help your business use this technology isn't cheap.
If you use an IT provider, they can provide you the access to the experts you need. They have done the work of finding the top talent in the field. If you need help with something, all you need to do is reach out to your provider, and they will send the person you need over.
You'll be able to work with people who know big data, A.I., and how to set up remote working capabilities.
Things Get Better When You Outsource IT
Don't underestimate the benefits you'll see when you outsource IT. Working with a professional IT business will help you get the infrastructure you need while being able to focus on your core business. Talk to someone today to figure out what they can do for your business.
If you're looking for more tips that will help your company succeed, go back to our blog and read our latest posts. They will help you figure out ways to take your business to the next level.
Related content from StrategyDriven
https://www.strategydriven.com/wp-content/uploads/To-Outsource-IT-Services-or-Not-8-Reasons-a-Business-Should-Outsource-IT.jpg
857
1200
StrategyDriven
https://www.strategydriven.com/wp-content/uploads/SDELogo5-300x70-300x70.png
StrategyDriven
2019-12-23 16:00:43
2019-12-30 22:47:38
To Outsource IT Services or Not? 8 Reasons a Business Should Outsource IT