Simple Methods to Grow Your Small Business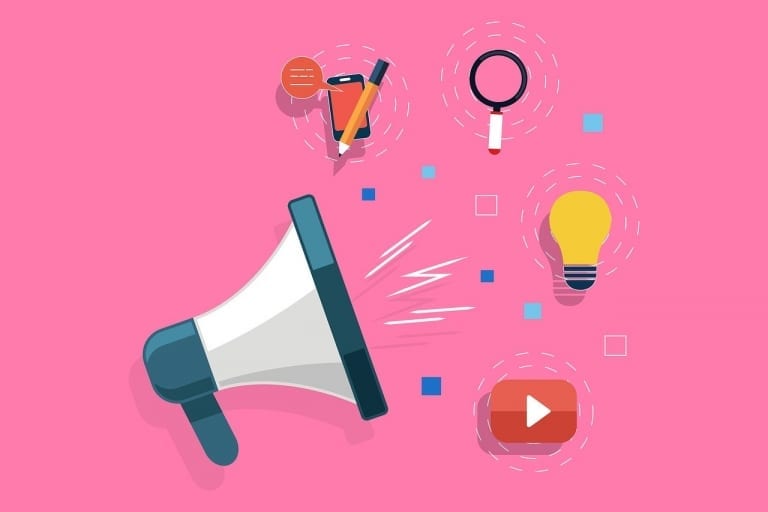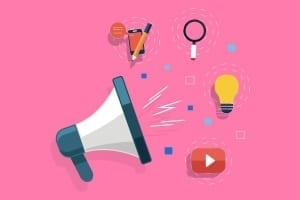 Every entrepreneur aspires to have a business that grows and generates a good profit. Fortunately, with a bit of careful planning, any company has the potential to become successful! To help you achieve success, here are some simple methods to grow your small business fast.
Use a variety of marketing techniques
Marketing plays a key role in business success. When done correctly, marketing campaigns have the power to advertise your products and services to a global audience, drive traffic to your site, and establish you as an authority in your industry. This should lead to increased sales and revenue potential. There are many different marketing strategies available to small businesses. You should aim to experiment with a variety of marketing techniques to find what works best for your business. For instance, try combining techniques like social media marketing with traditional print marketing, such as posters and business cards.
You can easily have printed marketing materials designed by searching for printing services near me online. Make sure you monitor the success of your marketing campaigns closely. That way, you will be able to identify what works well and tailor your future marketing efforts to make them more effective.
Hire a Professional Inbound Marketing Agency
There are several reasons why small businesses should hire an inbound marketing agency. Perhaps the most important reason is that inbound marketing can be highly effective in helping small businesses to generate leads and convert those leads into customers. Inbound marketing is about creating valuable, relevant content that will attract visitors to your website or blog. Once they are there, you need to engage them with compelling calls-to-action so that they take the next step and become leads. Finally, you need to nurture those leads until they are ready to buy from you.
Focus on your employees
Every successful business needs a team of productive, loyal employees. If your employees are dissatisfied in the workplace, then they are going to be far less motivated and committed to your business. This will have an obvious negative impact on your business in terms of productivity and revenue potential. For that reason, it pays to invest in your employees and take steps to boost workplace morale. Some simple ways to achieve this include offering rewards and incentives, holding regular career development meetings, and maintaining a welcoming, supportive atmosphere in the workplace.
You should also make sure that all of your employees have received adequate training and are provided with the correct equipment to enable them to complete their work tasks safely. You can find plenty of great advice on how to boost employee morale within your company.
Look for new opportunities
One of the easiest ways to grow your business is by identifying opportunities to gain new customers and increase sales. For instance, many modern companies are increasing profits by taking their businesses global with the help of international selling platforms like Amazon and Etsy. These marketplaces allow businesses to advertise and sell their products and services to customers all around the world. Many of the platforms offer packages which include order fulfillment and shipping to various countries across the globe. The profits can then be deposited into your business bank account in the local currency.
Expanding your business globally has great potential and can allow you to access a new marketplace and ensure continued growth. However, it should only be attempted after careful planning and plenty of market research. If you're unsure which steps to take, then it may be worth consulting with a global business expert for specialist advice on how to take your company world-wide.
Provide quality customer service
Quality customer service is another crucial element of any successful business. Think about it – people aren't going to come back to your company and spend money if they have a poor experience. Recent research by American Express found that 33 percent of customers will consider switching companies following a single experience of bad customer service. Businesses should also be aware that negative feedback travels extremely fast and far in the modern world, particularly via social media platforms. Even just a few examples of poor customer service can harm a company's reputation and credibility. With this in mind, every business should strive to deliver the highest level of customer service possible. Finding ways to enhance the customer experience can be a reliable way to grow your business and generate more sales. Some simple methods to improve your service include installing customer service technology like chatbots, ensuring that your website is mobile-optimized, and offering customer loyalty programs.
Take the time to get to know your customers and truly understand their needs. You should also make sure that your employees receive sufficient training on how to interact with customers and provide a high-quality level of service.
Final thoughts
Every business owner needs a clear plan in place to help their company grow and reach its short-term and long-term goals. Fortunately, there are plenty of effective strategies and techniques that can be implemented to increase visibility, improve sales, and boost profits. Use the simple methods above to help you grow your small business today!
Related content from StrategyDriven
https://www.strategydriven.com/wp-content/uploads/social-3408791_1280.jpg
853
1280
StrategyDriven
https://www.strategydriven.com/wp-content/uploads/SDELogo5-300x70-300x70.png
StrategyDriven
2020-01-22 08:00:05
2022-06-16 13:19:30
Simple Methods to Grow Your Small Business