Offshore Software Development: Reasons Why Outsourcing Is Beneficial For Startups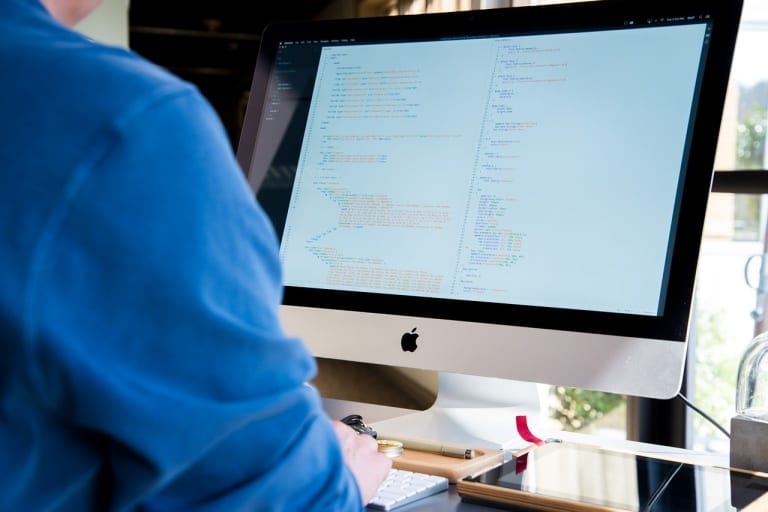 Offshore outsourcing is a popular software development strategy in modern tech. From global corporations to nascent startups, more businesses consider looking for programmers abroad.
As a startup founder, you may be new to outsourcing and wonder why it has been so hyped lately. In this post, we will examine the benefits of choosing offshore mobile application development.
7 Reasons For Startup Owners To Outsource
The impact of outsourcing is especially evident for early-day startups that would otherwise struggle to hire skilled talent or complete their projects. Broadening the talent pool helps you get a fresh perspective on the project, ensure it appeals to international audiences, and, most importantly, cut development costs.
Let's have a closer look at why startup owners should choose offshore application development services by examining their seven most impactful benefits.
1. Lower development costs
The startup field is highly competitive. According to statistics, out of all new businesses, only 10% make it past the early days. There are a lot of external factors you can't control – the worldwide economic landscape, the demand for your service, or a powerful competitor that decided to penetrate the market.
To protect themselves from investments with no return, startup owners look for the cheapest ways to bring the project to the market and validate the idea.
The high potential of outsourcing as a cost-saver has to do with lower labor costs outside main tech hubs – US, EU, UK. Take a look at the average software developer salary in some countries worldwide:
US – $71,000
Germany – $52,600
South Africa – $23,750
Ukraine – $11,000
Data source: Payscale
The difference in salaries between American and Ukrainian developers is astonishing – thus, hiring professionals from regions with a lower median salary allows business owners to afford complex projects under a reasonable budget.
2. Flexibility
Hiring an in-house team is not the fittest strategy for a nascent startup founder – you will have people depending on you and salaries to pay. In case a project was not as successful as you had hoped, you'll have to fire team members – that is definitely not a rewarding experience.
Similarly, if a project takes off unexpectedly and you lack the workforce to maintain it, expanding the team and filling in empty spots will be a time-consuming and expensive process.
Choosing outsourcing spares business owners all staffing trouble. Depending on your budget, ambitions, and the project's performance you can scale the offshore development team up or down in just a couple of hours. Outsourcing teams typically have a pool of developers you can request anytime, without having to spend time on screening, interviewing, and onboarding hires on your own.
3. Higher personal efficiency
Managing a startup team is a full-time job that will not allow focusing on promotion, developing new product concepts, or researching the market. Instead, you will need to troubleshoot corporate misunderstandings, have regular conference calls, fill in tons of paperwork.
Outsourcing helps business owners stay focused on high-priority tasks – be it promotion, product design, or market research. An outsourcing team will be the one to manage the team, deal with taxation papers, and oversee product development.
4. Leveled playground
Small startup owners often struggle as they have to compete against well-oiled teams, with established toolsets, project management, and maintenance frameworks. While a business founder is finding his groove with the team, more experienced competitors build products much faster, maintain them better, are faster and more efficient in client communication.
By outsourcing, you can get experienced developers and project managers on board, while paying a junior developer salary. An offshore mobile application development team typically has years of product development experience, is familiar with the best industry practices and standards. Thus, by choosing to outsource, you decrease the quality gap between you and experienced competitors and ensure high user acceptance rates.
5. International perspective
Other than being a powerful time-and-cost-saver, outsourcing is a reasonable strategic decision for business owners targeting international audiences. By looking for developers abroad, you will be able to get different perspectives on the concept, make sure it resonates with people across the globe, and adopt the best of worldwide software development practices.
Outsourcing gives startup owners a better understanding of whether the product will get traction, which features are necessary according to international developers, and what some ways to market the product abroad will be. As a result, you will be more prepared to promote your product abroad and penetrate new markets.
Conclusion
At the end of the day, startup owners need to be mindful of how they allocate their budget and try to make the most out of every cent. Outsourcing is a lossless way to cut software development costs since you don't compromise the product's core features. Other than that, this model gives you flexibility, freedom, and a possibility to do what you do best, entrusting skilled professionals to handle software and mobile application development.
Related content from StrategyDriven
https://www.strategydriven.com/wp-content/uploads/screen-1839500_1280.jpg
854
1280
StrategyDriven
https://www.strategydriven.com/wp-content/uploads/SDELogo5-300x70-300x70.png
StrategyDriven
2020-03-25 20:00:47
2022-08-03 12:34:51
Offshore Software Development: Reasons Why Outsourcing Is Beneficial For Startups