Marketing Success: 7 Marketing Dos and Don'ts for Start Ups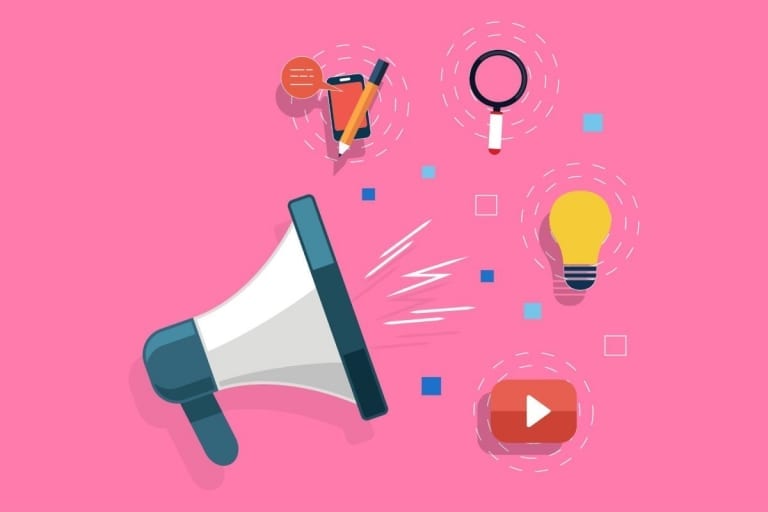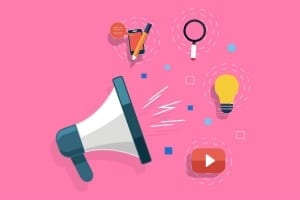 Nine out of ten startups will fail. Having a strong marketing strategy can make or break the successful launch of a business.
Does your startup have the marketing blueprint it needs to make it in 2020? Follow these seven keys to marketing success and avoid mistakes.
Do: Position Your Startup Correctly
A little bit of planning goes a long way for your startup. Positioning your business at the beginning is important for getting started on the right foot. It doesn't have to be difficult.
Write down the problem you are trying to solve and how your company or product can solve it. Include who the product is for and why there is a need for the product. List all the benefits of the product and how your product or company is different from competitors.
Describe your product or company in simplistic terms and avoid buzzwords or jargon. The positioning statement should be easy to read and explain the idea behind your product or company.
The positioning statement is an internal document. No one outside the startup will see it. Proper planning can lead to the top positioning of your product or company in the minds of your ideal consumers.
Don't: Forget About Your Competitors
Now that you have your positioning statement laid out, you should be able to easily identify your competitors. It may have been good advice in the past to focus solely on your own company or product, but these days startups can't afford to forget about their competition.
Keeping an eye on your competition will help you react to market changes before they do. At the very least it will help your startup respond more quickly.
If you can't think of any direct competitors at this time, keep an eye on companies or products with overlapping features or companies who are vying for the same target customer. Do they have an app? Are they offering delivery? What keywords are they using? There is no need to obsess over these details but keep them in mind.
Startups can also learn from their competitor's mistakes. Perhaps a competitor grew too quickly or put out too many variations of the product before the market was ready. By watching the competition a startup can learn valuable information about the market and avoid costly marketing mistakes.
Do: Use Social Media for Marketing Success
Social media is one of the best tools a startup can use for marketing on a budget. Social media has a lot of different uses than just advertising your company or products.
Social media can help your startup with market research. Take a look at your competitor's mentions or what people are saying about existing products and companies. Social media allows you to get inside your potential customer's heads and read the thoughts they put online.
Social media can be a great platform to help you craft your startup's voice. Is your startup's voice laid back, funny, or informational? Experiment with different tones until you find the one that works for your startup and then stick with it.
Don't: Assume You Know Everything
A big marketing mistake lots of startups make is assuming they know everything about the market and what their customers want. Instead, startups should approach the customer and markets with a curious mind.
When was the last time you had a conversation with customers?
Have you ever conducted a focus group?
Do you give customers a chance to provide feedback through surveys?
Reading product reviews online and listening to customer feedback is a great opportunity for startups to hear directly from their customers. Take advantage of these feedback tools and keep an open mind about the feedback you receive.
Do: Use Email Marketing
Email marketing is a cost-effective strategy to include in your marketing work. People who sign up for your startup's email marketing list are already highly engaged with your company and product. This means that it should be easy to make a sale or a repeat sale.
Setting up an email list for your startup should be a priority. Invite people you know to sign up for your email marketing list who may be interested in your company or product. Then ask your friends to share the emails with their friends.
Email marketing can help startups drive revenue through consistent interaction. Email your customers to let them know about sales or discounts and when new products launch. You can also send newsletters with educational information or testimonials from previous customers.
Don't: Forget About Mobile
72.6% of all internet users will access the internet via their smartphones by 2025. That's almost three-quarters of all internet users! Startups in today's world must realize the importance of marketing on mobile and making their websites mobile-friendly.
Perhaps during your customer research, you have learned that your targeted customers like to use a certain app to keep organized or listen to a particular sports podcast. Mobile marketing can help you easily reach these customers.
With more and more people accessing webpages on their smartphone, it's a good idea to optimize your webpage for mobile.
Can the website font be easily read without squinting?
Are the buttons large enough to tap?
Is your website easy to navigate on a mobile device?
Accessing the internet on a mobile device versus a desktop computer is only going to get more popular. By fixing these issues now, your website can achieve top positioning in search engines.
Do: Invest in a Blog
Dedicate a page on your website to a blog for your business. A blog can help your SEO and is indispensable in marketing because it is a platform that you own.
The last thing you want to do is build your entire marketing strategy on social media platforms who are constantly changing their algorithms.
Consistent blogging can also help your startup gain visibility. Think of it as your own social media platform of sorts. Blogging will help connect to your fans and support your business in many ways as it grows.
Marketing Success Is Within Your Reach
We all make mistakes, but not having a solid marketing plan could cost your startup.
Share these seven takeaways with your fellow entrepreneurs and set your startup for marketing success.
Related content from StrategyDriven
https://www.strategydriven.com/wp-content/uploads/Marketing-Success-7-Marketing-Dos-and-Donts-for-Start-Ups.jpeg
800
1200
StrategyDriven
https://www.strategydriven.com/wp-content/uploads/SDELogo5-300x70-300x70.png
StrategyDriven
2020-04-07 08:00:02
2020-04-07 06:41:40
Marketing Success: 7 Marketing Dos and Don'ts for Start Ups