Not Infected But Certainly Affected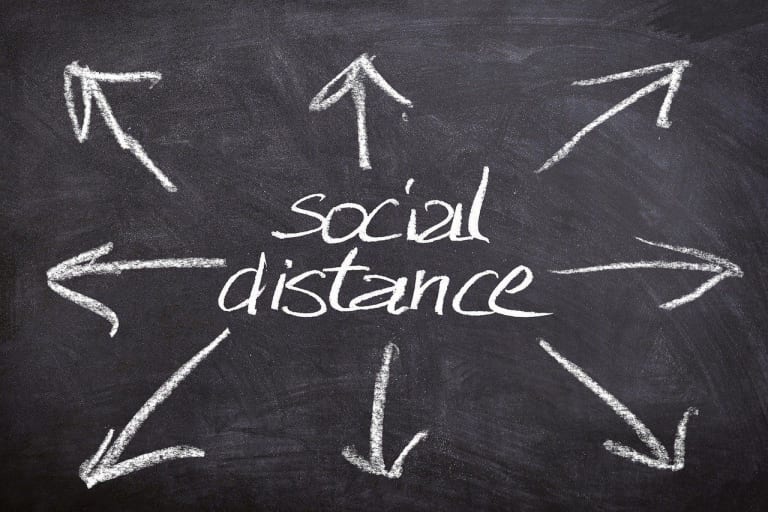 Every time there is an event that captures the attention of practically everyone, I try to look around and consider things. The many people infected with the virus are focused on their health, getting well and keeping their families safe. During any normal flu season, the rest of us would be going about our business and living our lives as usual. This year things are quite different. The virus we are experiencing now has affected all of us.
Even though you may feel physically fine, you are living a very different life. The way we do things and speak has changed dramatically. The word social is taking on a new role in our modern language. Social media is our connection to the rest of the world outside of our homes. Social distancing dictates how we interact with each other in person if you are lucky enough to go out. Social gatherings are a distant memory. We are now more aware of everything and everyone we touch.
Did you ever think it would be more offensive to shake someone's hand then to back away from them in horror? It felt strange at first but now that everyone is doing it, it feels normal. Forget about a hug, if you try that you'll get the same reaction as if you pulled a knife.
Working from home is a new concept for most people. Working in instead of working out at the gym to stay in shape. Even TV personalities are broadcasting from home. We are all becoming internet personalities. Posting our new pastimes on social media to entertain others who have become bored due to their isolation. I saw someone hold up a sign that said, Will work for toilet tissue! Those of us in essential services are still working, but things are very different. No more rush hour, it feels like we are rushing through all of them.
At times of crisis you will also see something you don't always notice. The unlikely heroes who show up to help those who really need it. Even though we are experiencing an economical effect, we have for the most part put the basic need for our health ahead of everything else. Just when you thought the world was becoming more cynical and people more self-absorbed, we show a different side of ourselves. I have never felt so much satisfaction delivering toilet tissue to someone. People are so grateful for the little things. Things they took for granted are more appreciated. We thank those who deliver essentials for us and those who are working hard in the medical field to save lives.
Maybe the loss of human interaction will make us appreciate it much more now. Perhaps the human experience will take the place of material things. We spent so much time wishing our lives away. How many times have you said I need a vacation or I can't wait to get away? We don't often stop to enjoy where we are and who we are with. Now we are so thankful just to be healthy. Your car, your clothes and all your possessions cannot make you happy. Happiness is inside of you, you just need to bring it to the surface. Be happy you are alive and healthy, there are so many who are not. Doing something for someone else is the most fulfilling thing. Even if all you can do is cheer someone up, you are spreading hope and making their day a little better.
When you focus on the little things they add up to big things. Making the best of each day can lead to the best life. Treat negativity like the virus. If someone is full of negative energy and is trying to bring other people down, avoid them. I highly recommend social distancing in those cases. They are highly toxic and contagious and you need to make sure you don't catch it. No matter how bad things are for you remember that there are others who are worse off. Try to make someone feel better about themselves not worse about you. You really want to spread something, spread cheer. Find something positive and build on it. Today's hope makes tomorrow a success. We just may build some new relationships and have something good come out of this. Let the effect of the infection make us better people, the kind of people you wouldn't mind being quarantined with.
---
About the Author
Glenn Greeley is founder of CGI Commercial Cleaning Group headquartered on Long Island, New York. For more information visit www.cleaninggroupinc.com, call 631-669-6033, or email [email protected]
Related content from StrategyDriven
https://www.strategydriven.com/wp-content/uploads/covid-19-4939288_1280.jpg
853
1280
Sharon Kastoriano
https://www.strategydriven.com/wp-content/uploads/SDELogo5-300x70-300x70.png
Sharon Kastoriano
2020-06-04 17:00:46
2020-06-04 14:29:00
Not Infected But Certainly Affected