5 Easy Ways to Make Meetings More Impactful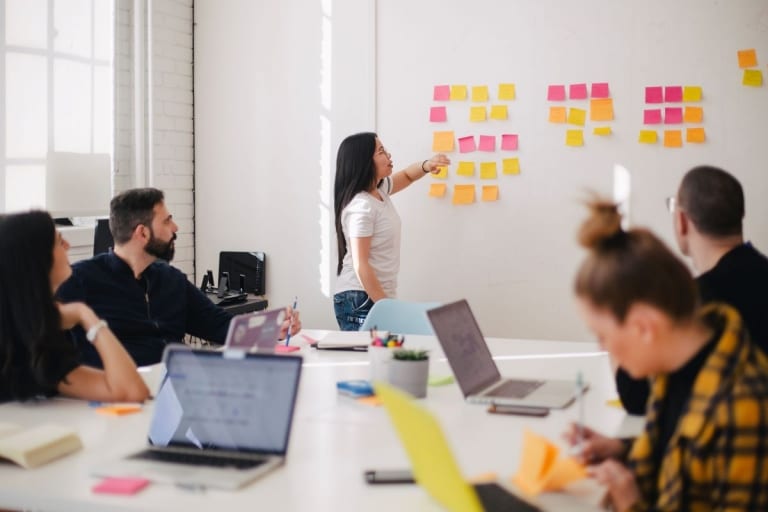 On average, work meetings last anywhere from 31-60 minutes. Theoretically, that means you could either host or attend several of them each day. Unfortunately, all too often, meetings for work end up falling flat. Whether you're talking about improving your brand strategy, covering data and figures, or trying to come up with safer IT solutions, putting together an effective and motivating meeting can be a big challenge for business owners and managers.
It's far too easy for employees to 'tune out' or contribute their own ideas during a traditional meeting setting. When that happens and those meetings are productive, your company loses money. In fact, it's estimated that pointless meetings end up costing businesses billions of dollars each year. But, there are things you can do to make your meetings more effective.
By putting more effort into creating motivating meetings, you can see results from your employees and co-workers, rather than a lack of motivation and inspiration. You don't have to be a great public speaker or try to force any ideas upon anyone. Instead, use some of these strategies in your next meeting to engage your employees, and you're likely to see the results you're hoping for.
1. Make Sure the Meeting is Necessary
If you really want to get your employees on board with meetings, make sure they're absolutely necessary. Far too often, managers and employers hold meetings for things that could be dealt with in more efficient ways. The reality is, more employees would rather get an email about something, or even have a one-on-one conversation rather than attend a long meeting if it doesn't accomplish anything.
Additionally, meaningless meetings waste your own time. Think about all of the other things you could be accomplishing in your day without so many wasteful meetings. How can you tell if holding a meeting is necessary? Ask yourself the following questions:
Do you need input from a specific team in order to move forward?
Is a meeting the best way to reach everyone at once?
Is it a valuable use of everyone's time?
Does it have to be done face-to-face?
If you can answer 'yes' to all of those questions, then it's likely the meeting is necessary. If not, try to find ways to work around it, including emails or quick conversations with a few key people. Not only will you save time, but you can get straight to the source of whatever issue is at hand, rather than having to talk about a variety of other things for 30 minutes in order to get to the point.
2. Send a Schedule Ahead of Time
Being organized for your meeting, even before it starts, will help to keep yourself and your employees on track. By sending out an agenda to those involved in the meeting ahead of time, everyone will know what to expect. They'll be able to prepare themselves for discussion, think about any points they want to bring up, and they'll know that the meeting itself has a purpose and what you're trying to accomplish.
Utilizing powerpoint services can help you to even send out slides or images you plan to share in the meeting, as well. This will help to get everyone thinking ahead, so they can bring their ideas into the meeting. As a result, more creative thinking can flow in a shorter amount of time and you may be able to get through your meetings faster and more efficiently.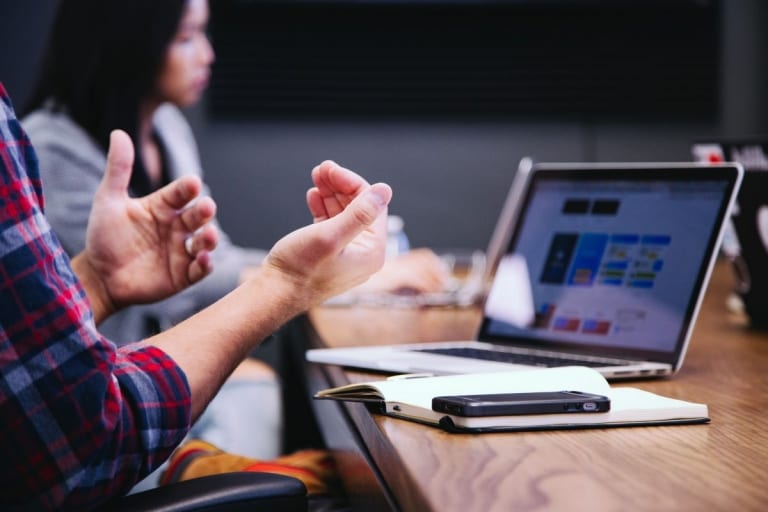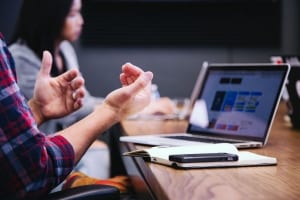 3. Make Sure Everyone is Involved
Effective meetings shouldn't just consist of one person talking or explaining everything. While you can start with a presentation and talk about what you're trying to accomplish, meetings are meant to be collaborative. After all, if you want to be the one doing all the talking and explaining, you could just as easily send out an email.
So, make sure you get everyone involved as a participant in the meeting. This can be especially helpful for people who don't often speak up or bring up their own ideas. They might have something great simmering under the surface. When you make it known that everyone has to participate and contribute something, they're more likely to finally come forward with those ideas.
Plus, when everyone gets a chance to participate in a meeting, they're more likely to feel as though it was productive and not a waste of time. People appreciate having their voices heard, and it can certainly change their perspective on whether something was worth it.
4. Give Specific Tasks
Meetings should end with an action plan in place. Workload delegation is extremely important, not only to help prevent burnout but to make sure the people with the right skills and strengths are handling the right tasks.
By the time the meeting is over, your plan of action should include a specific task for everyone who attended. Decide who is in charge of each task, how long that task will take, and what it will consist of. When people are able to leave a meeting feeling as though they have something to accomplish because of it, they're less likely to feel as though it was a waste of time.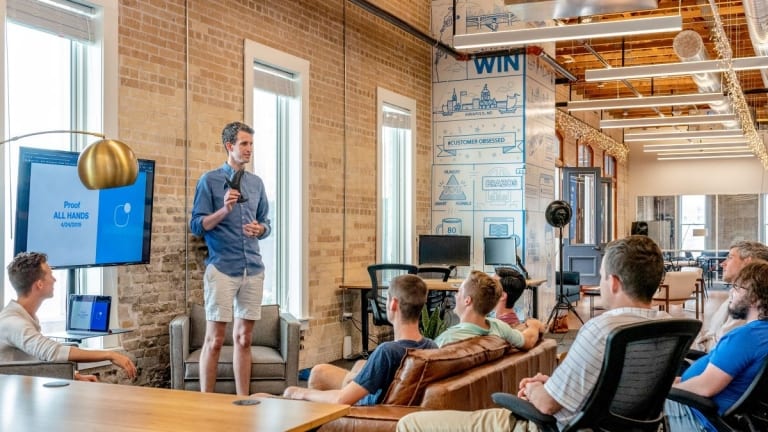 5. Follow Up
Don't let a meeting on one specific subject just fall away. Follow-up with the people in attendance. Have deadlines in place for the tasks they were assigned, and check-in with them regularly to make sure everything is on track. Again, this will help them to know that the things you talked about within the meeting were worthwhile, and the work they're putting in on their assigned job is actually important.
Meetings can be useful when they are held for the right reasons and you go through them the right way. If you truly want your work meetings to be more effective, keep some of these tips in mind. When meetings are held the right way, you can motivate your employees and make them understand that meetings can be important, rather than just a waste of time and money for everyone involved.
Related content from StrategyDriven
https://www.strategydriven.com/wp-content/uploads/you-x-ventures-Oalh2MojUuk-unsplash-1.jpg
800
1200
StrategyDriven
https://www.strategydriven.com/wp-content/uploads/SDELogo5-300x70-300x70.png
StrategyDriven
2020-06-04 18:00:34
2020-06-04 14:42:29
5 Easy Ways to Make Meetings More Impactful