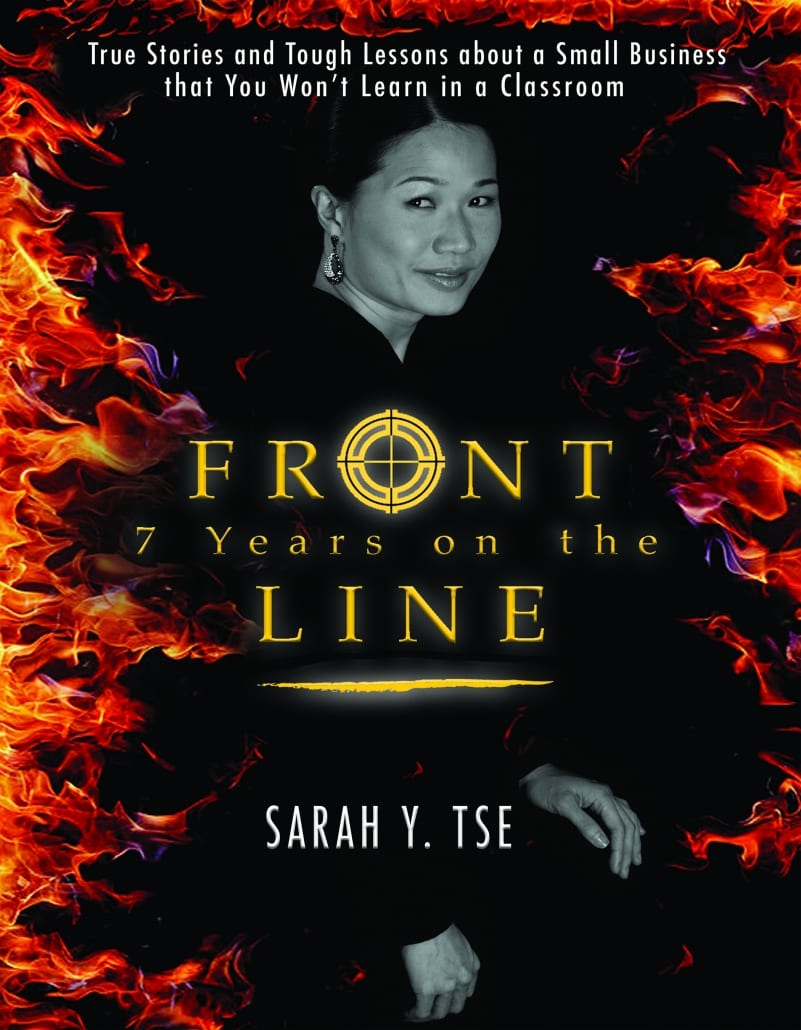 What motivates you in your business? What do you strive to accomplish? Answers to these pivotal questions reflect the character and personality of the business owner. As a woman of Asian ethnicity, an immigrant, in a highly competitive, male-dominated printing and publishing field, my answers rose to the surface after receiving discriminatory and stereotypical mistreatment while on the job. Instead of defeat and victimization leaching and sucking the life out of me, I chose to rise above. Discrimination motivated me and I pushed harder, worked tirelessly, looked past boundaries, dug into my creativity, and became a top salesperson in the first company, and opened a business in the printing/publishing field with my specific niche some years later.
I left that traditional printing company to start my own printing business TSE Worldwide Press, Inc., and in that process, realized as an entrepreneur I had to reinvent myself. My beginning in printing coffee-table style books of the highest quality caliber stood above my competitors in the field. My ability for meticulous precision, to spot issues and correct them quickly and before printing, gave me the business edge.
Entrepreneurship excites and invigorates me. As a graphic artist, to create products and services with ingenuity starting from zero to completion thrills me and makes me more than satisfied to have left the "traditional" behind. The ability to take a client's dream, an image in their heads, and fashion it into a completed product while solving problems along the way, makes my life work fulfilling! I knew I had struck gold when my products sold out repeatedly, and my customers kept reordering. Their feedback crucially contributes to my achievements. Customer feedback should be carefully listened to and learned from. This may make or break your business.
However wonderful operating my business may be, there are times in which I am left wondering what had I done wrong. Jumping feet first into this opportunity, I felt like I would drown. The fear of the unknown, lack of experience, lack of strength caused problems at the beginning. I suffered huge losses from not knowing how to handle dishonest customers. The difficult realization that "honest" customers turned into "dishonest" customers, those who took advantage of my naivetés and trustworthiness, eventually toughened me up. I learned to listen to my gut, which would warn me, and to advisers, friends, family, business associates who gave input into my life. I constructed guidelines, terms, procedures to protect my company and myself, and became increasingly selective of customers. I also made the same choices for hiring employees. Not only did these steps accelerate my business, they accelerated my personal growth. In addition, I learned to stop and take a break, and implement self-care. The temptation to overwork increases as passion increases, but soon you find yourself burnt out. Solve the question, where do I want to go? Find a mentor or two who will guide and give input into your life. On my website, I include tips for new business professionals looking for guidance.
Today, my definition of success focuses on helping others succeed. The joy I receive when my happy, satisfied, and financially successful customers see their dream project become reality compares to no other. Furthermore, it is extremely rewarding when my staff members and employees excel under my mentorship. Corporately, as a group, we contribute a section of our revenue to charity in giving back to the community which supports us. These define success for me.
My advice to new entrepreneurs: find a passion, a trade, that you genuinely enjoy and that does not feel like work. Think of something that you absolutely love to do and make a product out of it. Ask for input about your ideas from family, friends, people who know you well in business and as acquaintances, to obtain an objective perspective. If you are a female entrepreneur, take any negativity and obstacles thrown at you and use them as opportunities to improve yourself. Those who doubt you now will one day respect and trust you. If they do not in the future, put them aside for they are not worth your time or energy.
---
About the Author

Sarah Y. Tse is founder and CEO of United Yearbook Company and co-founder and CEO of TSE Worldwide Press. Her new book is 7 Years on the Front Line : True Stories and Tough Lessons about a Small Business that You Won't Learn in a Classroom
.
For more information, please visit www.sarahytse.com or www.tseworldwidepress.com.
FREE related content from StrategyDriven
https://www.strategydriven.com/wp-content/uploads/book-jacket-7-Years-on-the-Front-Line-scaled.jpg
2560
1991
StrategyDriven
https://www.strategydriven.com/wp-content/uploads/SDELogo5-300x70-300x70.png
StrategyDriven
2020-08-29 16:00:03
2020-08-29 16:37:03
What Motivates You In Your Business?