How to Become a Successful Entrepreneur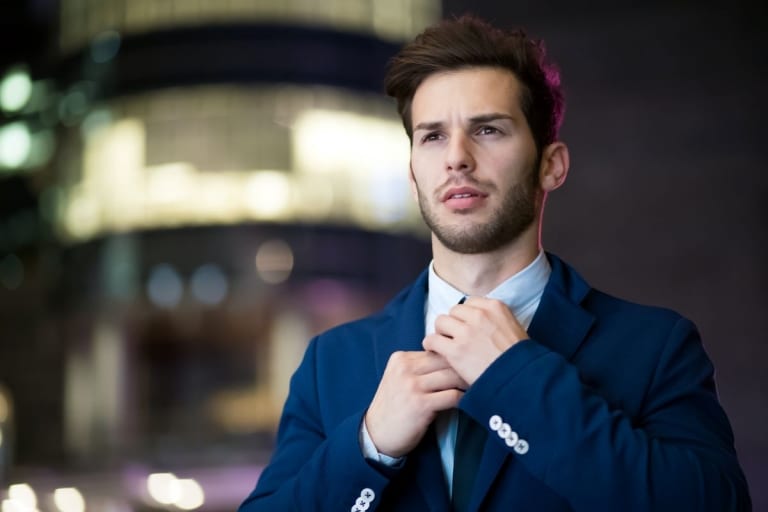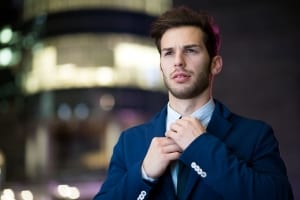 Starting your own business may be on your bucket list, but any entrepreneur would confess that it is no easy task. Although you may have ambitions to work for yourself and be your own boss, it can be extremely difficult to manage if you've had no prior experience in the business world. Being an entrepreneur is a 24-hour job and extremely demanding on your time in the early days; however, there are many benefits of becoming an entrepreneur that makes the hard effort worthwhile.
In this guide, we're going to explore a few helpful pointers to make a note of how to become a successful entrepreneur.
1. Don't take 'no' for an answer
Business people need to be tough-skinned to deal with the ruthless nature of the business world. In the early days, you're likely to experience many unexpected setbacks. However, this is completely normal and is something you'll have to tackle to achieve success. If your first plan of action doesn't succeed, aim to find an alternate route to give your business the best chance of taking off. The fear of failure is what holds many entrepreneurs back from pushing forwards. However, you must visualize disappointment as a constructive experience for future growth.
2. Stay ambitious
Even when your business plan works in your favor, you should never stop pushing to keep achieving. The most successful entrepreneurs are always seeking their next challenge to beat their competition and make a greater profit. You should have the desire to work hard to create a better experience for your clients and customers and keep learning to improve your knowledge and skills in your industry. It is the moment you start to allow contentment to take over that you'll get left behind. In this case, you must aim to keep up to date with the trends and adjust to new approaches for your business to go from strength to strength.
3. Be savvy with profits and investments
As an entrepreneur, you have the choice of drawing profits from your business, but if you don't do it the right way, you could find yourself with a problem. Many entrepreneurs make the mistake of paying themselves a large salary in the early days of the business, but taxes can significantly deplete your income. In this case, you need to be savvy about how to draw profits from your business without losing money that could be better spent elsewhere.
It would also be in your best interest to keep re-investing to futureproof your business and enhance future growth. There are many ways you can invest in your company, such as improving your products and services, enhancing marketing efforts, or even hiring a coach to train your employees on new methods or practices.
4. Develop long-term business relationships
It is important to note that business relationships are part and parcel of what makes your business successful. However, this is all down to your skills as an entrepreneur. Clients and customers are always more inclined to deal with businesses they can trust. Therefore, if you have the ambition of acquiring repeat custom, you must be able to develop relationships to ensure long-term success. Most entrepreneurs would acknowledge that it is far more beneficial and easier to obtain repeat custom than seek brand new customers.
5. Plan your finances
Upon starting in business, you need to ensure that you have thought carefully about how you're going to manage your finances. Many entrepreneurs make the mistake of spending money carelessly, without considering whether the decisions made are rational. Planning your finances would be in your best interests at the very beginning to ensure you don't fall into economic difficulty. If you need assistance planning your finances, you could contemplate hiring a financial advisor or accountant to manage your business budgeting on your behalf.
6. Don't dismiss complaints
While you may not want to hear negative comments about your business, it would be advisable that you aim to take negativity on the chin to understand your business's weaknesses. When your customers are informing you that something isn't right, don't be afraid to listen. After all, without your clients or customers, your business is non-existent. Treat customer feedback with dignity and apologize profusely for their bad experience. After all, who better has a clear grasp of what they need and want than your customers, so never undermine their viewpoints.
Bearing in mind all of these points above will see you experiencing a successful business venture – try it for yourself.
Related content from StrategyDriven
https://www.strategydriven.com/wp-content/uploads/pexels-minervastudio-2897883.jpg
800
1200
StrategyDriven
https://www.strategydriven.com/wp-content/uploads/SDELogo5-300x70-300x70.png
StrategyDriven
2020-09-07 16:00:41
2020-11-19 05:37:40
How to Become a Successful Entrepreneur