Cleaning During The Pandemic: What Is The New Normal In Cleaning Your Business Spaces?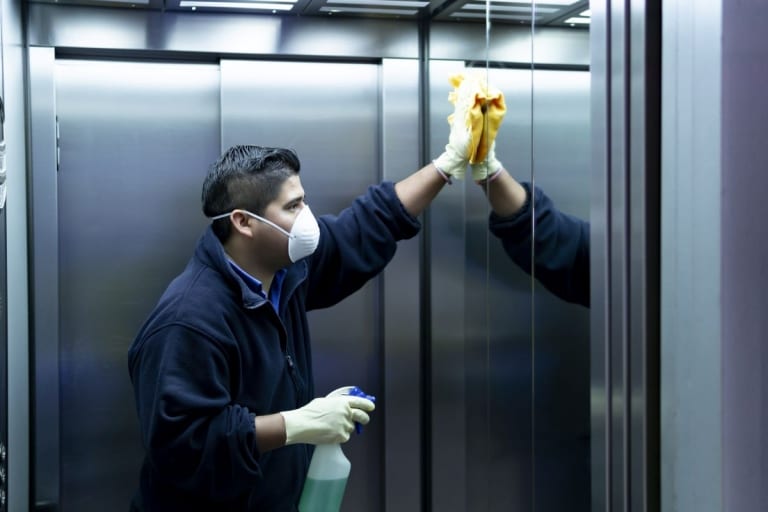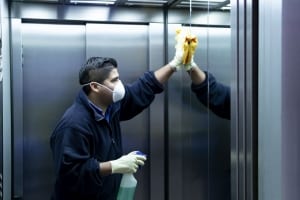 As much as we like to think that our offices are clean, many are not. Some are just so dirty that they can cause sickness and disease, which is dangerous as the novel coronavirus or COVID-19 is still rampant. So, how do business owners keep up with the new normal, given the safety and health protocols in place by the government?
Learn what's the new normal in cleaning business spaces by reading below.
What Is The New Normal?
The new normal is not new to the human race anymore. With crises arising ever since humans existed, they've brought drastic changes to the overall routine, economy, lifestyle, and even culture and traditions worldwide.
During the COVID-19 pandemic, the new normal means significant changes in how people communicate, work, and even clean business spaces. It involves implementing stricter safety and health protocols such as social distancing or maintaining at least a distance of six feet away from other people to avoid transmitting the virus.
Cleaning During The Pandemic
Now that you know the meaning of the new normal, it's time to know the things you should know when cleaning your business spaces during the new normal.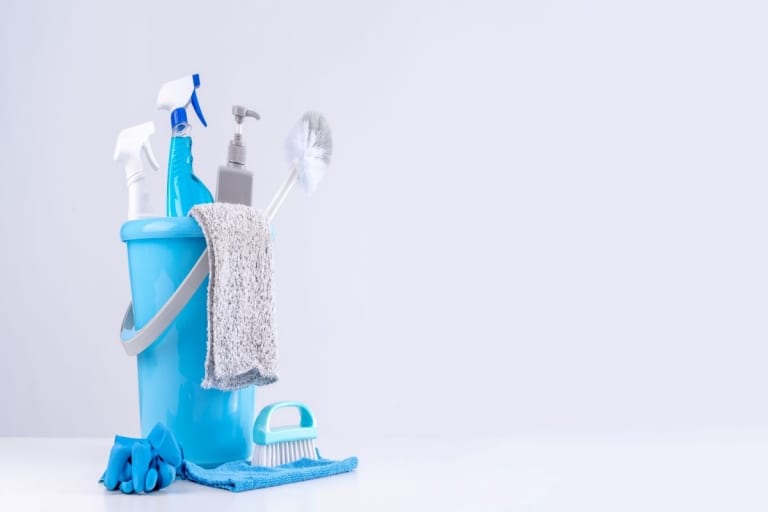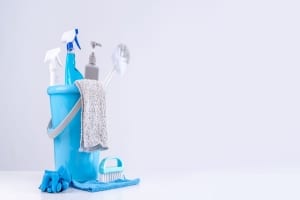 1.Wash Hands And Wear Gloves Before Cleaning
Many people don't think about this, but there are plenty of germs and bacteria on their hands when they're doing their work. When it comes to office & commercial cleaning, wearing gloves and face masks is now highly recommended. This is now the art of the new normal when cleaning business spaces.
When wearing safety gloves, it's important to remember that they're meant to protect the wearer against exposure to chemicals or toxins in the environment. Gloves should be worn while touching liquids in the same way as if they were on the part of the body. It's important to make sure that you don't accidentally inhale them because the liquid can get trapped in your mouth, which can cause serious illnesses.
2. Disinfect Your Business Spaces
Disinfecting is not all about putting chemicals onto surfaces. You need to understand that the more times you can remove germs from your office, the better off you'll be because the more likely you are to prevent an outbreak.
To make sure that you and your employees are safe, learning how to disinfect offices is a good thing to do. If you want to try something else, there's always the option of hiring a professional to disinfect your office.
Here are some disinfection tips you can try:
Disinfect the office using a steam cleaner: If you want to know how to disinfect offices, there are several different methods. One thing that you can try is a steam cleaner.
Use bleach: Another great method that'll help you learn how to disinfect offices is through bleach, which is easy to use and affordable. Many people like bleach because it can kill any viruses that come into contact with it.
Use hydrogen peroxide and vinegar: There are other ways to learn how to disinfect offices. One of these is by using hydrogen peroxide and vinegar. These are both great because they're both easy to use and inexpensive.
3. Keep Everything Clean and Sanitized
The key to effectively disinfect your office during this pandemic is to keep everything clean and remove different things that may cause germs to spread. For instance, if you have many surfaces in your office that are hard and flat, make sure that you wear gloves when you wipe them down.
Make sure that you sanitize things around the restroom and the kitchen counter, too. Again, don't forget to sanitize your handkerchiefs and towels as well.
4. Maintain Social Distancing
Even during commercial cleaning, cleaners are advised to maintain social distancing. Because of the nature of the novel coronavirus, keeping a safe distance will help isolate the virus and prevent the disease to spread.
5. Frequent Scheduled Cleaning
As you probably noticed, cleaning is now more frequently done than ever, which is now an essential aspect of the new normal.
Every room, cubicle, corner, and space used in the business establishment must be disinfected before and after use. The government has mandated routine cleaning in compliance with the quarantine and health protocols.
Conclusion
Be sure that you change your office surfaces frequently and clean them thoroughly. Keep things clean and sanitized at all times as well. And, if you really can't avoid germs, then it's always a good idea to take steps to prevent them from spreading from your desktops, toilets, kitchen surfaces, and other places around your office.
Learning how to disinfect offices is a great thing to do because it'll keep you and your employees safe from the outbreak.
Related content from StrategyDriven
https://www.strategydriven.com/wp-content/uploads/AdobeStock_334980484.jpeg
800
1200
StrategyDriven
https://www.strategydriven.com/wp-content/uploads/SDELogo5-300x70-300x70.png
StrategyDriven
2020-09-28 08:00:16
2021-02-09 19:38:38
Cleaning During The Pandemic: What Is The New Normal In Cleaning Your Business Spaces?