How To Become Successful In The Fashion Industry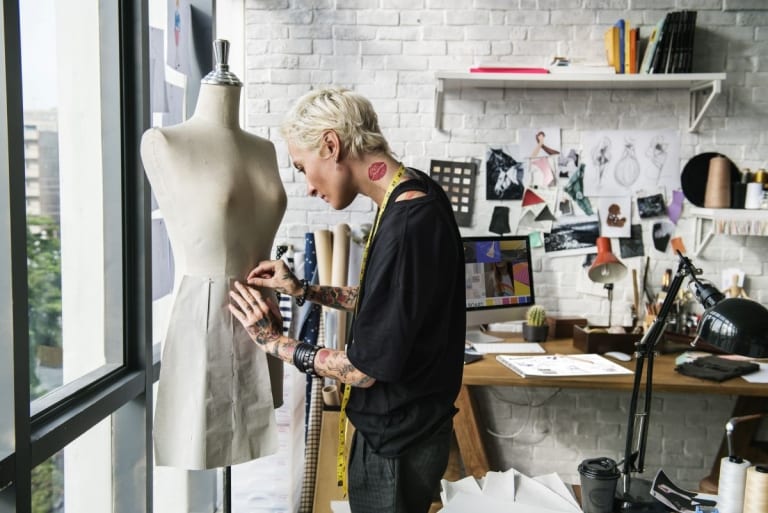 Regardless if you're launching a clothing brand or you want to make your fashion business known globally, there are various ways on how to be successful in the fashion industry.
While it's helpful to have a little experience, it's easy to learn about fashion as you go using online resources, books or classes. What you need is a thoughtful business plan and some brilliant marketing ideas for your fashion company to take the first step on that path of success.
Below are some of the ways to become successful in the fashion industry:
1. Create A Recognizable And Strong Brand Identity
If you don't have any clue on how to create a brand identity, there are many ways to find out how. For starters, you can check out a podcast about marketing. You can research online, or seek the help of a professional. Like any business, you would want to stand out from others in a distinct way. In order for your brand to do well and be unique, determine what concepts, ideas or actions represent your brand and make it different from your competitors'.
For instance, you may only sell dresses that fit a certain style or look, or maybe all your clothing is made sustainably. In that case, you will want to create a unique logo to illustrate what your brand is all about. It should incorporate certain elements to relate what it is you're offering.
2. Think Of Your Niche
In the fashion industry, it's always important to stand out if you want to become successful. The primary goal, then, is to know your niche and establish your identity on that.
It's also better to be a master of a certain niche than focusing on multiple ones. In this way, you'll recognize if you do one thing well instead of trying to please your audience by creating or designing a lot of products.
For instance, if you offer bridal wear, never try offering swimsuits. Also, if your passion is women's shoes and accessories, don't include non-related things in your line, like items for babies. Just focus on your niche and seek to be recognized in that first before you expand.
3. Build A Network
Building a network is easier said than done. You really have to work hard for it. A successful business strategy means checking in with your customers, connections or followers. Drop them a line or a text saying hello. Ask for their input. Keep them posted on your business.
A lot of brands accomplish this by connecting with their customers on a regular basis via social media or blogs. Your willingness to build a long-lasting and honest relationship is what builds a good network around the fashion industry.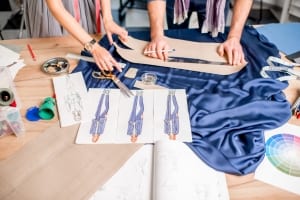 4. Take Advantage Of Social Media For Promotion
Make an account in social media platforms, like Instagram, to post photos and captions of your clothing items. Then, don't forget to use hashtags to get all of your posts seen by your audience. While Instagram is most helpful in promoting fashion brands, other social media platforms such as Twitter, YouTube, and Facebook may help you reach a bigger audience.
If possible, try to post daily in order to offer lots of content, and stay consistent. Keep your accounts professional and updated. That includes your contact details on your professional website.
5. Listen To Feedback
Whether it's from your staff or customers, it's critical to take feedback into consideration. This will enable you to make some helpful improvements, thus making your brand better and more successful. Constructive feedback helps you determine which changes you can apply to your business in order to provide the best possible fashion items for your customers.
Moreover, if people are unsatisfied, or if they offer you advice on how to make your brand better, make sure to take note of it so you may refer back to them later.
6. Dress For Success
Appropriate attire and good grooming are crucial in the fashion industry. It's your look that reflects your exceptional professional abilities. It has been noted that those who have been successful in the fashion industry dress to further their brand. They emulate the styles that their clients desire in both appearance and value. Whether it's their shoes, or handbags, or accessories, moguls in the fashion industry dress for success.
7. Stay Updated With The Trends
Individuals who are passionate about what they do continuously advance by understanding the current trends in which their target audience is interested. You may do this by subscribing to fashion magazines, checking fashion social media influencers, and reading fashion articles online.
The formula to success in the fashion industry is a combination of flowing with the trends while keeping it unique for your customers. Comfort, style, elegance, and functionality are all vitally important with regards to fashion. Each of these elements can come and go with the latest trend. To be successful, there's a balance that needs to be met between your core value and what the next craze is in society.
Conclusion
Whether you're starting your own fashion brand or attempting to be perched at the top of the fashion industry, the competition can be tough. Just like with any trade, it's sometimes hard to establish your brand because the fashion industry is filled with creative and like-minded individuals. But regardless of your niche or experience, it's always possible to be successful in this industry. All you have to do is to work hard and believe in your passion.
Related content from StrategyDriven
https://www.strategydriven.com/wp-content/uploads/AdobeStock_162970167.jpeg
801
1200
StrategyDriven
https://www.strategydriven.com/wp-content/uploads/SDELogo5-300x70-300x70.png
StrategyDriven
2020-10-06 09:00:59
2020-10-06 02:10:41
How To Become Successful In The Fashion Industry