How To Create A Positive Culture In The Workplace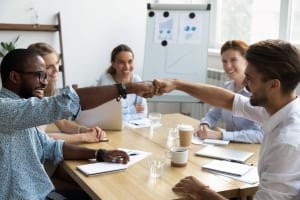 Successful leaders never overlook the importance of establishing a set of core values and following positive culture within their organizations. Company culture is defined as a set of values, goals, practices, and attitudes that characterize the organization.
Culture is reflected through customer relations, employee engagement, and the types of people you want to hire for open positions. It naturally forms within the organization, as reflected by its leaders and employees.
Importance Of Having A Positive Culture In The Company
Here are other reasons why a positive culture is important in any organization:
1.It Decreases Employee Health Expenditure
A study by the American Psychological Association shows that about USD$550 million are lost each year due to employee's workplace stress. Workplace stress has been linked to several health problems like cardiovascular diseases and metabolic syndromes. A positive workplace culture ensures that employees are happy, healthy, and able to deal with stress more productively.
2. It Eliminates The Culture Of Fear
Building a business with an environment and culture of fear causes employee disengagement. Employee disengagement is costly because it leads to higher absenteeism rates, more workplace-related accidents, and more errors and defects in their output. A positive workplace culture is critical in increasing employee productivity because it drives employees to trust their bosses and work hard to perform well.
3. It Promotes Loyalty
A strong and positive workplace culture also decreases turnovers and improves employee engagement. Employee turnover is costly because it increases the expenses related to recruiting and training. Expertise loss will also decrease productivity.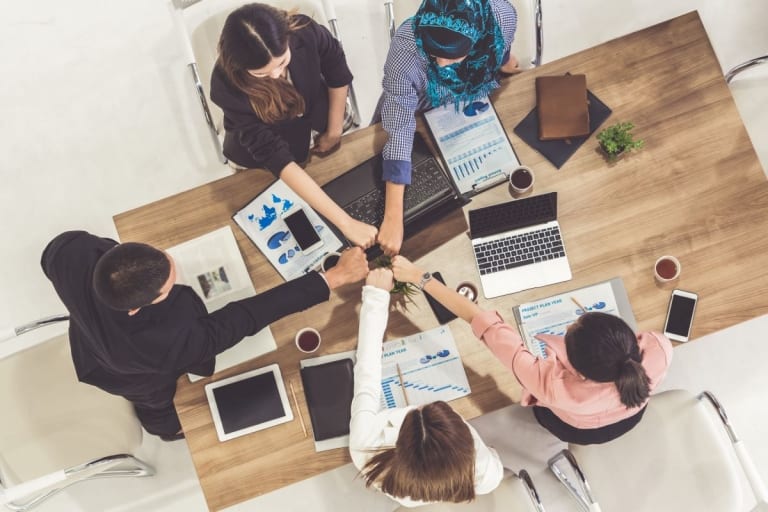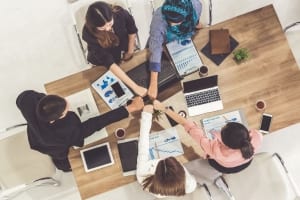 How To Establish And Maintain A Positive Environment Within The Organization
To create a strong workplace culture, leaders must be intentional in establishing and applying core values and culture initiatives. As a leader, how can you start fostering a positive attitude and culture within the organization?
Here are some steps you should take:
1. Have Good Interpersonal Skills
When you show employees that you operate from a set of values based on interpersonal skills, your employees will follow suit. Good leaders show empathy, kindness, and respect for their employees. Companies search for executives who have this set of skills because they know how critical it is to build a positive workplace culture.
A good leader goes out of their way to help and mentor those employees who they think are struggling with work. Leaders who have good interpersonal skills demonstrate compassion towards these employees to foster their resilience and encourage them to perform better.
Firms like M&A Search help organizations find the best executives and leaders who can help establish this culture. Hiring the right team leader is critical in establishing healthy work climates for the employees. When this is overlooked, employees will feel fear and resentment towards the organization and reduce their productivity.
2. Set Clear Goals
Having clear goals guides individual performance as employees will feel empowered to contribute to achieving them. Besides that, emphasizing your KPIs (key performance indicators) will cultivate a sense of professional purpose for your employees, becoming the source of their motivation to work. Talking with your team regarding departmental goals will encourage collaboration among team members as well.
3. Encourage Them To Provide Feedback
Employees should be given an avenue to express their thoughts without worrying that the management will take it negatively. As the organization leader, you should take this as an opportunity to improve yourself or the strategies you are all working on to achieve organization's goals. Listening to their feedback and suggestions will help employees feel empowered and respected as well.
4. Recognize Those Who Do Well
Recognizing and awarding employees who achieved outstanding results or who show initiative and innovation at work is critical in keeping them motivated to continue the good work. It also encourages other employees to do better because they know that the organization sees their hard work. Giving out awards fosters a culture of friendly competition that leads to higher productivity and improved employee performance.
5. Protect Your Employees' Rights
It's important to give employees a safe avenue to report incidents in the workplace. Organizations have the responsibility to maintain a healthy and safe working environment for their employees. When an employee feels they were harassed or bullied, they should talk to human resource or their leader about the incident.
Organizations should act on these reports by initiating an investigation to provide fairness to both parties. Once it's proven that an employee's rights were stepped on, leaders should be firm in giving sanctions. Having zero tolerance for abuse, harassment, and bullying makes your employees trust the organization.
Summary
A positive culture in the workplace increases positive emotions among your employees and improves their well-being. This, in turn, helps improve their relationship with others, amplifies their abilities, and encourages creativity. Aside from that, establishing a positive culture impacts how work gets done in the company. Organizations tend to achieve significantly higher effectiveness levels, which include customer satisfaction, process productivity, financial performance, and employee engagement.
Related content from StrategyDriven
https://www.strategydriven.com/wp-content/uploads/AdobeStock_238075085-cc.jpeg
800
1200
StrategyDriven
https://www.strategydriven.com/wp-content/uploads/SDELogo5-300x70-300x70.png
StrategyDriven
2020-10-06 08:00:46
2020-10-06 01:59:19
How To Create A Positive Culture In The Workplace