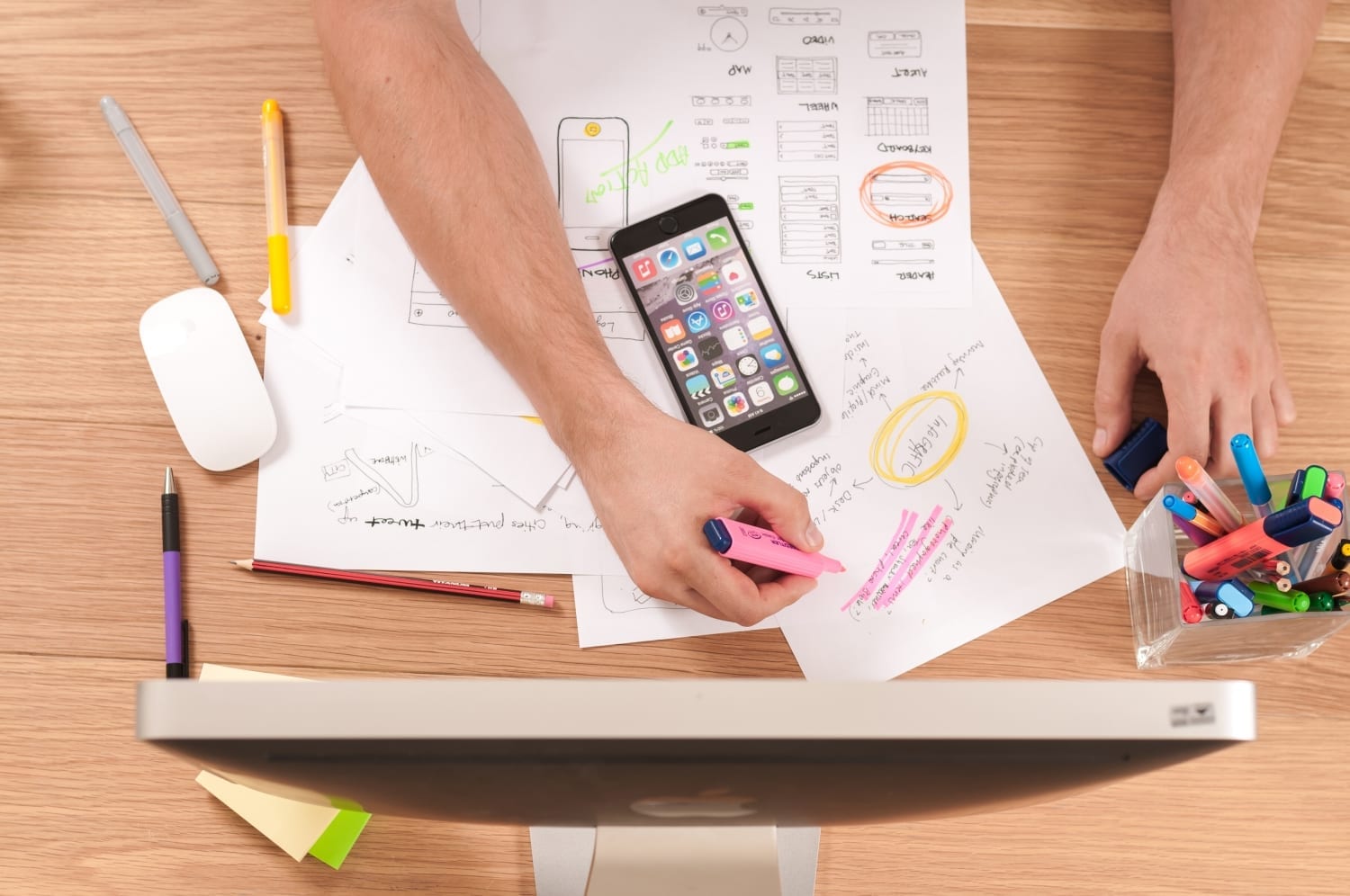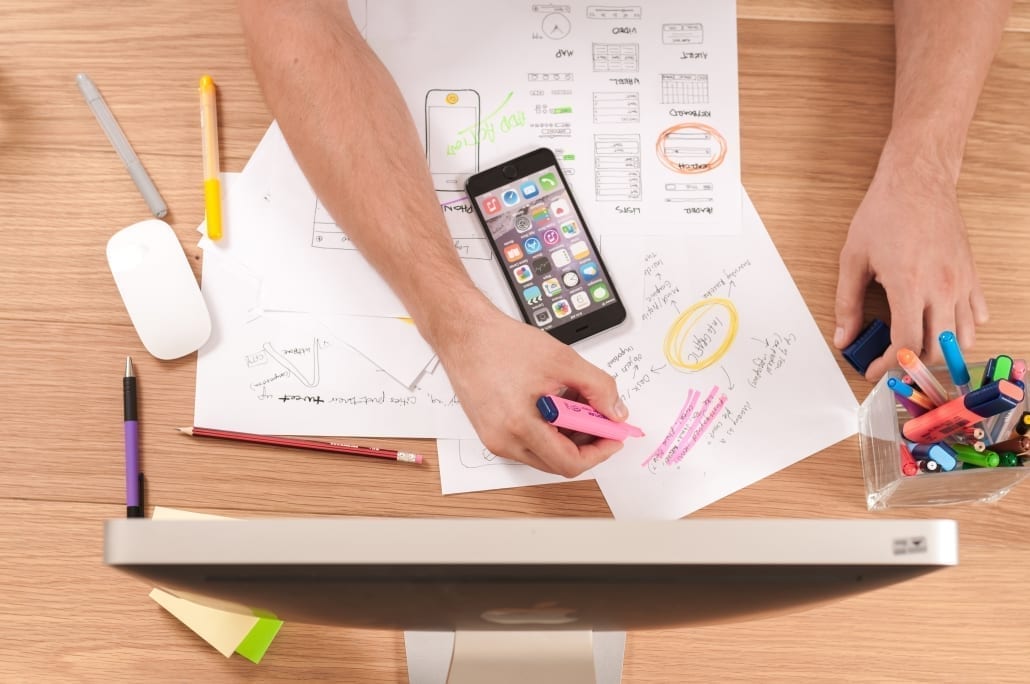 Before opening the doors to your new business, you need to make sure you have a plan of action and a set of goals in place. If you don't have an end game in mind, you're going to have a disorganized, chaotic mess of a business.
Write a Mission Statement
This sounds like a piece of cake, but this is instrumental to defining what your business is all about. It needs to be crafted in a way that is clear and conscise to the readers. This is your way of showing your customers what you are trying to achieve in this business. Your guiding values will be outlined to show how business decisions are being made. Without having this vision, your company will run the risk of becoming distracted and having the train steer off of the tracks.
Creating a Strategy Plan
As StrategyDriven discusses on their website, "Not only does a compelling, well executed strategy align individuals to a common purpose, it ensures that purpose best serves the company's mission." The key message in there is having a group of individuals all on the same page with a common purpose. Everyone knows the company's goal. This company provides an array of online tools to help businesses develop a strategy plan and how to properly implement them.
Your company's strategy plan can be written with long term expectations or short term expectations. This plan should identify the steps needed to achieve the company's mission. It is probably in the best interest of the business to write short term expectations with such a fast, evolving world. Things change constantly, so it is important to plan for the short term to lead to longer term success.
Strategic Implementation
You have your strategy plan in place, so now what? It is time to carefully implement your strategic plan. This is where you define "how" the strategic plan will be implemented and "who" will be responsible for implementing it. It is key that people have clearly defined roles at this stage of the process.
In Essential Steps to a Successful Strategy Implementation Process, they identify the key basic activities needed to implement your strategy.
Establishment of annual objectives
Fomulation of polices for execution of strategies
Allocation of resources
Actual performance of tasks and activities
Leading and controlling the performance of activities or tactics in various levels of the organization
The entire team of staff members are needed for these activites to be successfully implemented. From senior management to the general management team, everyone needs to be on the same page to begin this implementation.
Allocation of Resources
Of course, it goes without saying that money is needed to begin any successful business. In your strategic plan, it is essential to determine the amount of resources that will be needed to follow through on your objectives. Money may need to be allocated for resources such as document scanning, computers, staff, and understanding if you financially will have enough time to see the implementation all the way through. The worst thing that can happen if that you run out of money before your business can really pick up any momentum. This is something that needs to be clearly defined and studied in your action plan.
Structuring Your Business
Establishing a clear cut chain of command is essential for your business. People need to know their responsibilities and who they are to report to. You don't want to have your employees confused as to who is responsible for what. It also needs to be stated the importance of clear and open lines of communication. Everyone from the top to the bottom should feel comfortable speaking to someone about a problem or any questions they may have. This will help to facilitate the flow of your strategy plan.
Creating a Great Working Environment
One thing that seems to get overlooked when starting a new business is understanding the importance of establishing a strong work culture. You want your employees to enjoy coming to work every day and helping to positively spread the message of your company. A cohesive unit all working towards a common goal will lead to ultimate success. But, as a business owner, you should be establishing your business culture from day one. There should be incentives for employees as well as sanctions for any mistakes that happen. People should know what they are accountable for and feel comfortable to speak with anyone if they have any concerns. The cultural expectations should be followed by every member of the business.
Businesses should have programs in place to support employees. The proper training needs to be implemented from day one. There should be a training program for all new employees before ever starting the job. This is where you can clearly establish your policies and show off the culture that you've created in your business.
Employees and customers should also be able to comfortably provide feedback to help improve the organization. Knowing ahead of time that mistakes can happen and having plans in place to help fix the mistakes should also be established.
In Conclusion
Starting up a business is a huge endeavor. But, knowing the importance of having a full action plan in place before ever starting your business is the first step to success moving forward. Don't be afraid to let your guard down and ask for help from experienced companies that provide the business support that you need. It just makes perfect sense to communicate with companies that have found success and create a similar model to theirs. Utilize the many online business consulting firms available and create a business that others will consider to be a model business in the future.
Related content from StrategyDriven
https://www.strategydriven.com/wp-content/uploads/william-iven-19843-unsplash-1.jpg
2785
4193
StrategyDriven
https://www.strategydriven.com/wp-content/uploads/SDELogo5-300x70-300x70.png
StrategyDriven
2019-05-14 08:17:33
2019-05-16 19:20:29
Key Steps To A Successful Business Strategy