How to Start Up Your Own Business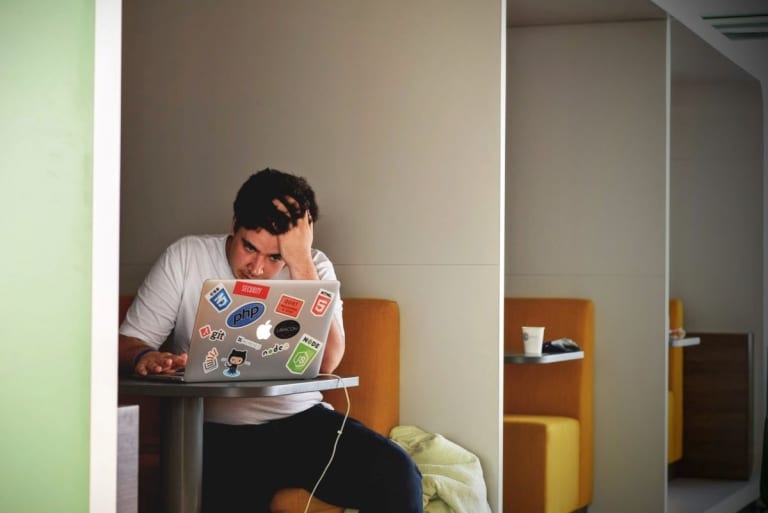 What an exciting time for you! You have decided to start up your own business, and your heart beats faster and a trickle of sweat creases your forehead.
A million thoughts bombard your brain as you have your epiphany moment when you realize that all the events in your life have been leading to this grand moment – your destiny! Maybe you should put the brakes on for a minute, though, and begin to think of things like business growth strategies for your masterplan.
Here's a quick step-by-step guide for you to follow.
Is this a business with a hook?
In other words, is there something unique about it that will make people want to buy from you? This may not be the case, but there may be a zillion businesses like the one you thought of, and if that's the case, then you will have to have that "Wow!" factor that's going to get the people running to you. What will that factor be for your product or service?
The expert market research writer at best essays, says that if it's something brand new, then the field is wide open, and your business may fly very early on in its existence. Can you cope with this scenario? You could find yourself shooting to the sky while your business collapses around you.
That's obviously a worst-case scenario, but you must consider all the possibilities and how you would deal with each of them. That's very smart thinking.
Structure, structure, structure
The more pillars to support the business, the better. One little pillar could collapse very easily, but a couple could hold up the framework if one or two collapse.
It's important to firstly think of the top structure. This is an extremely important question – do you want a partner? Do you have someone in mind that would be a good fit? It's nice to have the security of having someone with you to deal with all the myriad events that occur daily in the running of a business. Is that person going to have an equitable share? If he or she is bringing money in to start the business, that's great.
However, a word of caution – most people have a story to tell about "the partner from hell." You don't want this; your business doesn't need it and your sanity doesn't need it. Even best friends can turn into monsters. Money does funny things to people.
The blueprint for success
If you are going to go it alone, or even you risk having a partner, you will probably need funding for your business. You are going to have to get a business plan together, and you could seek an operator that will help you in this endeavor.
All financial institutions that you approach will ask you for a plan, and it must be a sound scenario that looks at your objective, projected income and profit margins.
According to a renowned motivational speaker and researcher at an assignment writing help, don't lose heart if you get turned down by one company. Try and try again, and if your plan is sound, you will find someone who will back you.
Also, take another look at your plan and maybe do some fine-tuning. There could be a simple reason why backers are turning you down. Don't be afraid to ask questions and find out what exactly is troubling them. Some adjustments could see you get that finance! You could approach a small loans provider. Get ofay with all the legal structures and requirements.
The dreaded paperwork!
You will have forms coming and going like never before, but they are a necessary part of starting a business.
There are the forms for your backers. Signed, sealed delivered should be the sequence of events here. Ensure everything is completed on these vital forms. Read the small print! Ask questions!
There are many business structures, and these may change as your business develops. Each time there will be more forms. Read the small print! You will need to plan and think of leases, utilities, staff payments and so on.
More forms! Read the small print.
What's in a name?
Well, a lot actually. A catchy name for your business will go a long way into grabbing the curiosity of others. Does your name accurately reflect the nature of your business? This is not vital, but it helps in honing down the possibilities when people are thinking of a service that they need.
A cute but irrelevant name could be fun, but also an annoyance. If you've ever watched the goings in Shark Tank, you'll know how the sharks get irritated when the presenters think they're onto something good with a name but it's quite meaningless. Anyway, think, test it out on friends and ask them to be blatantly honest with you. Catchy and relevant is the way to go.
Register your company
You must register your company with the government and the IRS. If you have gone with a small loan's provider or a business start-up consultant, they will be able to help you with all that is needed in getting your company in line with the government requirements.
You will find it a requirement of most states to supply a form stating the nature of your business. When it comes to taxes, you will need to keep your business and personal taxes separate. There are rules aplenty when it comes to the IRS, but again, you can get expert help on all this from your consultant or backers. Just ensure that you have completed everything that is needed by state and federal governments. Don't leave any strings hanging that can trip you up.
Get insured!
This is something that slips the minds of a lot of people. There could be damage to the property you have rented, or theft, or a myriad nasty things that could happen.
There are quite a few different insurance policies that cover various aspects of your operation. Make sure that you know all about them, especially if you are providing a service. It is the nature of life that things can go horribly wrong, and when it does and you're insured, then there's nothing to worry about.
Speaking of those strings that can trip you up, most business memoirs will include events that damaged a company, but the owner wasn't insured. It could be a small thing that would never occur to you. Again, get the advice of insurance experts.
Tackling the team
If you're going to have a sales team and specialists working for you, build your team wisely. If you're going to advertise, use the sites that you think will attract the right people.
Make use of the call-back system that Broadway operators use when casting a show. Get the person to come back and then back again. It's rare that producers of a show cast the person the first-time round. By using this system, you'll make doubly sure that you have indeed chosen the correct candidates.
Also, when using "call backs," have different people with you when interviewing. This way, you'll get the perspectives from all the angles.
Is anyone there?
This is a simple one yet can make or break a company. Once you have everything in place, get to market your company. If no-one knows about it, how can anyone buy from you?
Depending on the nature of your business, find out what will make the right impact, and this should be a team effort. Today, besides direct marketing, using digital marketing to its fullest extent will ensure that people get to know about you, quickly! Here's some sound advice – only market when you're ready to. There's nothing worse than garnering a demand without your ducks in a row.
Conclusion
Good luck with your efforts. Three words you must keep in mind all the time – Plan! Plan! Plan! Let this be your mantra on the road to success. The times are challenging but challenges always throw new opportunities and that is what builds new brands and billionaires.
---
About the Author
Charlie Svensson works as a freelance academic writer for an assignment writing service that ranks as the best thesis, dissertation and essay writing service in the business. His work is centered around providing assignment writing help to university-level students, both native and foreign. He is currently authoring a book on the role of sports in career excellence and plans to release it around January next year.
Related content from StrategyDriven
https://www.strategydriven.com/wp-content/uploads/pexels-tim-gouw-52608.jpg
802
1200
StrategyDriven
https://www.strategydriven.com/wp-content/uploads/SDELogo5-300x70-300x70.png
StrategyDriven
2020-10-07 09:00:25
2020-11-19 05:39:07
How to Start Up Your Own Business