Essential Leadership Skills All Business Owners Should Develop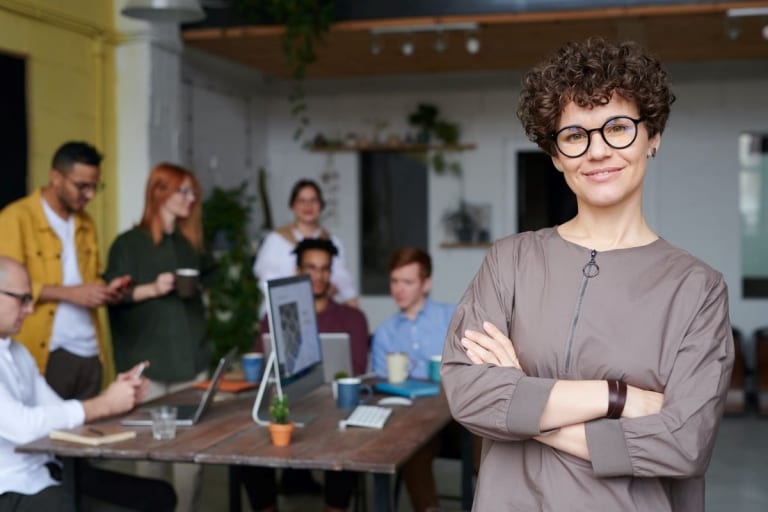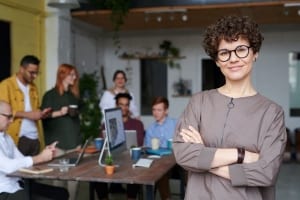 A business is the most commonly chosen option for income, as its number continues to grow. More of both small and large scale companies keep on springing up in every field of work. That's has pointed out a predisposition to this trend, which is the rapidly growing competition.
With several contenders in action, business owners need to take charge and participate actively in their work. They need to establish a dominant leadership to ensure growth and progress. Most people neglect or fail in this department, which ultimately drives the team, and consequently, the business to collapse.
A compromise on the leadership could mean a lack of motivation, loss of objectivity, and low work efficiency. All these things are easy to spot from the team's attitude and the outcomes of your activities. You will notice a steady decline in finances, returns, and the amount of work you are getting from your clients. And if so is the case, you need to intercept this abysmal state before the damage is beyond repair.
Fortunately, there are several tried and tested methods to enhance your leadership skills. Institutions teach many of these as part of the college curriculum or develop them through training and workshops. There's also a chance that you pick them up while working with some of the most successful leaders. An example is Kuba Jewgieniew, whose success appears contagious to his fellow workers.
On the off chance that none of this works out, you can still work on improving them through practice. Here is a list of the few essential leadership skills all business owners should develop over time. Promoting them should help with both your individual and professional growth.
1. Set Goals & Advance Strategically
Coming up with a business plan and acting on it might get you started, but it won't last you. You need to set realistic goals and have a vision about your progress. These milestones will help you track your growth and if you need to make adjustments to your practices to meet them.
The second part of this task is to strategize your advancements towards these objectives. Work on getting the kind of orders you need to bag and financial returns you need to secure. Direct your team's energy into these ideas to make sure that there's a collective effort. That will increase the chances of accomplishing these goals and make you a better leader.

2. Communicate Effectively
A leader needs to convey plans and details effectively. They should tailor their words so that every member of the team can understand the ambitions behind them. Try to keep them transparent and delivered with every success and failure, so your team knows how they are doing.
Also, sometimes your employees need to find hope in your statements. These can be regarding personal or professional matters, and they need your support to get through it. Since they look up to you, it's easier for them to trust or agree with you. Ensure that you are using this privilege well and not letting it go to waste or exploit it. That will make you a more reliable and dependable leader.
3. Acknowledge Talents & Retain Them
You can have a staff of 5 or 500, but all of them can't be on par with each other. Every individual will be better at fulfilling some duties than the others. Make sure that you are on the lookout and can identify this talent when you see it. Focus on refining their abilities so that you can delegate them more responsibilities.
Also, make sure that you keep them satisfied and retain them for a long time. Finding such employees can be difficult. Plus, even if you discover their potentials, there's also the time to train them to perform. So as a leader, recognize and acknowledge their contributions to keep them working for you to guarantee your success.
4. Delegate Work & Empower Employees
As a leader, it not so rare to have trust or ego issues with your workers. People wouldn't want to distribute their work or share responsibilities that they feel are outside their employees' domains. But it can have adverse effects in the long run and can harm your business.
More competent leaders know their limitations and when they need to start taking help from others. Act on this model and know when to delegate tasks to your team. Make sure that you prepare them for this stage and empower them on occasions where it's needed. That should help you build a strong network of work and lead it effectively.
5. Discuss Plans for Input
Regardless of your expertise and command over knowledge, never overestimate your potential. Remember that you are as likely to make mistakes and errors as others. That's why you need to have people that can review your work.
Ask for their input on your designs and models to point out any possible flaws. Listen if they have something valuable to offer that could refine the work or improve its efficiency. Having multiple think tanks working on the same plans should help evaluate its risks and overcome its challenges. That, in turn, will make you a more effective and accomplished leader.
6. Make More Leaders
Lastly, you can find leaders within your organization. These people exist and function in all positions and levels of work. All you need to do is sort them out and work on developing their leadership skills with yourself. Turn them into the kind of employees you want them to be with your mentoring and support. That way, they can share your burdens and offer a leader's dependability more conveniently.
Summary
These were some essential leadership skills all business owners should develop to advance their companies. Effective use of these should set a favorable trend for you that can guide you to success. Just remember not to give up on certain areas even if they test you or you find yourself ill-equipped. Strategic persistence and experimentation will help you break those barriers and make you a better leader all the way.
Related content from StrategyDriven
https://www.strategydriven.com/wp-content/uploads/pexels-photo-3184405.jpeg
800
1200
StrategyDriven
https://www.strategydriven.com/wp-content/uploads/SDELogo5-300x70-300x70.png
StrategyDriven
2020-10-26 17:00:44
2022-02-14 03:30:53
Essential Leadership Skills All Business Owners Should Develop