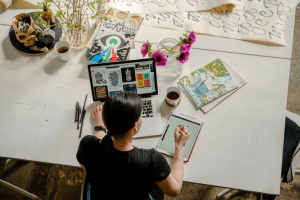 Starting an online business has many advantages. You can work from any location, it requires very little capital, and it provides you access to a wide range of customers. Most people fail to realize that it requires just as much strategic planning as setting up a brick and mortar office.
So, if you want to learn how to start an online business, these are the best steps to follow.
1.The Right Work Model
The best online business to start will go nowhere without the right company model. Like most people, you probably want to indulge in something you are passionate about, but passion might not pay your bills. So, what do you do?
Before you settle for a job idea, familiarize yourself with Ramit Sethi's Demand Matrix. It will help you choose a business model that is in demand and scalable.
2. Choosing Your Business Idea
There are numerous online business opportunities in the market today. The good news is, you don't have to do something completely new; you can freelance using the skills you already have. Otherwise, you should make up a list of company ideas that best suit your talents.
What comes easy to you? In what ways do your friends often seem to rely on you most? Can you turn that skill into a profit? If yes, then you can jump to the next step.
3. Get Validation
Before you start an online business, make sure your chosen idea is validated. Do you have a website? Set up a landing page where you can promote your brand. Do you have competitors? Look through their customer reviews to get an understanding of your potential client's interests. If you still feel unsatisfied, create your survey and send it to prospective users.
Their honest opinion will give you positive or negative validation. Use the feedback to determine whether the idea is worth the investment or to devise a solution for the current gaps in the market.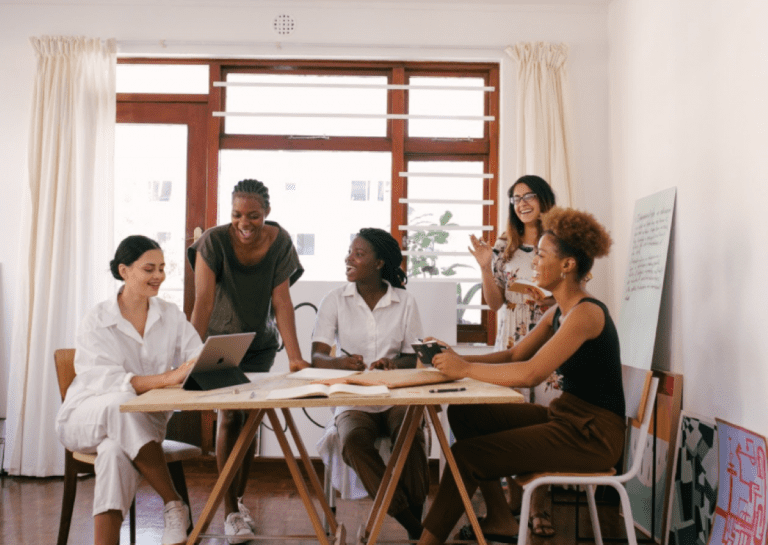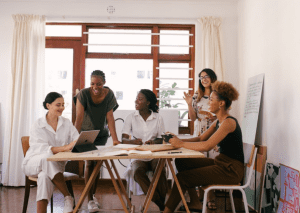 4. Create Your Plan
Once your idea is validated, the next step to take is an online business plan. It is crucial because it will determine where you get the funding you need and the amount you require. It also serves as the backbone for your work foundation.
Draft a simple work plan. Then conduct a SWOT analysis. Use the information from the business survey you received earlier to define your competitors, price models, market type, and distribution methods.
Then analyze the cost of your venture and determine the appropriate methods to fund your idea. By the time you are doing the final review, you should have a solid business strategy.
5. Develop a Website
Setting up an online business will not work if you do not have a website unless you are on social media. This is the perfect online representation of your products, services, and brand.
A good website with Google Analytics will help you generate customer traffic and analyze your job performance. The process of creating a site might be a challenge, as well. You have to decide on a unique and memorable domain name, choose the perfect host, and figure out the design that will best work for you.
If all this is too much to handle, you can enroll a web developer instead of doing it yourself. Make sure your website is mobile-friendly and has excellent image quality.
6. Legalize the Business
Start an online business only if you can make it legal. Read the online business regulations on the SBA. Once you decide the legal structure you want your business to adapt, register the brand.
Don't forget to do thorough research on your tax obligations. If you have a shopping cart, configure it so that it can collect your sales taxes automatically.
Online Business Ideas
Sometimes, getting a business idea might be difficult. Those listed below are already making money for many online entrepreneurs. One might be just right for you.
Online Gaming Business: Have you played the Double Triple Chance online? Was it addictive? That's how you know that the online gaming business is making money. To start one, first, prepare yourself for legal issues. Then, consider whether you want to locate your company in offshore countries or not, based on your government jurisdiction. Choose the right gaming software, marketing strategy, and set your budget. Make sure that your games are worth playing.
Affiliate Marketing: If you already have a website, affiliate marketing will be an easy transition for you. All you require to do is to pick a product niche for your business and a partner like Amazon or CJ Affiliate that sells that product. Use the traffic on your site to market the service and provide the CTA for customers. You will receive a commission from every successful order.
Drop Shipping: Like affiliate marketing, you only need a website and marketing/advertisement capital to start a drop shipping company. Pick a product niche and partner with platforms like Amazon and Etsy. Once a customer purchases the product you are selling, buy it from the manufacturer at a lower cost and sent it to the customer through your drop shipper for free.
App Developing: Are you a coder with a great new app idea? Then becoming an app developer should be a no brainer. Start working on it, and once it is done, sell it to customers directly through social media and advertisements or to a more prominent company for an instant payday. If you do not know how to code, you can enlist a certified software developer to collaborate with your genius.
Conclusion
There are many other online business ideas that you can go for. Freelancing is especially a cost-free way to earn money online. If you have the experience, you can become an online business manager and help manage other companies.
The bottom line: don't work on the model, idea, validation, website, and then forget to maintain the business. Management is just as crucial as any other aspect.
Have you started an online business? Let us know what your experience was like in the beginning.
---
About the Author
Thomas Glare is a passionate freelance content writer, always striving to inspire others and bring insight into the endless possibilities of the modern times we are currently living. He also spent a lot of time collaborating with some prestigious online casinos, thus being No. 1 expert in matters of gambling. He continues to improve his knowledge and is the co-designer of casinos online, Novomatic Games Representative.
FREE related content from StrategyDriven
https://www.strategydriven.com/wp-content/uploads/Screenshot-2020-10-28-091505.png
800
1200
StrategyDriven
https://www.strategydriven.com/wp-content/uploads/SDELogo5-300x70-300x70.png
StrategyDriven
2020-10-28 07:00:46
2020-10-28 03:22:11
How to Start Your Own Online Business