The Advisor's Corner – How Do I Build Ownership?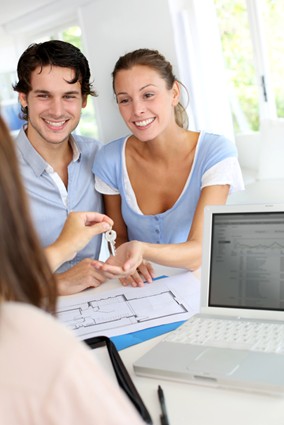 Question:
How do I build ownership of the team with the team so I don't dominate as the leader?
StrategyDriven Response: (by Roxi Hewertson, StrategyDriven Principal Contributor)
It's really good that you have the self-awareness to even ask this question. Too many leaders simply plunge into 'task' mode without even considering the dynamics of their teams or how to get them most from team members.
When you decide to put a team together, you need to have a reason. Explicitly identify WHY the team exists in the first place and why each individual is important to success. Make sure that everyone is connected to that shared purpose.
Then, make the time to create your team's Ground Rules, or Rules of Engagement. This is one of the most ignored and yet one of the most important things you MUST do so that all the members know, not assume, what behaviors and actions are acceptable and not acceptable within the group. For instance, do the members care about starting and ending on time, silencing technology, making it an acceptable norm to pass in a 'round-robin'? Of course, your team members must hold themselves and each other (including you) accountable to those Ground Rules or they will become meaningless.
Here are a few more things you can do as the leader:
Don't speak first unless you have to. Rotate facilitation and/or process observer roles.
Ask more than you tell.
Develop your mission, vision and values with the team and for the team.
Be clear how decisions – each and every one – will be made. This will often vary based on the topic and the decision. It's critical to be clear about who the decision maker is and how the decision will be determined and when it needs to happen.
Prepare – make the effort to 'design' the agenda and plan your meetings and gatherings so that everyone's time is well spent. Check in regularly to find out whether improvements or changes are needed.
Always have an agenda and always send it out ahead of time – with input from the team about priorities and topics if at all possible. Make sure that info sharing is no more than 20 percent of the agenda and that most of the time is about discussion and/or decisions. This includes when you are building the team with various activities to assist members to know, trust, and work well with one another.
There is a great deal to learn about building high functioning teams. This is just a start – and it will get you a long way.
---
About the Author

Leadership authority Roxana (Roxi) Hewertson is a no-nonsense business veteran revered for her nuts-and-bolts, tell-it-like-it-is approach and practical, out-of-the-box insights that help both emerging and expert managers, executives and owners boost quantifiable job performance in various mission critical facets of business. Through AskRoxi.com, Roxi — "the Dear Abby of Leadership" — imparts invaluable free advice to managers and leaders at all levels, from the bullpen to the boardroom, to help them solve problems, become more effective and realize a higher measure of business and career success.
---
The StrategyDriven website was created to provide members of our community with insights to the actions that help create the shared vision, focus, and commitment needed to improve organizational alignment and accountability for the achievement of superior results. We look forward to answering your strategic planning and tactical business execution questions. Please email your questions to [email protected].
Related content from StrategyDriven
https://www.strategydriven.com/wp-content/uploads/TACOwnership.jpg
425
284
StrategyDriven
https://www.strategydriven.com/wp-content/uploads/SDELogo5-300x70-300x70.png
StrategyDriven
2014-09-10 06:08:28
2018-07-28 14:12:58
The Advisor's Corner – How Do I Build Ownership?