Why your business needs to do Ecommerce this Covid19 Season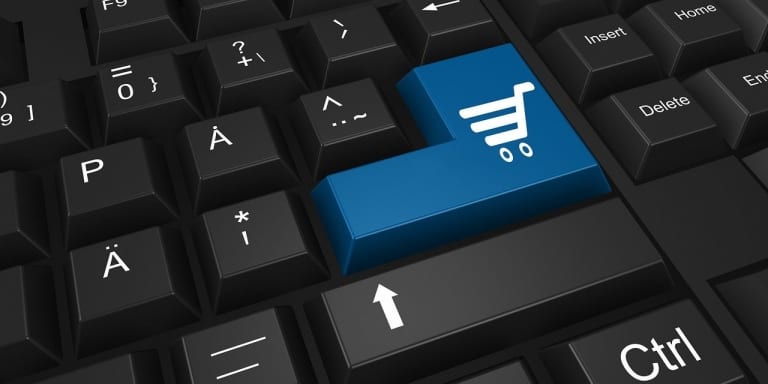 No one expected a pandemic to happen this year. 2020 was immensely hyped as the year of growth – and yet almost everything came to a halt. Our mobility was reduced due to a majority of establishments closing down. Our day-to-day movements were also restricted due to strict safety protocols.
During this time, there was an increase in online consumer activity. People were relying on deliveries and shopping apps for their necessities along with other items. This has become a new habit that we have adopted. Especially now, this trend is continuing to rise upwards without any doubts that it will fade away anytime soon. A lot of businesses have already taken the chance to promote their brand on the digital platforms – where the audience is now at.
Using eCommerce websites, some businesses were able to survive when the pandemic hit our country. Physical stores had to close which heavily affected the flow of income. Until now, there are still health risks people consider before going outside, which means lesser foot traffic and profit.
If you're still not convinced you need to have an eCommerce website, here are the reasons why:
1.The audience is already digital
Many countries in Southeast Asia, such as Singapore, are growing very quickly in their e-commerce market size. This shows that people have quickly adapted to the digital marketplace.
Besides the essentials, office and home-related products saw an increase in sales, as people had to make their space conducive for work, studying, and even entertainment (since social gatherings are still discouraged). Office staff began to buy items to work from home; students bought items such as desk lamps due to the restrictions in public libraries; others have bought gaming consoles and accessories as a way to pass the time and connect online with friends.
With these opportunities that have risen despite the restrictions, it can be said that the customers are not gone, but have simply migrated to another platform where your business should also be present.
2. A website is more sustainable than leasing a space
Since people are more active on the internet, and considering the ongoing pandemic, there is a lesser need to expand your store's physical space. In fact, having a physical store nowadays could cost you more compared to the pre-pandemic period due to the mandated safety measurements.
Therefore, you should take this time to make your online presence more prominent. Here, we would recommend investing in a website, because you can use it in the long run. Even when the pandemic is finally over, you can run your eCommerce business there, and experts also predict that the eCommerce trend will be here to stay. Also, if in the future your business is able to expand to other countries, you have an already well-designed website to work with.
Also, a website is available for your customers 24/7 compared to a physical store that has a limited time to stay open. Your potential customer can send their inquiries or make purchases wherever they are, whenever they like.
If you are looking for a web developer, check out FirstCom Solutions here: https://www.firstcom.com.sg/
3. Have an analysis like never before
Once you have your own eCommerce website, there is an array of website analytics and services you can utilize to see how your customers are using your site. Using these tools, you will have a better understanding of your customers' behaviors. You can also view your competitors' performances, and create counter-strategies from those.
There are numerous ways to use your website's data to your advantage. From discounts to special promos, you can target the market you want to penetrate more accurately with website analysis. You could see what products people are most likely to view but not purchase, and act on that data. You can also conduct affinity analysis more efficiently if you have an eCommerce website, which could help in creating cross-selling and up-selling strategies for your business.
This is a great way for you to be proactive in managing your business. Having data you can access whenever and wherever you please will help you improve your business.
Conclusion
It's a no brainer that a business should always be open to changes and adapt. Even before COVID-19 happened, online shopping had already built its popularity. Now, it has become essential for businesses to have an eCommerce website of their own to survive and grow.
If you are a business owner who still doesn't have an eCommerce website, there is still time for you to catch up. From the comfort of your own home, be secured in having income and proceed with business as usual.
Keep up with the new consumer mindset and move forward by having your own eCommerce website. Embrace the opportunities waiting for you in the digital platform.
Related content from StrategyDriven
https://www.strategydriven.com/wp-content/uploads/shopping-4360296_1280.jpg
640
1280
StrategyDriven
https://www.strategydriven.com/wp-content/uploads/SDELogo5-300x70-300x70.png
StrategyDriven
2020-11-17 07:00:59
2020-11-17 03:53:31
Why your business needs to do Ecommerce this Covid19 Season