4 Ideas to Renovate Your Restaurant on a Budget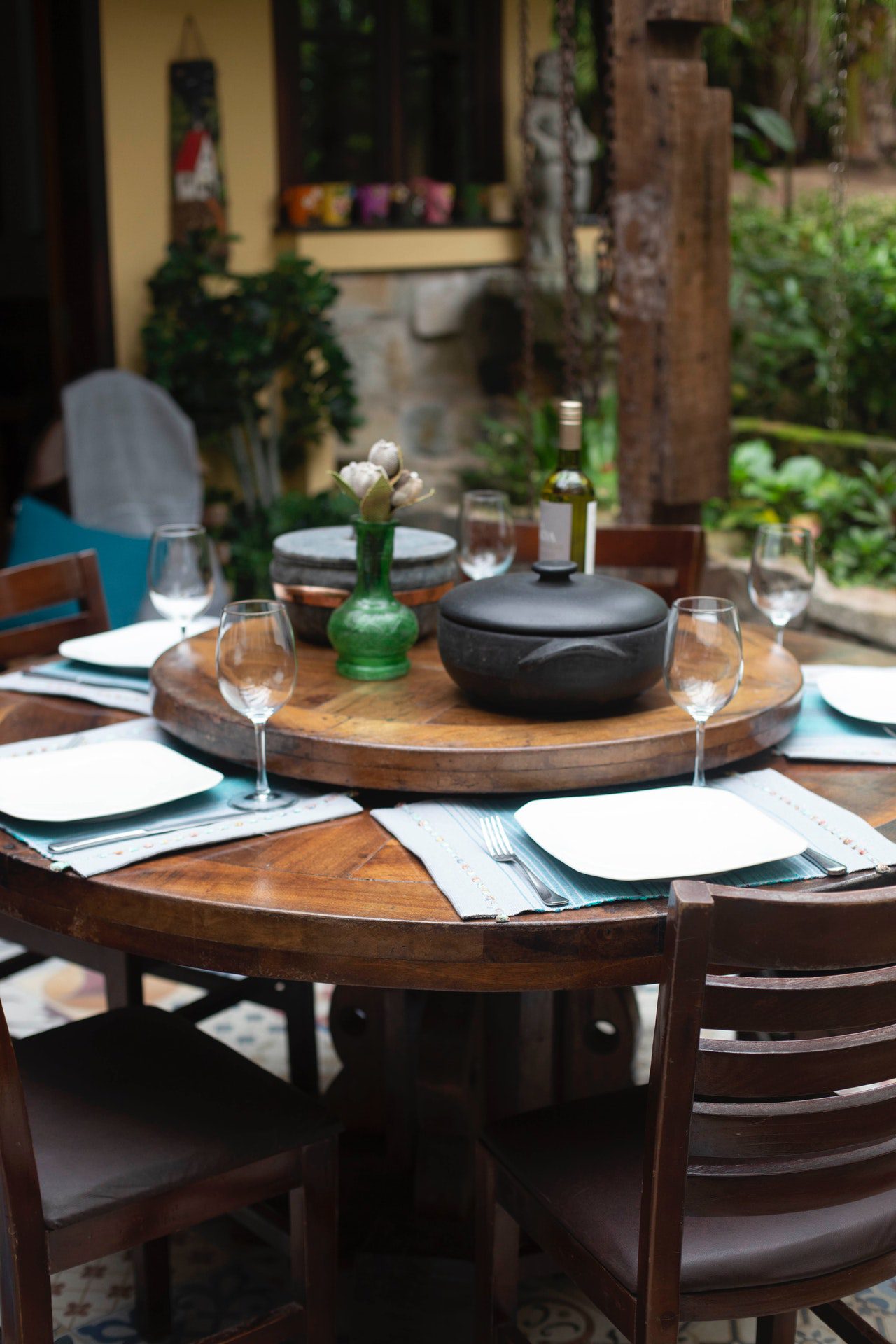 So it's time to renovate your restaurant and your creative juices are flowing steadily. Where to start? From bar stools to wall art, there are ways to change the entire look of your dining room and entrance without breaking the bank. Use these four ideas to renovate your restaurant on a budget.
Murals and Wall Art
Murals and wall art may be among the least expensive ways to renovate your restaurant. You may want to invest in updating your interior walls with interior paint beforehand. Or, you may just want to invest in wall art and murals as your new paint job.
There are several ways that you can do this. A mural as your new interior paint could be so striking that it catches the attention of the entire city. Put out an inexpensive ad when it is done and showcase the artist that did it.
Put the mural in a place that captures attention as soon as people walk in the door. They will be impressed before they even see the menu.
Black is the New Black
If you eat out a lot at places other than your restaurant, you may find that some of the finest places have a lot of black motifs and coloring. Black is the new black. It can be done elegantly. Black walls with dark woods and trims can bring a mood to the place that give your dining room a level of seriousness.
You don't need to paint a morbid picture here. Black bar stools against a chrome bar with a few plants will give your restaurant a sleek and elegant look.
Speaking of Plants…
If you don't have a large budget for renovating, bringing some landscaping inside the restaurant is a wonderful way to spruce it up. You can incorporate fresh plants on every table, or in key corners of the restaurant.
A way to do this on a budget is to incorporate large sections of planters that will have one landscape idea. One example of this is by having a long planter with modern grass that could serve as a stress reliever for your diners. A living wall of plants is not only a way to update our space, but also a fascinating conversation piece for your diners. In addition to being beautiful pieces of décor, living walls and planters will also help the air quality of your restaurant.
Layered Lighting
A unique way to manage your lighting in a manner that is en pointe with today's trends is layered lighting. So you may want to start with ceiling lighting that is track lighting or recessed in the ceiling. Add a layer in the space by hanging wall sconces that are a few inches below that.
You can do the same with a small lamp at each table, accompanied by a candle or two that is a few inches shorter than the lamps. The concept of layered lighting is to provide adequate lighting that creates mood, but also enough lighting for your guests to see what they need to see.
Get Creative
When you are renovating or updating your restaurant, you don't have to spend a lot of money. A wall mural or new landscaping can change the entire face of your dining room in a very affordable way. New bar stools may be the only thing you need to change the entire look. Get creative, and you will see the expense doesn't have to be extravagant.
Related content from StrategyDriven
https://www.strategydriven.com/wp-content/uploads/pexels-dalila-dalprat-1843655.jpeg
1920
1280
StrategyDriven
https://www.strategydriven.com/wp-content/uploads/SDELogo5-300x70-300x70.png
StrategyDriven
2021-09-14 16:30:34
2021-09-14 16:44:24
4 Ideas to Renovate Your Restaurant on a Budget