How to Find the Most Reliable Custom Sticker Printing Firms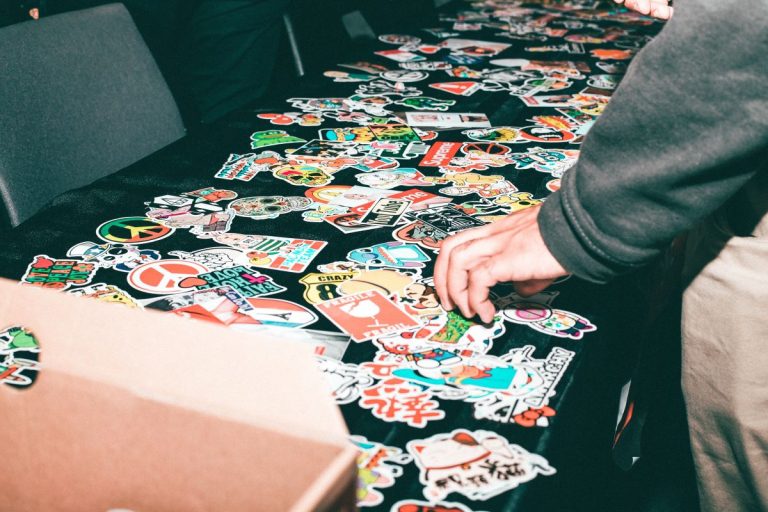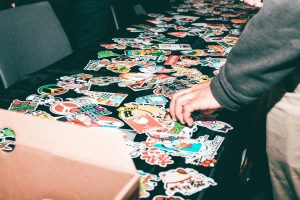 Advertisement and marketing have always been integral parts of any business. Without them, it is next to impossible for your brand to gain recognition and reach unprecedented heights of success. So, either you already own a business or are planning to launch one, it's imperative to devise marketing strategies well in advance.
Today, many organizations opt for reasonable marketing methods – ones that don't require massive investment, but at the same time, can do wonders for their business. Customized stickers are also one of these methods that can turn your business idea into reality.
For instance, you have already prepared an incredible product with the most beautiful packaging. All you need is to choose the right printing company for the stickers. Sounds like an easy feat? It isn't. One wrong decision might result in a flat design. Or worse, your order of stickers might not make it on time.
Unfortunately, brands usually consider stickers an afterthought – just selecting a website to upload the artwork file and receiving the stickers shortly after. However, your brand's stickers deserve more than this.
Therefore, if you find yourself in the throes of picking the right printing firm, we invite you to view the following factors that are worth considering:
1. Consider sustainability
As with any other manufacturing process, sticker printing is also one that involves waste and can make a considerable impact on the environment. And while you wish your brand's custom stickers to attain an extensive level of quality when they roll out of printing machines. First, however, ensure that the whole sticker printing process takes place in a sustainable environment.
Try to look out for a company that utilizes eco-friendly materials and has a proper sustainable plan in place to conserve energy. And if your brand is more eco-friendly, you can ask the chosen company to exploit recycled stock.
While a manufacturer, for sure, can't entirely remove the environmental footprint. However, with eco-conscious material and printers, the firm can make only a marginal impact on the environment. And that way, everyone benefits – your brand, community, and the planet we all live in.
2. Read reviews
The sticker printing process is indubitably challenging, and you wish everything to go without a hitch with your chosen company. That's why make sure to check the reviews about the company on various social media platforms and search engines. In this way, you can learn what others have to say about their experience with the company.
Positive reviews count a lot when coming to a final decision about finding the right printing company for your custom stickers. The more positive reviews, the more credible and trustworthy the printing firm is. However, if you notice any recurring patterns in negative reviews, consider it as a red flag.
3. Check out the quality of samples
Undoubtedly, your utmost priority is to get your stickers printed in high quality under the supervision of professional print technicians. Imagine you invested a fortune to get your custom stickers printed. But, everything went south when you saw that stickers didn't turn out the way you wanted them to be.
Not only will it irk you to no end. But, it will also be a wastage of time, money, and endeavors. Given this, it's indispensable to settle for a printing company that offers you samples. That way, you will have the freedom to check the printing quality. After all, you don't wish to risk your brand reputation with faded prints and bland stickers.
You can also find the perfect printing company by inspecting the firm's work, which they did for their previous clients. It will give you an accurate picture of whether your chosen firm has the experience and meets your standards.
4. Ensure excellent customer service
Is the printing firm you want to hire for your stickers known for offering the best customer service? If not, you might need to reconsider your options.
A professional sticker printing firm must be with you throughout the printing process for the best possible outcome. The customer care representatives should walk you through every step – from design ideas to the final finishes. Effective communication will allow you to ask any query you might have comfortably.
Therefore, ensure the company you choose is easier to contact, whether by email, phone call, or any other medium. In addition, you can test the level of customer support during the investigation process. Suppose the company fails to respond to your queries promptly and professionally. In that case, it's best to let go of this option and find another firm.
5. Get quotations
Pricing plays a significant role in making the final decision. Hire the sticker printing company that charges the best price for precisely the high-quality sticker your business needs. During your research, ensure to get quotations from different printing companies. However, when getting quotes from various printing firms, make sure your comparison isn't apple to oranges.
Choose the printing company that offers you the best quality services at a reasonable price. After all, you aren't merely looking for affordability. Instead, you wish to have stickers that can provide brand value. It is relevant to note that custom-made sticker printing might cost you more than simple printing. The pricing of tailor-made stickers will depend on various factors such as delivery time, choice of material quality, the complexity of the artwork, and much more.
However, don't forget to check the hidden cost as they might cause a massive dent in your finances later.
6. Is the firm reliable and experienced?
While getting affordable quotations and the best customer service is critically important, don't forget that the experience also matters. On your quest to find the best custom sticker printing firm, ensure that the company has well-qualified and highly-skilled experts that can prepare the perfect products.
A professional printing company should know the art of printing every minute detail of your sticker in a way that looks flawless and unique. Also, ensure that the material your chosen firm uses is of top-notch quality, reliable, and durable.
Moreover, the experienced sticker printing company will know how to resolve any issue during the process and not compromise on the quality of the final product.
Final Words
To say that the sole purpose of stickers is to increase brand recognition would be a bit of an understatement. The fact is, stickers are the very first aspect of your brand that customers observe. Not only do they incite excitement among the customers, but they also tend to bring in huge returns on investments. And let's not overlook the fact how sticker printing is significantly less expensive than billboards, banners, and television advertisements.
However, before settling on any decision, take your time and ensure that the printing firm you choose provides the best services and serves its clients well. And pour in the efforts to come up with flawless stickers that give an outstanding impression. Remember, custom stickers are your brand's image and may have an influence on customers' decisions. Therefore, it's imperative to work with a company that values your stickers the same way as you do.
Related content from StrategyDriven
https://www.strategydriven.com/wp-content/uploads/pexels-javon-swaby-2783837.jpg
800
1200
StrategyDriven
https://www.strategydriven.com/wp-content/uploads/SDELogo5-300x70-300x70.png
StrategyDriven
2021-11-09 19:00:08
2021-11-09 15:08:05
How to Find the Most Reliable Custom Sticker Printing Firms