How To Combine Your Belongings When You Move In Together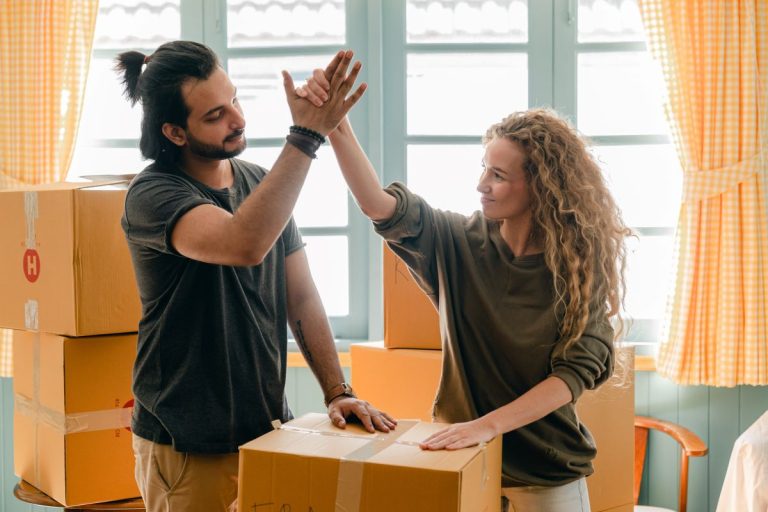 Moving in together is a significant step for any couple. You'll be able to learn a lot about each other, especially when you have to pack all of your belongings together.
Merging your possessions isn't the most exciting aspect of moving in together, but it's something every couple must do at some point if they want to grow their relationship.
If you're considering moving in together, it's vital to figure out how you'll organize your stuff first. The last thing you'll want is a quarrel over who gets more closet space. Whether you're a newlywed, engaged recently, or simply really committed to each other, here's how to effectively combine your belongings when you move in together.
Create an inventory.
When it comes to merging your things and taking up residence together, the first thing you should do is determine what you both own. We recommend doing a list of all of your possessions before moving in together to save time.
Creating a spreadsheet of your haves and have-nots will allow you to easily access all of your belongings in one location, from dish towels to living room decor. This can also be a fantastic approach to discover what you need to get rid of, such as coffee-makers or toilet paper holders, so you don't end up throwing anything. To really go the extra mile and stay organized when combining all of your stuff together, categorize your items.
Create a keep, toss, or give pile.
After you've created your inventory, it's time to play the oh-so fascinating keep, toss, or give the game. This step in combining your belongings is a significant one, but it isn't the most pleasurable part of moving in together. Consider it an extension of spring cleaning. Consider what will stay, be discarded, or given away based on your findings. Remember that when it comes to getting rid of cherished things, emotions will run high, so make sure you speak with your loved one properly.
Once you've got a list of what's staying, you'll find it easier to hire a van service to transport your goods. You can find out more about moving companies here.
Determine when it's time to upgrade.
When it comes to old furniture, the possibilities are endless. But, as with anything else in life, what's important is that you pick the right pieces for your living room and home. It's absolutely acceptable to replace a few pieces of furniture when you move in together rather than attempting to restore something that is on its last legs. However, purchasing a few more contemporary items, such as an updated TV stand or new kitchen bar stools, can significantly enhance your shared area's sense of "yours" rather than "theirs."
Make concessions if you must.
Finally, keep in mind that compromise is essential when combining your belongings. This new area is designed to be shared, thus you'll want your belongings to feel and appear like yours. When it comes to combining your belongings and moving in together, be patient and attempt to see both your partner's and your own points of view. Finally, at the end of the day, a silly quarrel about whose microwave or toaster is better isn't worth it when you realize you're getting to live with your closest companion.
Related content from StrategyDriven
https://www.strategydriven.com/wp-content/uploads/pexels-ketut-subiyanto-4246202.jpg
800
1200
StrategyDriven
https://www.strategydriven.com/wp-content/uploads/SDELogo5-300x70-300x70.png
StrategyDriven
2022-03-17 20:00:24
2022-03-17 17:38:59
How To Combine Your Belongings When You Move In Together