Entrepreneurial Success Is About Finding What Stirs Your Passion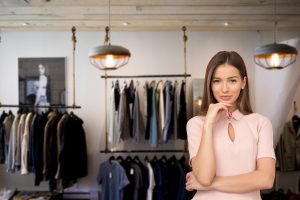 An entrepreneur has to be all in, fully engaged, and willing to do whatever it takes to make the business successful. How can you tap into that level of commitment? It's about doing something for which you have a passion.
You may have read articles or books advising you to build a business around something for which you have a passion. That's usually interpreted to mean finding ways to profit from a hobby or a talent. Examples of this might be the car enthusiast who starts his own sports car dealership, the musician who opens her own recording studio, or the computer geek who creates apps and software programs.
There's a lot to be said for turning a hobby or a talent into a money-making venture. I highly recommend it. But don't rule out other opportunities. I know many entrepreneurs who are simply passionate about the process of finding opportunities to create and grow businesses of all kinds. We're like gardeners who enjoy planting, nurturing, and growing things, whether they're flowers, herbs, vegetables, or exotic grasses — or a paver manufacturing company.
Like many of my entrepreneurial friends, my passion isn't focused on one field of business or any particular product. My two biggest business successes so far have been our chain of PeopleCare Heritage Centers and a paving stone manufacturing company. Now, my parents moved off the farm to run a similar nursing retirement facility when I was a teenager, but I certainly didn't grow up yearning to run a chain of them. And while I like nice landscaping, paving stones weren't exactly the stuff of my childhood dreams, either.
Yet I truly enjoyed the many years I was involved in both businesses because we were able to build successful companies that provided top-notch services and goods to appreciative clients and customers. In the process, we created thousands of jobs that had a positive impact on the lives of our employees and our community, as well as all our suppliers' companies and the families they supported.
I love the feeling of being in the flow of my business and of doing work that fires up my passion. When you can become that engrossed in what you do for a living, it's a very good indicator that you've found the right line of work.
Here are a few tips for finding that level of passion that will enable you to prevail as an entrepreneur:
Play to your strengths. As an analytical, math-minded guy, I especially enjoy homing in on the financial aspects of my business and figuring out ways to improve performance. I really get engaged in solving problems and puzzles. When I'm locked in on a set of spreadsheets, I lose track of time. I get so focused that I don't hear any background noise.
Possess a passion for the process. A passion for the process of creating and running a business is what drives many entrepreneurs to have diverse companies across various categories and fields. Some businesses offer more day-to-day excitement than others. Some are more fun to talk about with friends. Some demand more creativity. But even paving stones and nursing retirement centers, or logistics and real estate, can make for very interesting lines of work and rewarding lives.
Improve others' lives. Our PeopleCare Heritage Centers will never make the list of "Top Ten Most Exciting & Sexy Businesses." I get that. But when I look back at how grateful our nursing retirement center residents and their families were for the high quality of care we provided and the life-enrichment programs we offered, I find that pretty darn exciting.
Key to firing up your passions is to get into a business that engages you on multiple levels, plays to your strengths, challenges your mind, and builds upon your talents and abilities. And, last but not least, it should help you build more resources than you ever could working for someone else.
---
About the Author

Bob Schlegel and his wife and business partner, Myrna, came from humble roots in a small Ontario, Canada farming community. Together, they launched their first family business, PeopleCare Heritage Centers, that grew to include 15 facilities in both the U.S. and Canada. While Myrna operated the centers, Bob Schlegel and a partner also launched Pavestone Company, which became the nation's leading supplier of concrete landscaping products. The Schlegels sold both businesses and today are involved in a myriad of new enterprises and philanthropic endeavors. Bob's new book, Angels and Entrepreneurs: A Lifestyle Formula for Starting Your Own Business and Riding the Rollercoaster of Entrepreneurship (SAVIO Republic, Feb. 22, 2022), shares the lessons learned from navigating the life of an entrepreneur. Learn more at bobschlegelauthor.com.
Related content from StrategyDriven
https://www.strategydriven.com/wp-content/uploads/woman-gec6cfb72a_1280.jpg
854
1280
StrategyDriven
https://www.strategydriven.com/wp-content/uploads/SDELogo5-300x70-300x70.png
StrategyDriven
2022-04-13 18:00:09
2022-04-13 17:11:29
Entrepreneurial Success Is About Finding What Stirs Your Passion