8 Ways to Identify a Toxic Workplace
Continuing a career in whichever field you choose is one of the largest parts of everyone's life. This entails that most individuals spend almost, if not more, time at work than at home. Though seemingly difficult, what can make it even more strenuous is having a workplace that doesn't make your life easier but rather harder, a toxic workplace, if you will.
A good workplace will make you feel seen, accomplished, and overall satisfied with working there, whereas, working in a toxic workplace will have many side effects on your mental and physical health, as well as your work output, and so on. Below you will find all the signs to look for when working in a work environment that may be toxic without you even knowing it.
Employee Sickness
The first sign you will notice of a toxic work environment is physical symptoms within yourself. These symptoms arise in multiple ways including burnout, fatigue, or even illness such as chronic migraines, weight loss due to multiple ailments, and even depression. If you find yourself calling in sick and having an overall negative mood, it may be time to reflect on a workplace change.
Chronic Cronyism
If you notice, your work colleagues and superiors all know each other a little too well. When a manager hires from the same homogenous circle of individuals, be that from family or friend circles, it becomes a case of cronyism. This means not only is the workplace extracting potential exterior high-performers but also creating a homogenous work culture that is unsustainable.
Gossiping
Small talk regarding guests or business partners is expected, but when small talk becomes gossip and gossip becomes overly personal within a workplace, it turns into an unhealthy partnership with colleagues. This can lead to strenuous collaboration on work projects, internal conflicts, external altercations, and so forth.
If you find yourself or your colleagues complaining to each other too often, the underlying issue is usually dissatisfaction with something within the work environment or maybe in their personal lives.

Antisocial Tendencies
Silence is often an indication of struggle and discomfort within a workplace. If your colleagues aren't engaging with each other, nor is anyone's body language positive, it can be a result of a prolonged decline in workplace morale and interpersonal relationships at work.
Another symptom of antisocial behavior is combativeness towards peers. If you feel you are being challenged too often, it is a telltale sign of toxicity within your work environment which can also affect your confidence and morale.
Lack of Confidence
Morale and confidence have already been mentioned, but there is another layer to workplace confidence which is being able to challenge ideas in a healthy manner. Being terrified of your superiors isn't a healthy way to work since everyone is supposedly on the same team and is trying to find new and creative ways to move forward, which is something that cannot be done under scrutiny.
Lack of Growth
Growth equates to mobility. When looking for jobs, employees search for opportunities for growth within their workplace and personal careers, and if a company is unable to provide that, it may be a sign of a work environment that isn't personally beneficial for you, which may even fit under the "toxic" terminology. It is important to create environments that promote growth.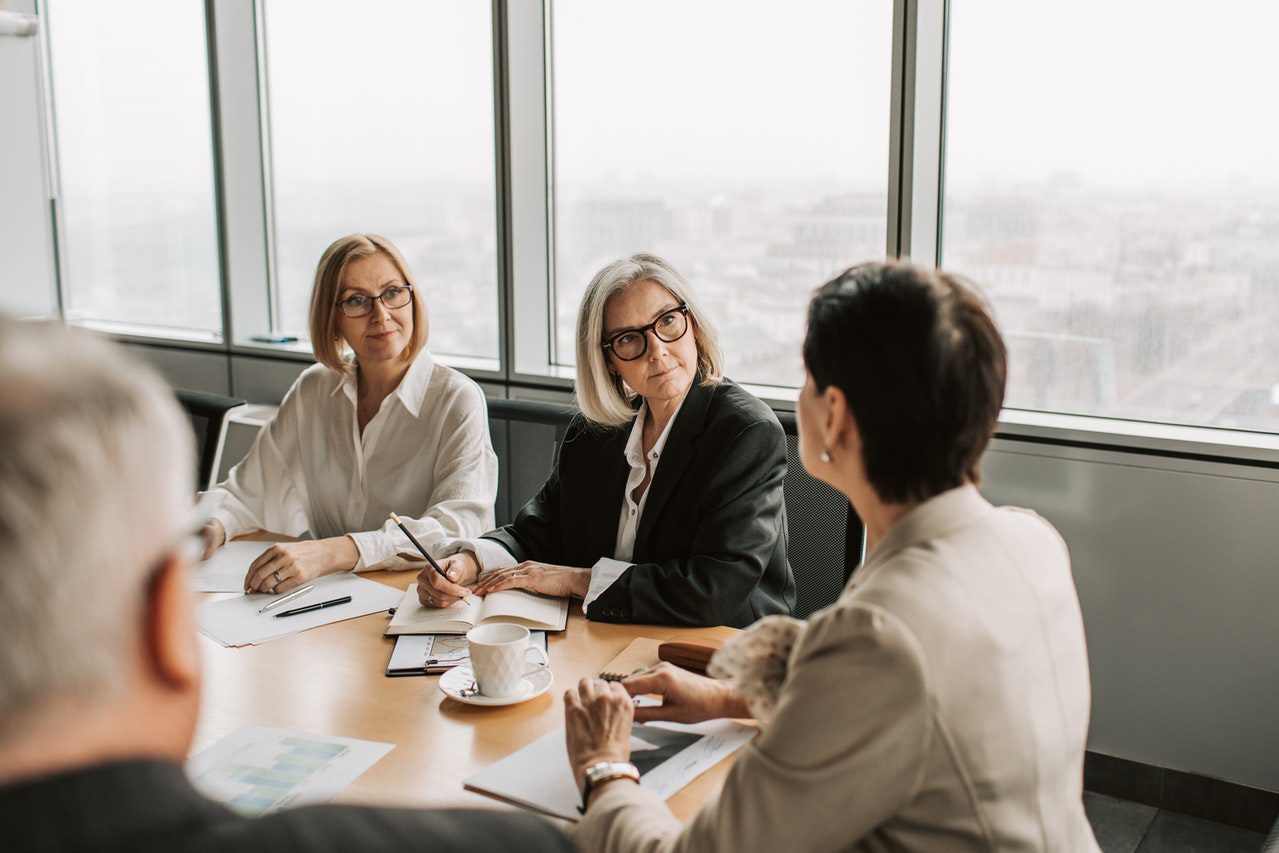 Leadership Problems
Bosses come in all shapes, sizes, and attitudes. Sometimes a disagreeable boss is the byproduct of a previous negative superior, or sometimes people just aren't meant to manage workers in the first place. There are two extremes to this spectrum: either your superior is very passive and doesn't communicate enough, or they micromanage everyone's every move.
Try looking for signs of a narcissistic boss, such as a lack of empathy for struggling colleagues, exclusively talking about themself, taking advantage of situations and people, and so on.
Blurry Boundaries
A workplace is meant to run with organization, not chaos. If you find your team doesn't have set goals, roles, or boundaries put in place, it might be time to start questioning whether the environment is one that you wish to be a part of. Clear roles must be given to each member.
---
About the Author
Russell Ridgeway is an American writer based in Budapest, Hungary. He writes in business, tech, and fashion as well as creative fiction. You can reach him by email ([email protected]), or on LinkedIn and other social media platforms.
Related content from StrategyDriven
https://www.strategydriven.com/wp-content/uploads/pexels-andrea-piacquadio-3760790.jpeg
853
1280
StrategyDriven
https://www.strategydriven.com/wp-content/uploads/SDELogo5-300x70-300x70.png
StrategyDriven
2022-07-27 14:36:30
2022-07-27 14:36:30
8 Ways to Identify a Toxic Workplace